Polaris Bank Cardless Withdrawal; How to get cash from the ATM
|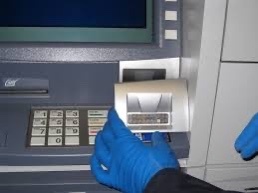 It's easy to carry out Polaris Bank cardless withdrawal once you have your mobile phone and the SIM card you registered with. You can carry out your transaction using Polaris Bank smart code.
With Polaris Bank Cardless withdrawal, a customer can make a withdrawal of upto N20,000 from the ATM without his/her ATM card. It works for Quickteller enabled ATM
Polaris Bank Cardless withdrawal using USSD Code
Polaris Bank cardless withdrawal is done using the Polaris Bank USSD transfer code.
dial *322*8*Amount# for instance if you wish to withdraw N20,000 dial *322*8*20000#
Follow the command prompt to generate a one time paycode
Proceed to a Polaris Bank ATM to make your withdrawal
Select Paycode
enter the reference code
Enter amount you wish to withdraw
Enter your pin
Take your cash