Biography of Travis Greene
|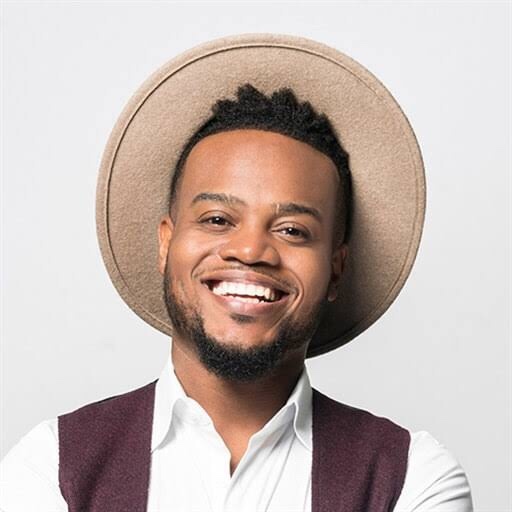 Travis Montorius Greene is an American gospel musician, songwriter and a pastor. He was born on January 17, 1984 in Delaware and was raised in Warner Robins, Georgia. At birth he was declared still born, his mother Minister Charleather Greene prayed and he came back to life.
At age 4, he fell out of the window of the family's fourth floor apartment and died. The mother once again prayed and he came back to life. In 1989, his father died of an aneurysm.
Career
Following the death of his father, at age five, he developed a passion for music. In addition to playing several instruments, he also writes and produces multiple genres of music.
Although, Travis Greene is mostly known as a musician, he is a pastor of Forward City Church in Columbia, South Carolina. His music recording started in 2007 with the release of The More that came out in December 4, 2007 from Greenelight records, his personal record label.
On June 8, 2010, he released a studio album, Stretching Out by Pendulum Records. This introduced him to the Billboard magazine Top Gospel Album's chart where it placed at No. 27. His songs, "Still Here" and " Prove My Love " both charted on the Billboard magazine Top Gospel Songs chart at Nos. 17 and 29 respectively.
On August 21st, 2015, Greene released Intentional with RCA Inspiration which placed at No. 3 on the Billboard magazine Top Gospel Album's chart. The song, Intentional peaked at No. 1 on the Billboard magazine Top Gospel Song's chart for 16 weeks.
His second studio album, The Hill was released on October 30th, 2015 from RCA Inspiration. This charted on No. 1 on the Billboard Gospel Chart. This gave him seven wins at the 2017 Stellar Gospel Music Awards. On February 2, 2017, he recorded his 3rd album, Cross over live from Music City in Nashville, Tennessee.
It peaked at No. 61 on the Billboard 200, which was his best placement to that point. Another live recording, Setlist, volume 1 arrived in mid 2019 and reached the Gospel Top 20. Still with RCA Inspiration, Greene followed it with his fourth studio album, Broken Record before the end of 2019.
Personal life
Travis Greene is married to Dr. Jackie Gyamfi Greene and they have three sons, David, Joshua and Judah.