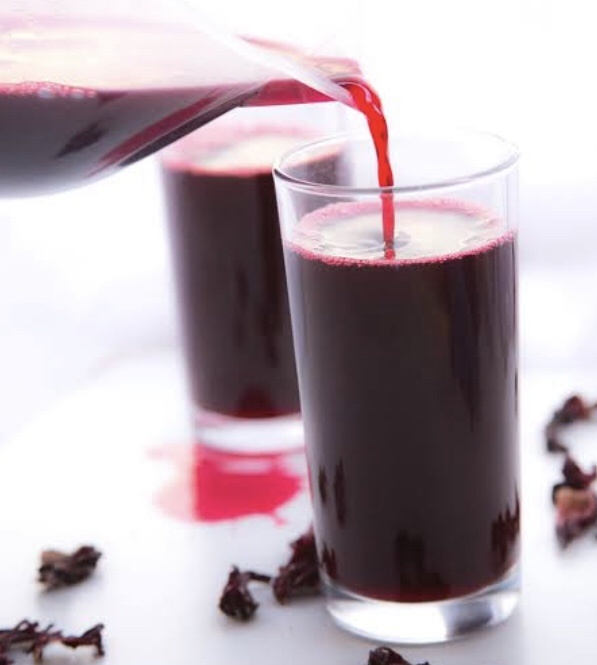 Zobo drink is a Nigerian beverage drink prepared with dried roselle plant flower. It is known as Sorrel drink in the Carribean. Zobo drink has a sour tastes bitter but could be sweetened using sugar.
Zobo drink is one of the most popular and the most affordable Nigerian drinks. It is easy to prepare and doesn't cost much. It's sold on the streets in most parts of Nigeria. It is usually taken with snacks. Here you will find an easy step by step procedure in making this delicious drink.
Ingredients for making Zobo drink
5 cups of dried zobo leaves
2 to 3 fingers of ginger (depending on how you like the taste and hurtness of ginger)
2 sachets of joccy's pineapple flavor
4 litres of water
Procedure for making Zobo drink
Hand pick unwanted substances from the zobo leaves
Quickly wash the zobo leaves and transfer into the cooking pot
Put about 4 litres of water and cook
When it is cooked and already has the zobo colour, add your ginger. This should be blended
Cook for an extra 10 to 15 minutes.
Allow to cool a little and then filter.
Add the joccy pineapple flavour to your taste. This contains sugar and so, serves as a sweetener.
Refrigerate to better enjoy.
Note: You can as well use whole pineapple for the sake of a stroger flavour. Just blend and add to the zobo drink when you add your ginger.
I hope you find this helpful