Philips Aduda Biography; Education and Career
|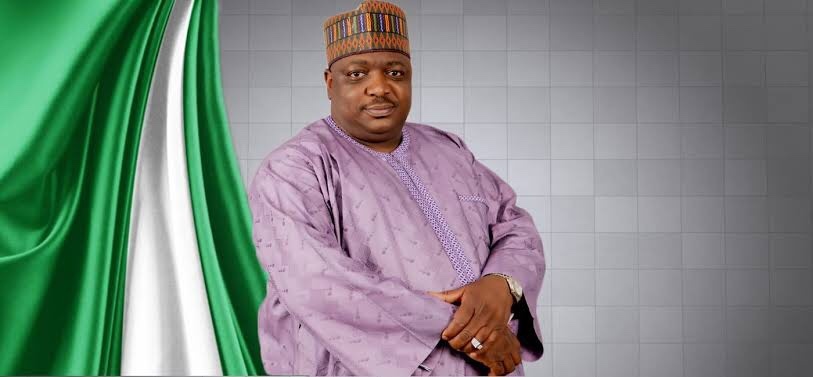 Philips Tanimu Aduda is a Nigerian politician and the senator representing Federal Capital Territory (FCT) Abuja. He was a former member of the Federal House of Representatives. He was born on June 13, 1969 at Karu, Federal Capital Territory(FCT), Abuja.
Educational Background
Philips Aduda obtained his West African Secondary School Certificate from the Government Secondary School Gwagwalada in 1987. He proceeded to obtain a diploma in social works and social development from the University of Jos in 1992. He obtained his Ordinary National Diploma from the Kaduna State Polytechnic and a Higher National Diploma in Public Administrations from Federal Polytechnic, Bida, Abuja Campus in 1997
Career
Between 1992 and 1995 Philips Aduda was the Managing Director of Aduda Nigeria Limited.
In 1996, Philips Aduda was elected the councilor for Karu Ward.
In 2003, he was elected into the Federal House of Representative under the platform of the Peoples Democratic Party (PDP) to represent AMAC/Bwara federal constituency. He was re-elected for a second term in office in 2007.
While in the Federal House of Representative, he was appointed Chairman House committee on Federal Capital Territory
In 2011, Philips Aduda ran for the FCT Senatorial Seat. He defeated Musa Tanko Abari of the Congress for Progressive Change (CPC) with 105,562 votes while the Labour Party candidate Kayode Ajulo was abducted by gunmen two days to the election. He was appointed the Chairman Senate Committee on power.
In 2015, he ran for a second term in office and defeated Sani Sidi. Sidi challenged Aduda's victory in court. Aduda was declared the winner by the Election Tribunal. He was appointed the Senate Minority Whip in 2017.
Aduda was re-elected for a third term in office in the 2019 gubernatorial elections
Awards and Recognition
In October 2009, Philips Aduda was awarded the Best Performing Legislator Award for his contribution to the development of the people.
Personal life
Philips Aduda is married with children