How to transfer airtime in MTN, Glo, 9mobile and Airtel
|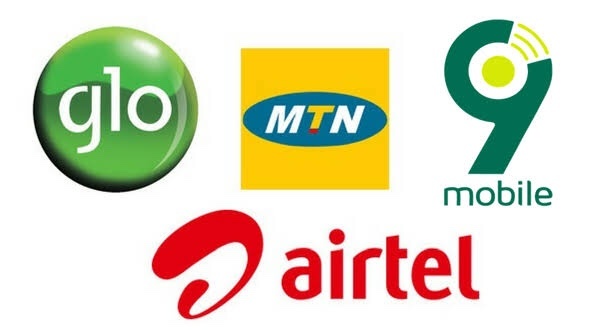 Sometimes, we may have excess airtime and wish to express love to our loved ones by crediting their network with airtime. This is quite easy to do. However, you must note that every network already has a default pin which is either 0000 or 00000 and before you can start transferring, you have to change this pin to that of your choice (this is done only once and not every time you need to make a transfer).
Airtime transfer sometimes attract a service fee of not more than #10 and can be done between same networks that is, MTN to MTN and same goes for others. In transferring, the minimum amount you can transfer is #50. Below is how to transfer airtime with different networks.
How to transfer airtime in MTN
Change the default pin which is 0000 to a new pin, say 1234.
Send a text message with default PIN +New PIN +New PIN to 777. (For example, SMS '0000 1234 1234' to 777.
To transfer, send [Transfer] [MTN Number] [Amount] [Password] to 777. (For example, send Transfer 08030000000 50 1234 to 777.
How to transfer airtime in Glo
Change/create your Glo EasyShare 5-digit PIN say 12345
Dial *132*00000*New Pin*New Pin# (For example, dial *132*00000*12345*12345#)
To Transfer Credit, dial *131*Phone Number of the recipient*Amount*Password#. (For example, dial *131*08055555555*100*12345#).
How to transfer airtime in 9mobile/Etisalat
Change the default pin to say, 6789
Dial: *247*0000* NEW PIN# (For example, *247*0000*6789#)
To transfer airtime, dial *223*Password*Amount*Phone Number# (*223*6789*150*0809000009#).
How to transfer airtime in Airtel
Change/create your airtime transfer PIN on Airtel.
To do this, send, 'PIN 9876' to 432
You will then receive an SMS confirmation from 432. A service fee of #10 will apply.
Then to transfer airtime: Send, 2u [Phone Number] [Amount] [PIN] to 432. (For example, 2u 08021234567 200 9876 to 432
DISCLAIMER:
The above information is sourced from various websites/media reports. The website does not guarantee a 100 per cent accuracy of the figures