How to register for your National Identity Card
|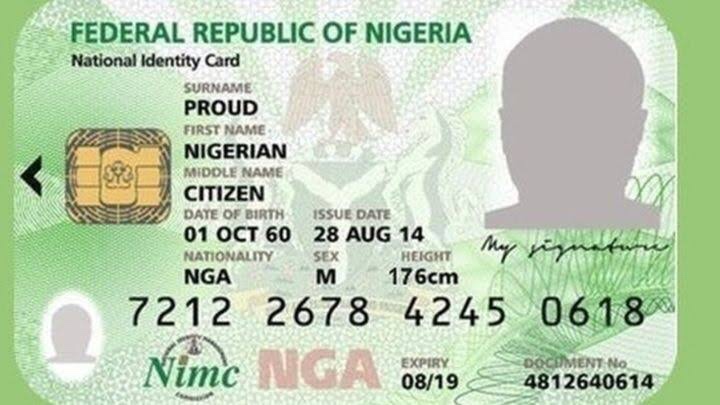 The importance of the national ID card cannot be overemphasized as it has become a necessary requirement to getting certain things in the country, ranging from opening a bank account to qualifying for a visa.
Recently, it was one of the requirements for school children who want to apply for the national JAMB exam although it was later scrapped out. Here is how to register for your national ID card.
In registering for the national ID, you can opt to start with the online Pre-Enrolment. This is an initial step in the enrolment process. The enrolment is only completed after the applicant gets his or her biometric data (fingerprints, headshot photograph and signature) captured and processed by an Enrolment Officer at any NIMC Enrolment Centre.
For this option of the enrolment process, the applicant visits the official website of NIMC and pre-enrols online using the Pre-enrolment Portal, filling in his/her data in block letters, then prints out a summary sheet that has a 2D Barcode.
You can also download the Enrolment Form to print out and fill. To do this, go to www.nimc.gov.ng and download the form and print it out. Then you fill all forms in block letters and proceed to the nearest enrolment Centre for biometrics capturing in order to obtain the National Identification Number (NIN).
Note:
You can also pick up an enrolment form at NIMC'S ERC, fill it and complete the process at once there.