Biography of Kayode Fayemi
|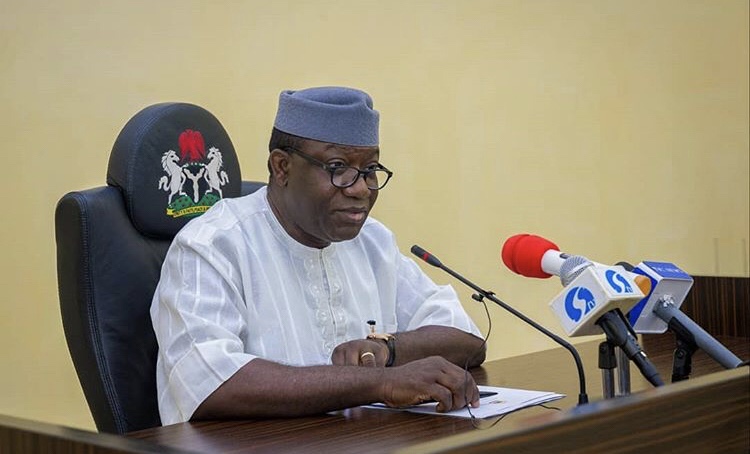 Olukayode John Fayemi is a Nigerian politician and governor of Ekiti state. Kayode Fayemi was born on 9th February 1965 in Isan-Ekiti, Oye Local Government Area of Ekiti State. He was the Minister Of Solid Minerals Development under President Buhari.
Educational Background
Fayemi obtained his West Africa Secondary School Certificate from Christ's School Ado Ekiti in 1980. He proceeded to study study History and International Relationships in University of Lagos and Obafemi Awolowo University respectively.
He obtained his doctorate degree in War Studies from King's College, University of London.
Career
Fayemi started his career as a lecturer at the Nigeria-Police Training College, Sokoto in 1985.
In 1987, he left Nigeria-Police Training College to become a Research Officer at the Development and Management Consultants, Ikeja, Lagos.
In 1991, Fayemi moved to United Kingdom to become a Research Officer at the African Research and Information Bureau, London
In 1992, he was employed as a Tutorial Fellow at War Studies Department, King's College, London.
In 1993, he was employed as a Strategy Development Adviser for Deptford City Challenge, London
In 1995, Fayemi was appointed the Secretary General, Media Empowerment for Africa and later the Director, Centre for Democracy and Development in 1997.
Kayode Fayemi has lectured in Africa, Europe, the Americas and Asia.
He served as the technical expert to the Economic Community of West African States (ECOWAS) on small arms and light weapons and United Nations Economic Commission for Africa on governance issues.
He was an adviser on transitional justice, regional integration, constitutionalism, security sector reform and civil-military relations issues to various governments, inter-governmental institutions and development agencies.
In 2007, Fayemi ran for the office of the Ekiti State Governor but lost to Olusegun Oni. He challenged Oni's victory in court.
On 15th October 2010, Fayemi was declared the winner of the 2007 gubernatorial elections by an Appeal Court Sittings in Kwara State.
In 2014, he ran for a second term in office under the platform of All Progressive Congress(APC) but was defeated by Ayodele Fayose of the Peoples Democratic Party (PDP).
In 2018, Fayemi recontested for a second term in office under the platform of All Progressive Congress (APC). He defeated Kolapo Olusola Eleka of the Peoples Democratic Party (PDP).
In 2019, Fayemi was unanimously elected as chairman of the Nigerian Governors Forum(NGF)
As Governor of Ekiti State, Fayemi's agenda was centered around agriculture and rural development, infrastructure and industrial development, governance, economy and social investment.
Fayemi is also a writer. Amongst his books were
Deepening the Culture of Constitutionalism: The Role of Regional Institutions in Constitutional Development in Africa
Security Sector Governance in Africa: A Handbook
Out of the Shadows: Exile and the Struggle for Freedom and Democracy in Nigeria and so many others.
Personal life
Fayemi is married to British-Nigerian feminist activist, writer and policy advocate Bisi Adeleye-Fayemi. Together they have a son.