Biography of Adeniyi Adebayo
|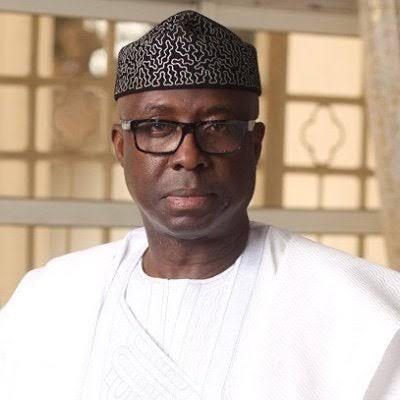 Otunba Richard Adeniyi Adebayo is a Nigerian lawyer, politician and minister for Minister of Industry, Trade and Investment. He was a former governor of Ekiti State. Niyi Adebayo was born on February 4, 1958.
Educational Background
Between 1962 and 1968, Niyi Adebayor attended Corona School Yaba before proceeding to University of Lagos Staff School in 1968 for his primary education. He obtained his First School Leaving Certificate in 1969.
In 1969, Niyi Adebayo proceeded to M.S Grammar School, Bariga, Lagos where he obtained his O'Level certificate in 1974. Between 1975 and 1977, he studied at Davies Tutors, Hove, Sussex, England.
In 1977, he gained admission to study law at the University of Lagos. He graduated with LLB certificate in 1981.
Career
Niyi Adebayo has worked in various capacities as a lawyer gaining over 40 years experience. His experience ranges from legal and advisory work, project finance, oil and gas, contract procurement and business facilitation.
In 1999, Niyi Adebayo ran for the office of Ekiti State Governor under the platform of Alliance for Democracy (AD) and emerged the first executive governor of Ekiti State. He however lost his second term bid to Ayodele Fayose of the Peoples Democratic Party (PDP).
He was an interim Vice Chairman South West and Deputy Chairman (South) of the All Progressive Congress (APC).
Niyi Adebayo was appointed the Minister of Industry, Trade and Investment by President Buhari in November 2019.
Awards and Recognitions
Niyi Adebayo holds the Nigeria National Honour Award, Commander of the Order of the Niger (CON).
He is a member of
Nigerian Bar Association, the International Bar Association
Nigerian Institute of Management
Fellow of the Institute of Public Administration of Nigeria
Director of the Sickle Cell Foundation Nigeria
A member of the Royal Commonwealth Society, Nigeria.
He is conferred with the Traditional title of Otunba.
Personal life
Niyi Adebayo is married to Erelu Angela Adebayo with children and grand children.