Biography of Mercy Johnson, Career and Net Worth
|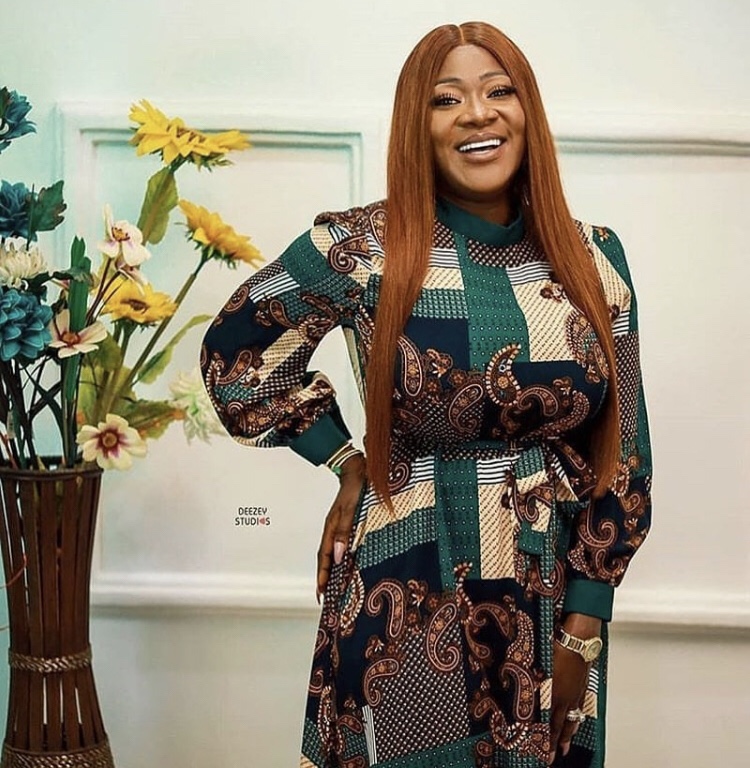 In the movie industry, the name Mercy Johnson has been established. Here you'll find all you need to know about the beautiful, talented and award winning actress.
Mercy Johnson Okojie was born on August 28, 1984 in Lagos as the fourth out of seven children of Mr Daniel and Mrs Elizabeth Johnson. She is a Nigerian actress and business woman. She hails from Okene in Kogi State.
Educational Background
Her father being a naval officer was always transferred from place to place in Nigeria. When Mercy was two, he was transferred to Calabar. There she had her nursery education. He was later transfered to Lagos. There she attended the Nigerian Navy Primary School, Lagos. At a later time, he was transferred to Port Harcourt, there she attended Rivers State Secondary School and Nigerian Navy Secondary School, P.H.
Career
Her movie career started in 2003 after she auditioned for a movie where she got the role of a possessed maid in the movie, "The Maid" following her failure in JAMB exam. Since then, she has featured in over 200 movies which include, Dumebi the Dirty Girl, Baby Oku in America, the Hustler, Desperate Ladies, Evil Agenda, Weeping Soul, etc.
Aside being an actress, she is involved in several personal businesses, one of which is her Kitchen Talk Show.
She is also an ambassador of Virony, a sanitary pad brand and Mr Chef Iodized Salt. In October 2019, she signed an endorsement deal with Chi's Limited prime brand, Hollandia Evap Milk.
Philanthropy
As a philanthropist, Mercy has a foundation called Mercy Johnson Okojie Foundation that was established to assist widows and less privileged in the society and she prefers to keep her philanthropic works off the media.
Awards
Over the years, Mercy has been nominated and has won several awards which include:
Best actress in a supporting role at the 5th Africa Movie Academy Awards 2009.
Won best supporting actress at the "Best of Nollywood Awards" 2009.
Ranked as Google's most searched Nollywood celebrity 2011.
Nollywood movies Awards recognised her as the "Best Actress in a Leading Role" 2012.
Google's most searched Nollywood celebrity 2012.
Africa Magic Viewer's Choice Awards (AMVCA) awarded her as the "Best Actress in Comedy" 2013.
Popular Choice Female at the Nollywood Movies Awards 2014.
Actress of the year at the Eloy Awards 2018.
Personal Life
In 2011, Mercy got married to Prince Odianosen Okojie from a Royal Family in Edo and together they have three children, two girls and a boy.
Net worth
Being one of the most successful and sought out actress in the movie industry, her net worth is estimated to be about $2 million.