How to cook yam porridge
|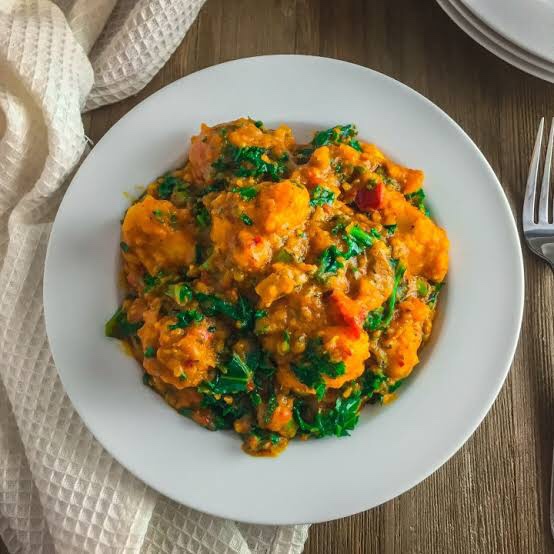 Yam pottage or porridge as it is also called, is one of the delicious meals of Nigerians. It is very easy to make and requires no much time. In about 30 minutes time, this meal can be ready to be devoured if using gas cooker. Made with basically yam and other ingredients, here, you'll find a simple tip on how to prepare this meal. It can be taken as breakfast, lunch or dinner.
Ingredients
Medium sliced yams
Palm oil
Smoked fish
Blended fresh tomatoes and pepper
Sliced onions
Grounded crayfish
Salt
seasoning cubes
Sliced pumpkin or scent leaves
Procedure
Wash the yams and put inside the pot and pour water to the level of the yams and place on heat.
When the yam has boiled for about 15 minutes, add your onions, blended tomatoes and pepper, crayfish, seasoning cubes, salt and palm oil.
After an additional 10 minutes by which the yam would have gotten soft, add your smoked fish and sliced leaves and stir.
Allow to boil for about 3 minutes and turn off heat.
You can serve hot and enjoy.