How to prepare egg sauce
|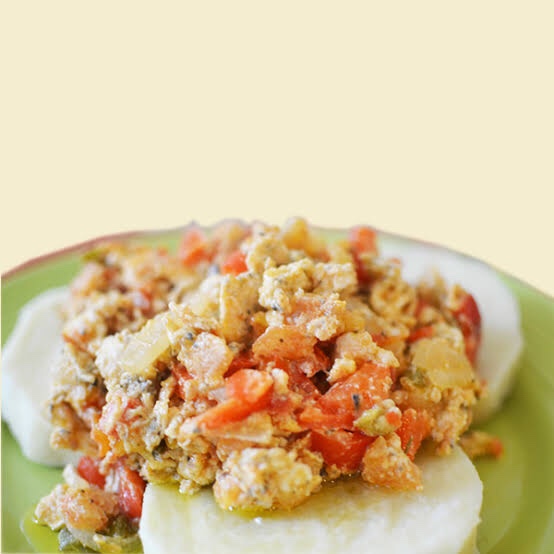 In Nigeria, eggs are used to prepare various delicacies and snacks. One of the ways eggs are being used is in the preparation of egg sauce. This can be used to eat yam, rice, spaghetti and some people go on as well to eat it with bread.
In this article, I've been able to give a simple step by step procedure on preparing delicious egg sauce. This will take just about 15 minutes to prepare and you're good to go.
Ingredients
3 raw eggs (whisked)
4 balls of tomatoes (sliced)
Fresh pepper (sliced)
1 onion bulb (sliced)
Salt
1 seasoning cube
1/4 teaspoon of curry and thyme
Groundnut oil
Sliced pumpkin (optional) This should be in very small quantity if being used.
Procedure
Set your frying pan on heat and add oil
Turn in your sliced onions, tomatoes and pepper and allow to fry for about 8 mins. Ensure to stir from time to time to prevent burning.
Add your salt, seasoning cube, curry and thyme and stir for an additional 2 mins
Pour in your egg and leave for about a minute before stirring
After about 3 minutes, put your sliced pumpkin, stir for about a minute and turn off heat.
Now, you can sit and enjoy it alongside your choice of dish.