Most populated countries in South America
|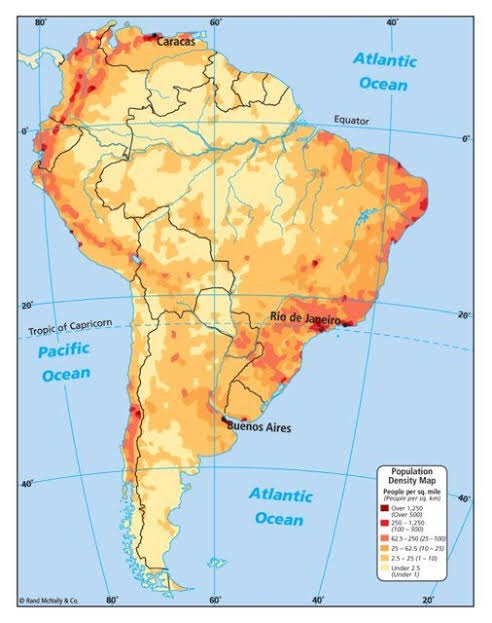 South America is a sub continent of America. According to United Nations estimated statistics, South America has a population of over 430 million making up 5.53% of the world's population.
The most populated country in South America is Brazil with a population of over 212 million while the least populated is Falkland Island with a population of about 3400.
Read Also: Top 10 best universities in Nigeria
Countries like Guyana, Suriname, French Guiana and Falkland Islands have a population of less than one million.
Here is a list of most populated countries in South America
| | | |
| --- | --- | --- |
| | Country | Population |
| 1 | Brazil | 212,559,417 |
| 2 | Colombia | 50,882,891 |
| 3 | Argentina | 45,195,774 |
| 4 | Peru | 32,971,854 |
| 5 | Venezuela | 28,435,940 |
| 6 | Chile | 19,116,201 |
| 7 | Ecuador | 17,643,054 |
| 8 | Bolivia | 11,673,021 |
| 9 | Paraguay | 7,132,538 |
| 10 | Uruguay | 3,473,730 |
| 11 | Guyana | 786,552 |
| 12 | Suriname | 586,632 |
| 13 | French Guiana | 298,682 |
| 14 | Falkland Islands | 3,480 |