AY Biography, Age, Career and Net Worth
|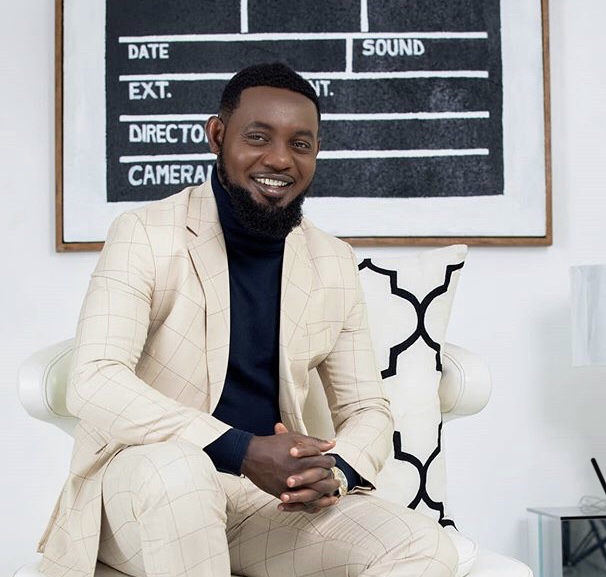 Biography of AY, Career and Net Worth
| | |
| --- | --- |
| Name | AY |
| Real Name | Ayodeji Richard Makun |
| Age/Date of Birth | 49 years (2020), August 19, 1971 |
| Occupation | Comedian, Actor and Producer |
| State of Origin | Ondo, Nigeria |
| Twitter handle | @aycomedian |
| Instagram handle | @aycomedian |
| Net worth | $7 million |
Ayodeji Richard Makun, AY as he is popularly known, is a Nigerian actor, comedian, radio and TV presenter, producer and director. In 2009, he was made a U.N Peace Ambassador. He was born on 19th August, 1971 in Warri, Delta State although, he hails from Ifon, Ose Local Government Area in Ondo State. However, he loves to be referred to as Warri Boy.
Educational Background
AY attended Delta State University, Abraka, and obtained a bachelor's degree in Theatre Arts after spending nine years. While in school, he won awards such as the Most Fashionable Student on Campus (1999 & 2000); Best Show-biz Promoter (2001); Most Celebrated Student on Campus (2001) and the Jaycee Club Socio- personality Award (2003).
Career
AY as an entertainer started during his undergraduate days. In one of his shows, he met Alibaba Akporobome, a well known comedian and actor who later became his mentor. He started professionally as being a personal assistant and event manager to Ali Baba and starter performing at Ali Baba's Fans Club show at Victoria Garden City (VGC). He however rose to spotlight after performing at a Comedy Show, Night of a Thousand Laugh hosted by Opa Williams in 2006.
As an upcoming artiste, he wrote AY Wire as a guest columnist in the Sun Newspaper and Gbenga Adeyinka's, Laff Mattaz. As a presenter, he presented the AY Life on the Morning Drive every Friday from 6am to 10am on Rhythm 93.7 FM, Lagos. He was also a co-host with Joselyn Dumas at the 2018 Golden Movie Awards Africa held at the Movenpick Ambassador Hotel in Accra, Ghana.
AY is also the organizer of AY Live, AY Show, AY's Crib and AY's Open Mic Challenge where he features upcoming comedians and through this platform has helped to bring some such as Akpororo and Elenu to limelight.
AY as a producer has produced some movies such as: 30 Days in Atlanta, A Trip to Jamaica, 10 Days in Sun City, Merry Men: The Real Yoruba Demons, Merry Men 2. He has also featured in  other movies such as: Being Mrs Elliot, The Lodgers, The Wedding Party, American Driver, Mom At War, The Millions etc.
He is also the CEO of Corporate World Entertainment (CWE) and owns a luxurious night club, MVP Lounge. AY is also the brand ambassador of Western Lotto and Peak Milk and has worked to promote brands such as Unilever Plc and Glo.
AY Awards
AY has bagged some awards over the years and they include:
Comedian of the Year at Diamond Awards for Comedy (2008)
Comedian of the Year at Teen Favourite (2008)
Comedian of the Year at MBG Abuja Merit Awards (2008)
Comedian of the Year at National Daily Awards (2008)
Comedian of the Year at Arsenal Award for Excellence (2008)
Comedian of the Year at Mode Men of the Year Awards (2008)
Best Comedian in Nigeria at City People Entertainment Awards (2009)
Comedian of the Year at Nigerian Entertainment Awards (2010)
Most Creative Entrepreneur of the Year at Creative Industry Awards (2013)
TV Comedy Show of the Year at Creative Industry Awards (2013)
Best Comedy Film at Africa Movie Academy Awards (2015)
Best Supporting Actor at Nigerian Entertainment Awards (2017)
Nollywood Personality of the Year at The Sun Awards (2017)
Golden Movie (Comedy) at Golden Movie Awards (2017)
AY Twitter Handle
AY has about 1.6 million followers on his twitter account @aycomedian
AY Instagram handle
AY has about 9.3million followers on his Instagram handle @aycomedian
Personal Life
AY got married to Mabel, CEO of Maidas Interior in 2008 and they have a daughter, Michelle.
AY Net Worth
AY is estimated to worth about $7 million.