Charlie Charlie game challenge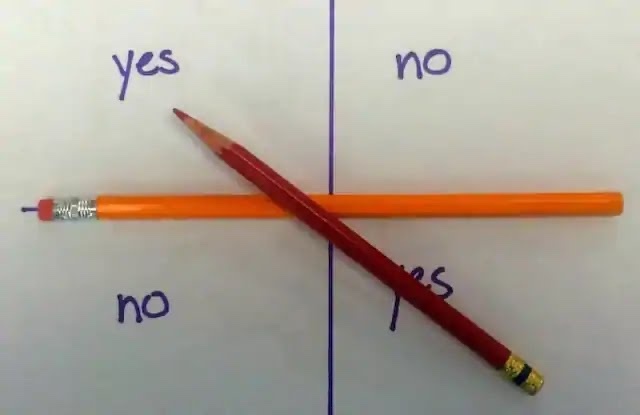 The Charlie Charlie game challenge is a modern incarnation game. It is done often with paper and pencil. It's a Spanish game known as Juego de la Lapicera (Pencil Game). Like a Magic 8-Ball, teenagers in Spain and Hispanic America use the Charlie Charlie game to know which person likes them.
In 2008, Charlie Charlie was popular in Spanish country as Juego de la Lapicera. However, it gained popularity in English speaking countries in 2015 with the hashtag #CharlieCharlieChallenge.
How to Play the Charlie Charlie game
The Charlie Charlie game is played using a paper and two pencils. The pencil is placed on the paper and the second pencil balance on top of the first pencil which is placed on top of the pencil.
It is assumed that Charlie Charlie is a demon who would provide answers to questions by rotating the pencil to the answer. However, experts claim that external forces such that minor air movements can cause it to rotate.
Many Nigerians participated in the Charlie Charlie game challenge in January 2021. While some are sharing the fun part of it others seems to be terrified.
Here are some tweets
She is a victim of charlie charlie game pic.twitter.com/BeOj24RSp6

— Duhu Michael (@MichaelDuhu) January 6, 2021
Me right now after partaking in the Charlie Charlie game :

Ekueme o Ekueme pic.twitter.com/cusftwexu7

— Lado Of 30bg😈❄ (@LadoZamani99) January 6, 2021
Charlie charlie no gree answer me for bet9ja visual ohh, and i don sit down they wait for game to play #bet9ja #CharlieCharlie 🤣🤣 pic.twitter.com/JXEH331OuQ

— danny (@dannyOkec) January 6, 2021
Omooo…..who go try this thing like this #charliecharliegame #charliecharlie pic.twitter.com/fw9WWruEWr

— Tioluwani Akolade (@Drealtioluwani) January 6, 2021
Pencil sellers at the end of this Charlie Charlie game. pic.twitter.com/4vM4gKWAct

— Xplïçît (@gboyegadeniran) January 6, 2021
Nigerians after playing the Charlie Charlie game😂😂🤣🤣#CharlieCharlie pic.twitter.com/5MK7Klxo5j

— Crazyasschi🤯 (@crazyasschi) January 6, 2021
The Charlie Charlie game is f***king scary.
OMG 😳😳😳😳 pic.twitter.com/JJ3CrL50sd

— David Muoka (@VADE_KING) January 6, 2021
Please never play this game ..please it kills and turn you up side down..it is called charlie charlie pic.twitter.com/92vE7ywGrD

— Duhu Michael (@MichaelDuhu) January 6, 2021
This "Charlie Charlie" stuff is actually fake. This is total physics(torque). It can still work without saying '' Charlie Charlie'' or even Yes or No paper 💔#CharlieCharlie #charliecharliechallenge #charliecharliegame pic.twitter.com/Hos8jGhPgW

— Dg_kripton (@dxinaz) January 7, 2021
Charlie Charlie game working.

The demon is at work 😂😂 pic.twitter.com/Izzypoe9ta

— Uncle Frost (@Pascafrost) January 6, 2021