Who is Uduak Frank Akpan
|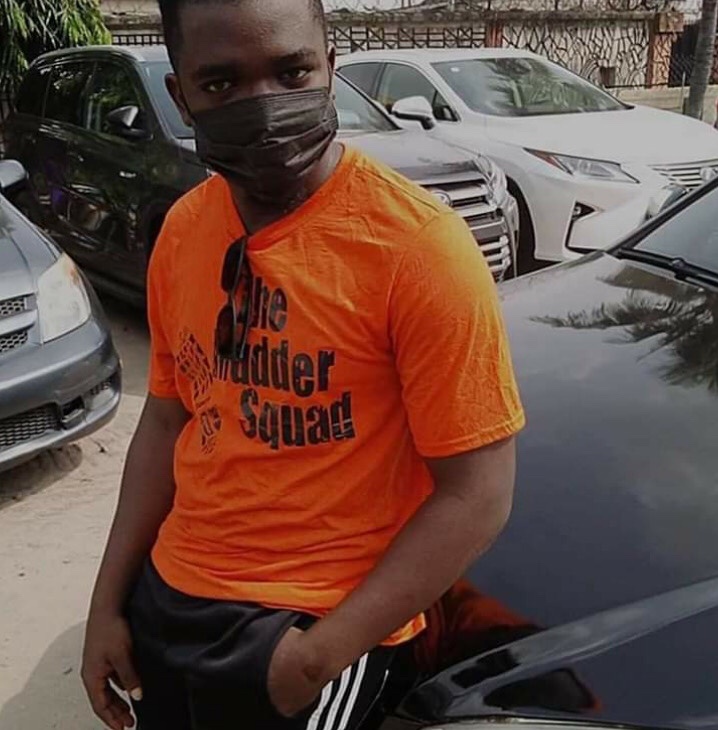 Uduak Frank Akpan is a Nigerian serial killer. He was arrested for killing a job seeker Iniubong Hiny Umoren. Uduak Frank Akpan is 20years old. He is a native of Nung Ikot Obio Iniubong Umoren, Akwa-Ibom.
Crimes and Arrest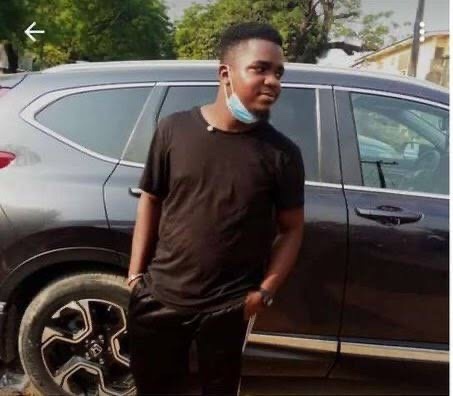 In April 2021, Hiny Umoren was reported missing after she went for a job interview by her friend. Hiny Umoren's disappearance was traced to Frank Akpan who after his arrest by the police confessed to raping and killing Miss Umoren.
Subsequently, Nigerian investigative reporter David Hundeyin accused the Akwa Ibom State of planning to cover up the murder of Miss Umoren. There were also reports that Uduak Frank Akpan had committed suicide in the police cell.
Frank Uduak Confession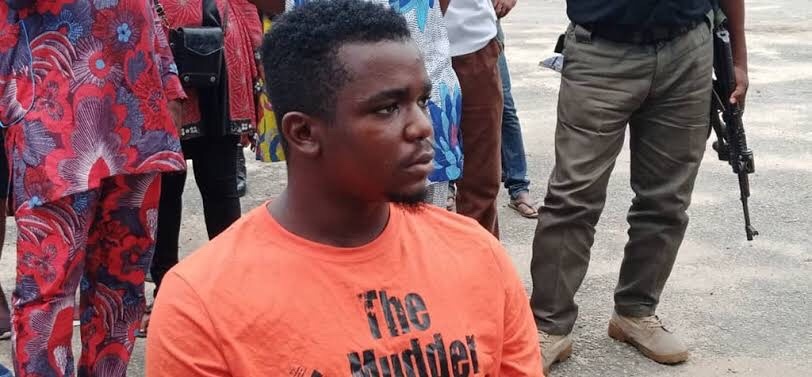 On 14th May, 2021, the Akwa Ibom state police command in Uyo paraded Frank Akpan for the murder of Iniubong Umoren. He subsequently confessed to and narrated how he killed Miss Umoren.
Akpan while being paraded alongside his father claimed he killed Miss Umoren in self Defence. He also admitted the job never existed but only wanted to lure Miss Umoren with the job.
"I asked her whether she can work on a farm as a secretary, she said she can and that she's ready to do the job. So, when she came, I revealed to her that this farm doesn't exist and that it was just a hoax.
"I told her that before she leaves that I'll like to have sex with her, and she agreed. But she gave a condition that I should use a condom, which I did. When I removed the condom, she became furious, so she took the nearby stabiliser to hit me on my head. Then she bit my left ring finger.
In a bid to stop her, I used the stabiliser to hit her and she fell and started bleeding, thereafter she died." Umoren's Killer narrated.
Uduak Frank Akpan Sentence
In August 2022, an Uyo High Court on Thursday sentenced Uduak Frank Akpan to death by hanging for murder of Iniubong Umoren, discharges and acquits his father, Frank Akpan and sister. 
Watch Frank Uduak Akpan's confession