Ahmed Idris Biography, Age, Career and Net Worth
|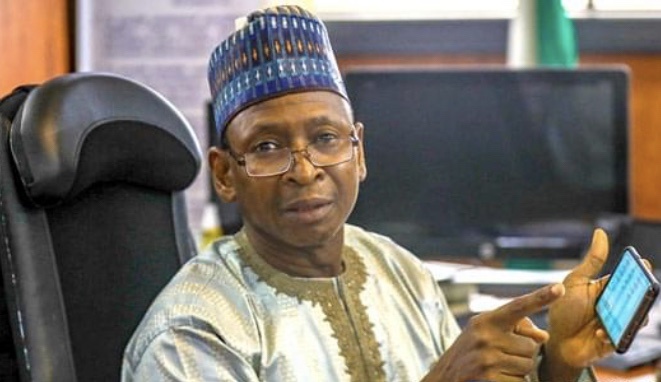 Mr. Ahmed Idris is a renowned Financial accountant and distinguished Abusite who is the incumbent Accountant General of the Federation of Nigeria. Mr. Ahmed Idris was born on the 25th of November, 1960 in Kano.
Ahmed Idris Profile
| | |
| --- | --- |
| Name | Ahmed Idris |
| Real Name | Ahmed Idris |
| Date of Birth | November 25, 1960 |
| Age | 61 years (2021) |
| Occupation | Accountant |
| State of Origin | Kano State |
| Nationality | Nigeria |
| Tribe | |
| Political Party | All Progressive Congress (APC) |
| Religion | Muslim |
| Net Worth | Under Review |
| Copied from | contents101.com |
Educational Background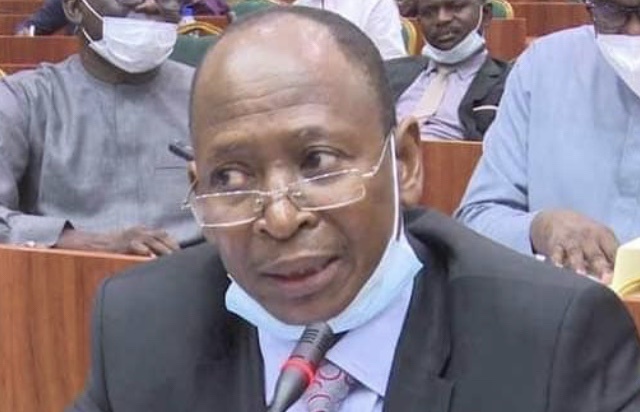 Ahmed Idris obtained his primary school leaving certificate in 1975 and West African School Certificate in 1980 from Dandago Primary School, Kano, and Kano Community Commercial College respectively.
Mr. Idris attended the famous School of Basic Studies, Ahmadu Bello University, Zaria, during the 1980/1981 academic session for his IJMB ('A' Level equivalent) Certificate, and got admitted into the degree programme of the Institution in 1981, from where he graduated with a Bachelor of Science Degree in Accountancy in 1984.
He later obtained a Masters of Business Administration (MBA) and International Affairs and Diplomacy Degrees from Bayero University, Kano, and Ahmadu Bello University, Zaria in 1989 and 2006 respectively.
Career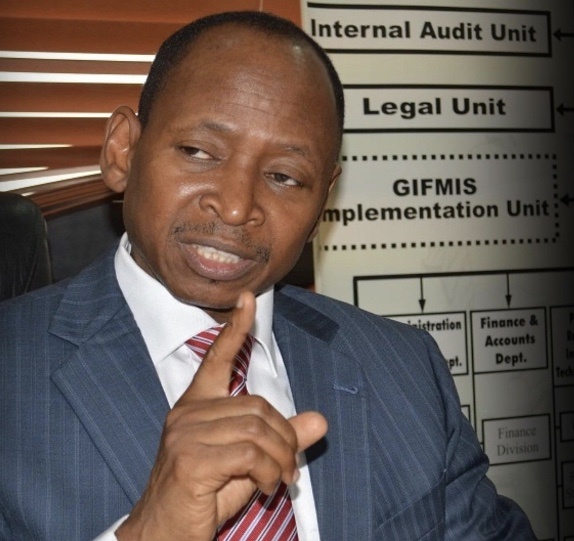 Mr. Idris started his working experience as Audit Officer at Muhtari Dangana and Co, Chartered Accounts Firm, Kano in 1985. He was also Head, Loan Syndication Unit of Continental Merchants Bank between 1989 and 1994 before moving to TY Chemical Limited (White Oil Refinery) in Kaduna as Senior Management Accountant.
He joined the public service as Assistant Director (Finance and Accounts) at the Petroleum (Special) Trust Fund (PTF) in charge of Financial Analysis in 2000.
Ahmed Idris has also worked at National Poverty Eradication Programme (NAPEP) and Ministry of Police Affairs, as Deputy Director (Finance and Accounts) at the Federal Ministry of Interior and Office of the Accountant-General of the Federation (OAGF), as Director (Finance and Accounts) at the Nigeria Security and Civil Defence Corps (NSCDC) and Ministry of Mines and Steel Development.
He was appointed as AGF on June 25, 2015 to succeed Jonah Ogunniyi Otunla who was sacked by Muhammadu Buhari on allegedly misappropriating N2.5 billion of security agencies' funds.
After the successful completion of his tenure, Mr. Idris was re-appointed for a second and final tenure of four years with effect from June 25, 2019. He became the first Nigerian in recent times to be appointed as the Accountant-General of the Federation for two terms in office.
Mr. Ahmed Idris has been instrumental to the successful turn-around in the nation's public finance machinery. He is credited for the successful implementation of a number of far-reaching reforms in the Public Finance Management (PFM).
Read Onome Oyaide Biography, Age, Education, Career and Net Worth
Under his watch, the Nigerian Public Finance Management arena has undergone quite a number of reform initiatives; such as the Treasury Single Account, (TSA) which has garnered national and international acclaim; the Integrated Personnel Payroll Information System (IPPIS) which has saved the nation billions of naira as well as cut down on ghost workers syndrome.
Others include the International Public Sector Accounting Standard (IPSAS) which saw Nigeria transiting from Cash Basis reporting to Accrual Basis; the Government Integrated Financial Management Information System (GIFMIS) a centralized platform for Government Budgeting and Expenditure; the Assets Tracking Management Project (ATMP); the on-going transformation of the Federal Treasury Academy as a world-class training institution, and a host of others.
The AGF in the course of duty had attended many courses locally and abroad which broadened his professional horizon and enriched his competences including Revenue Generation and Accountability for Local Governments organised by Institute of Chartered Accountants of Nigeria (ICAN).
In 2015, Ahmed Idris was appointed the Accountant General of the Federation (AGF). Prior to his appointment, he was a director in the Federal Ministry of Mines and Steel.
On the international front, Idris, has attended the World Bank Disbursement Seminar, Reston, Virginia USA; IPSAS Course, Manchester Business School, United Kingdom, among several others.
Mr. Ahmed Idris, is a Chartered Accountant and a fellow of the Association of National Accountants of Nigeria (ANAN) and the first member of the Association to be so appointed as the Accountant-General of the Federation.
Read Bishop Na Ozubulu Biography, Real Name, Age, Business and Net Worth
He is also member of other professional bodies such as Fellow Chartered Institute of Taxation of Nigeria, Certified Institute of Cost Management of Nigeria and Association of Certified Fraud Examiners, Pro-tem Council Member of Chartered Institute of Forensic And Investigative Auditors of Nigeria (CIFIAN).
Personal Life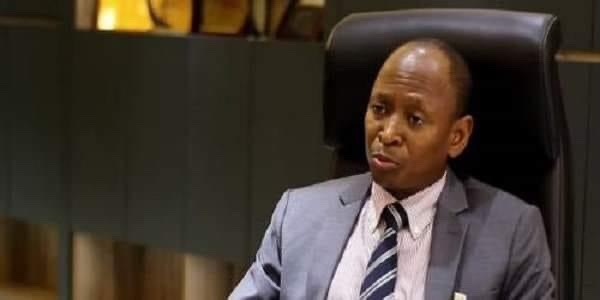 Ahmed Idris is married with children. He is a Muslim from Kano state.