Just In: 59-yr-old socialite who cooks and sells cr@ck coc@ine arrested at her palatial home in Delta State
|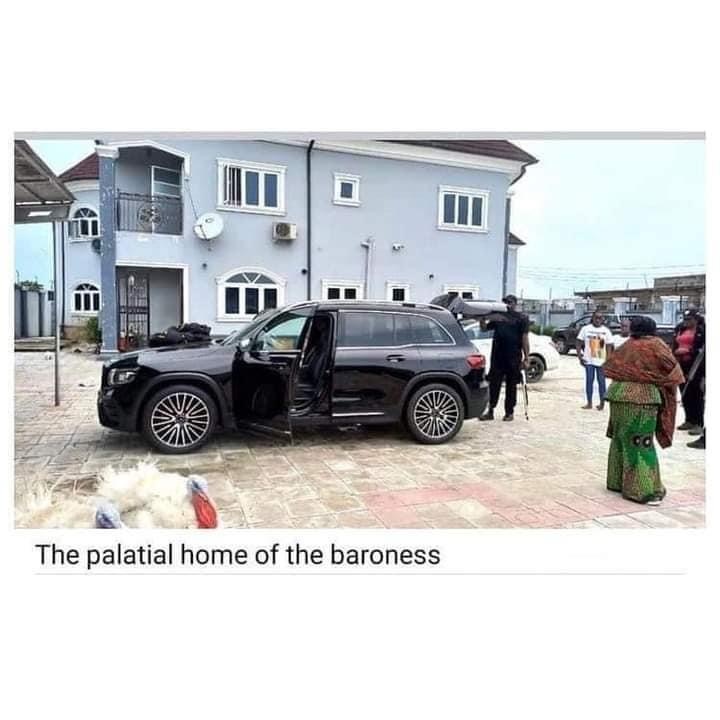 Operatives of the National Dr#g Law Enforcement Agency (NDLEA) have arrested a wanted suspected dr#g baroness, Bridget Oghenekevwe Emeka, aka mama, for allegedly masterminding the making and distribution of cr@ck coc@ine, methamphetamine and other illicit substances.
She was arrested alongside nine of her staff and associates on Sunday, May 15, at her palatial mansion and dr#g bunks where she accommodates dr#g users and sells illicit substances, and others in parts of Warri, Delta State.
NDLEA's spokesperson, Femi Babafemi, in a statement on Tuesday, May 17, said the the 59-year-old dr#g baroness has been under surveillance for weeks after her identification as a major distributor of illicit dr#gs in the South South state.
"Apart from various quantities of Cr@ck Coc@ine, Methamphetamine, Molly, and Loud seized from her home and dr#g bunks; a pump action g#n, 15 cartridges, documents, two cars, mobile phones, dr#g paraphernalia such as sodium bicarbonate and polythene wrappings were also recovered for further investigation.
While five of her staff that cook, cut, package and distribute the dr#gs were found in her house located at Favour Street, Otukutu, Effurun Warri, four of her associates were equally arrested at her dr#g bunks in other parts of the town during the raids by Strike Force officers of NDLEA supported by the military.
Bridget cooks coc@ine into Cr@ck Coc@ine for local distribution and consumption in dr#g joints. Some of the paraphernalia for making Cr@ck recovered from her house include: sodium bicarbonate, which is the main adulterant and recipe for making cr@ck coc@ine, as well as transparent nylon used in wrapping the finished product," the statement reads.