2023: Udom Emmanuel Promise to solve Nigeria's problem if elected
|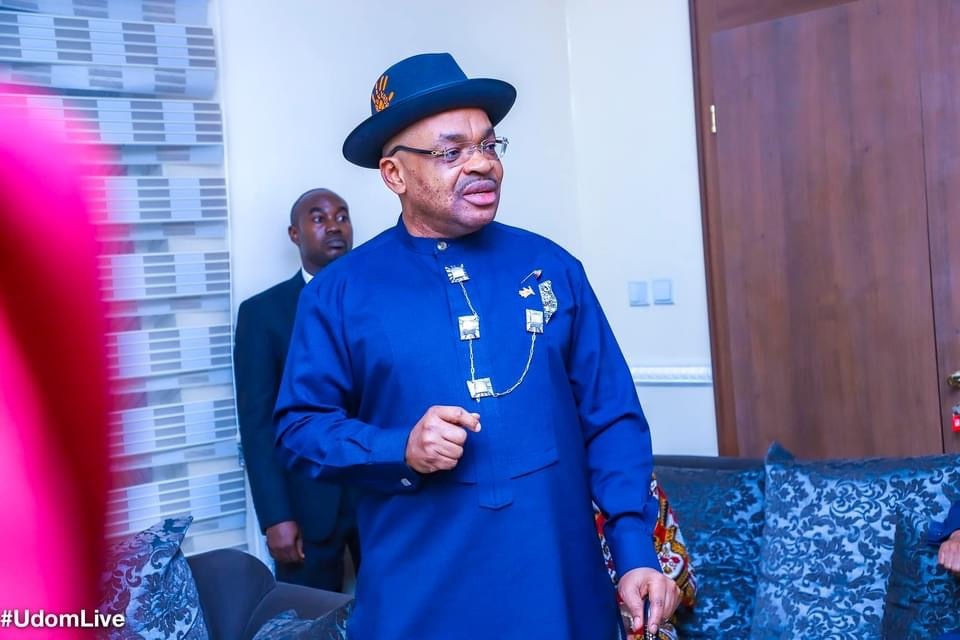 Akwa Ibom state Governor and PDP's presidential aspirant Governor Udom Emmanuel has promised to solve Nigeria's problem if elected as president.
Governor Udom Emmanuel said this while speaking with delegates of the Peoples Democratic Party (PDP) in Enugu last Wednesday
Udom Emmanuel said
"Whatsoever we have now as a people is all that we need, we have never been dependent on other people, we use what we have, to get what we need and I can assure you that what we need now is excellent policies, safe and secured environment and the good old days will come back again.
"In the area of infrastructure, check today, the state with one of the best interconnectivity and ring roads across the whole local government areas is Akwa Ibom State. We could do that not because we go to where money is shared, but because we go to where we can create money; which is our brians and we will deploy this to solve our problems.
"I want to prove the naysayers wrong and show that we have excellent leadership and with your support, we will make all these happen.
"Enugu State, here am I, send me, join other Nigerians, make Udom Emmanuel be the man to rescue, restore and bring back the prosperity and lost glory of this nation, I'm here to serve," he appealed to the delegates