UCHE OGAH BIOGRAPHY, AGE, EDUCATION, CAREER CONTROVERSIES, AND NET WORTH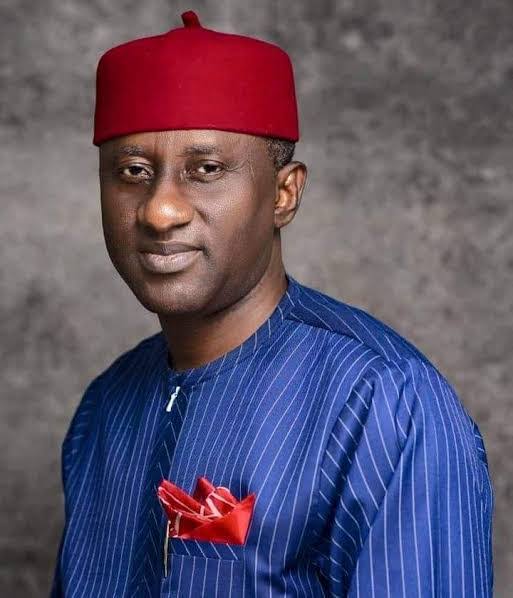 Uchechukwu Ogah is the current Nigerian Minister of State for Mines and Steel Development. An Oil Magnate, Entrepreneur, Investor, and Philanthropist, Dr. Uche Ogah, has formally declared his intention to contest for the governorship seat of Abia State. He is the governorship candidate of the All Progressive Congress, APC, in Abia State; Dr. Uche Ogah, Uchechukwu Ogah, was born on December 22, 1969, to Chief Wilson, a sanitary inspector, and retired railway staff and Ezinne Pauline Ogah in Abia State.
1. Uche Ogah Profile
2. Educational Background
3. Career
4. Controversies
5. Uche Ogah Instagram and Twitter Handle
6. Personal life
7. Uche Ogah Net Worth
UCHE OGAH PROFILE
| | |
| --- | --- |
| Name | Uche Ogah |
| Real Name | Uchechukwu Sampson Ogah |
| Date of Birth | December 22, 1969 |
| Age | 53 years (2023) |
| State of Origin | Abia State |
| Nationality | Nigerian |
| Religion | Christian |
| Tribe | Igbo |
| Occupation | Politician, Entrepreneur, Philanthropist and Investor |
| Political Party | All Progressive Congress(APC) |
| Wife | Ngozi Sabina Ogah |
| Net Worth | $5 Million |
| Copied from | contents101.com |
EDUCATIONAL BACKGROUND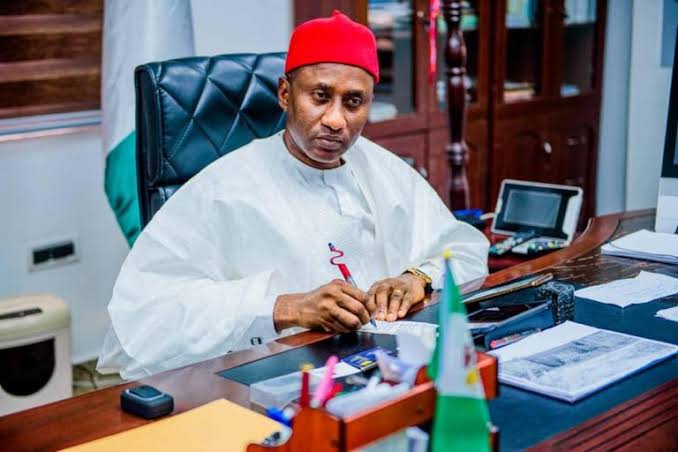 Uche attended secondary education at Ishiagu High School in Abia State. He proceeded to the Institute of Management and Technology in Enugu, where he obtained an Upper Credit at Ordinary National Diploma in 1992.
Three years later, he graduated with Distinction with Higher National Diploma (HND) Level in Accounting from the same institution. Ogah furthered his studies in 2005 when he earned a Postgraduate Degree from the University of Nigeria, Nsukka.
He also earned a Bachelor of Science in Banking and Finance from Ogun State University. In 2006, he obtained a Master's in Business Administration from the University of Lagos.
CAREER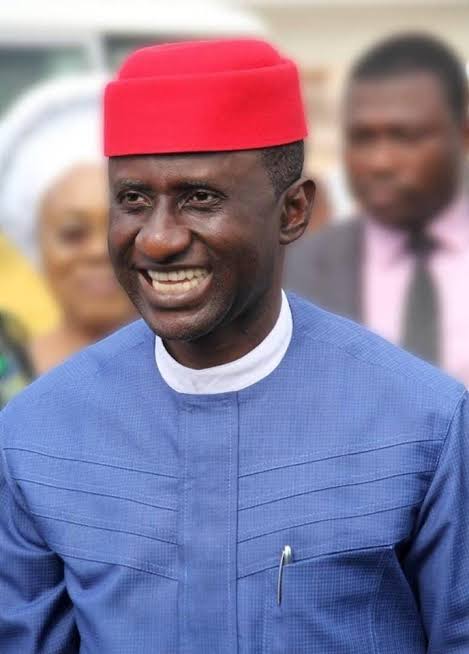 Uchechukwu Sampson Ogah started his career at the West African Examination Council, where he worked for three years from 1986 to 1989. He spent ten years in the banking sector. He started with his National Youth Service at NAL Bank PLC.
After that, he took up full employment at All States Trust Bank and spent about two years in the bank before joining Zenith Bank in 1997, where he rose to the position of Assistant General Manager before resigning in 2007.
Uche is the President of Masters Energy Group, a well-diversified Group with businesses spread across Oil & Gas, Banking, Construction, Security, Insurance, Gas, Aviation, Energy, Shipping, and Commodities. He has steered the affairs of his business empire from its humble beginning in 2005 to its present Olympian height.
The business has grown into an alliance with investments worth tens of billions of Naira In December 2011. Uche has set up different arms of his company in Abia State. They include Fertilizer Plants, Plastic Plants, and Lubricant Plants producing five product lines; Engine Oil, Grease, Hydraulic, Transmission Oil, Gear Oil, Noodles Plant, and Steel Plant, which makes pipe for offshore drilling and mechanized palm oil production plants. He has offices in Port Harcourt, Abuja, and Enugu and foreign lands such as the Benin Republic and Ghana.
The philanthropic disposition of Uche was taken to a higher level when he established a foundation in December 2011, the Uche Ogah Foundation, which is primarily for empowerment, poverty alleviation, and providing education and has empowered many in their various fields. He also instituted a chair at the Abia State University and is building a 5,000-capacity auditorium there. Ogah has contested for the seat of the governor of Abia state twice, first under the Peoples Democratic Party and the ruling All Progressives Congress.
Ogah was nominated for ministerial appointment by President Muhammadu Buhari on July 23, 2019, along with 42 other nominees. Uche Ogah was confirmed for the ministerial meeting by the Senate on July 30 and, on August 21, 2019, was confirmed and sworn in as the Minister of State for Mines and Steel Development. Presently he is the 2023 governorship candidate of the All Progressive Congress, APC, in Abia State. He has also received a lot of awards and nominations. Some are:
Officer of the Order of the Niger (OON) by the Federal Govt. of Nigeria
Honourary Doctorate Degree in Business Administration by Abia State University
Ambassador and Member of the Governing Council of the Nigeria-Turkey Chamber of Commerce and Industry
2013 Nigerian – American Chamber of Commerce Outstanding Entrepreneur by Nigerian – American Chamber of Commerce
Oke Oji Abia by Abia State Government
Pride of Abia by Hallmark Newspaper Ltd.
Ambassador of Peace, UN-POLAC
Effective Leadership Award by Global Youths Awareness & Devt. Initiative (GYADI)
Ikenga Award for Excellence on Entrepreneurship by Ikenga Award for Excellence Foundation
Entrepreneurship Promoter of the Year by Entrepreneurship Promotions Academy
Africa Peace Award by Global Achievers Media Ltd.
Anya Na Eche Ibe by Igbo Speaking Community in Lagos State
Distinguished Award for Excellence for Philanthropic and Developmental Projects by Salvage Africa
Igbo Icon Award by Nat. Assoc. of Igbo Students, LASU
Humanitarian Service Award by Rotaract District 9130 Nigeria
Episcopal Award for Faith Motivation by Bishop Isikwuato/Umunneochi, Anglican
Corporate Excellence Award for Accomplishments in Private Sector Devt by Institute of Mgt. & Tech. , Enugu, (Aba Chapter)
An Icon of Empowerment by National Association of Southern Nigeria Students
Diamond Father of the Year, 2012 by Catholic Men's Organisation, Masters Dei Cathedral Parish, Umuahia.
CONTROVERSIES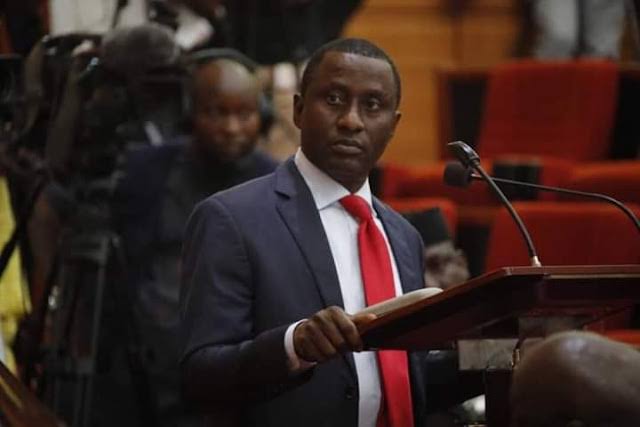 An Abia State Magistrate Court in Umuahia convicted Uche Ogah of forgery following a criminal complaint brought by the All Progressives Congress (APC).
The Abia State chapter of APC had dragged Ogah to court with a complaint that he did not participate in the governorship primary election of the party held on May 26, 2022, but went ahead and forged the party's direct preliminary election result sheet "with the intent that it may be acted on as genuine."
The Complainant stated that the forgery perpetrated by Ogah was prejudicial to the party and that its authentic governorship flag bearer of Abia State in person of the High. Chief Ikechi Emenike and thereby have committed an offense.
UCHE OGAH INSTAGRAM AND TWITTER HANDLE
He is on Instagram@:Doctorucheogah and Twitter@: UcheSampsonOgah
PERSONAL LIFE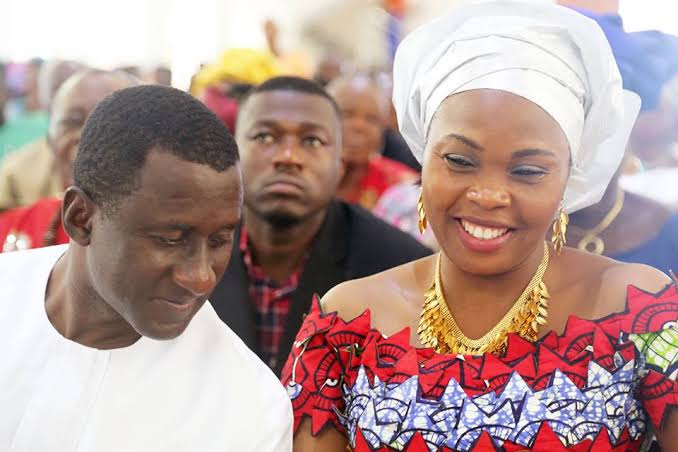 Ogah Uchechukwu Sampson was born to Chief Wilson, a sanitary inspector, retired railway staff, and Ezinne Pauline Ogah. Ogah hails from Onuaku Uturu, Isuikwuato, a local government area of Abia State, Nigeria. He is married to Mrs. Ngozi Sabina Ogah, a financial analyst, and they are blessed with children. They have homes in Rivers, Abia, Abuja, and Lagos states.
UCHE OGAH NET WORTH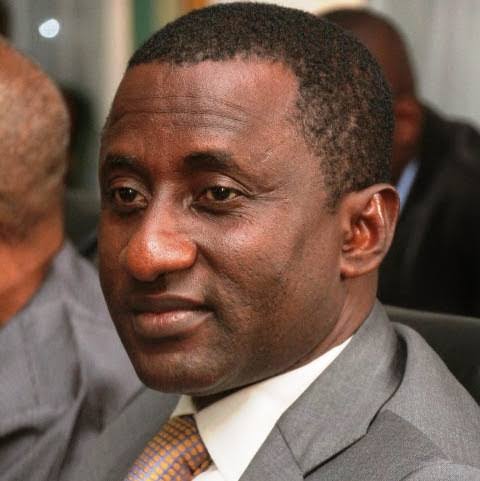 He is estimated to be worth over $5 Million.