Stonebwoy Biography, Education, Career, Music, Controversies, And Net Worth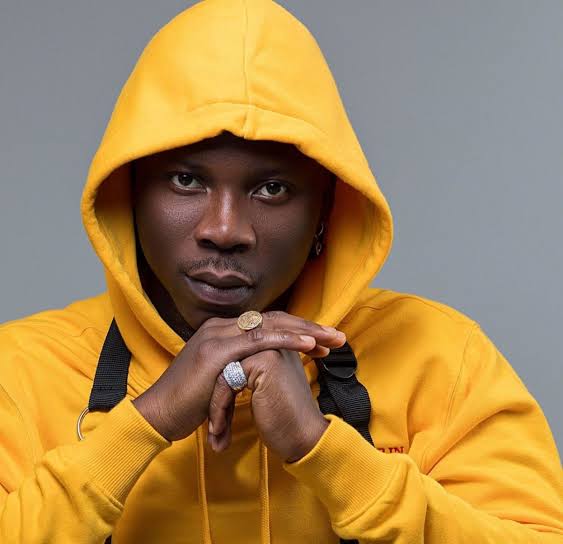 Stonebwoy is a Ghanaian Afropop / Reggae Musician, Philanthropist, and Songwriter. He normally raps in Jamaican Patois (Patwa or Patwah) and is considered a "multitalented artiste" due to the several musical styles he possesses. He has received many awards and nominations. He was born on 5 March 1988 in Ashaiman in Accra, and he is married to Louisa Ansong Satekla who is a dentist, they are blessed with two children.
1. Stonebwoy Profile
2. Educational Background
3. Career / Music
4. Controversies
5. Stonebwoy Social Media handles
6. Personal life
7. Stonebwoy Net Worth
Stonebwoy Profile
Name
Stonebwoy
Real Name
Livingstone Etse Satekla
Date of Birth
5 March 1988
Age
35 Years
State of Origin
Greater Accra
Tribe
Akan
Nationality
Ghanaian
Occupation
Musician, Businessman and Songwriter
Religion
Christian
Wife
Dr Louisa Ansong Satekla
Children
Catherine Jidula Satekla
L Janam Joachim Satekla
Net Worth
$7 million
Copied from
contents101.com
Educational Background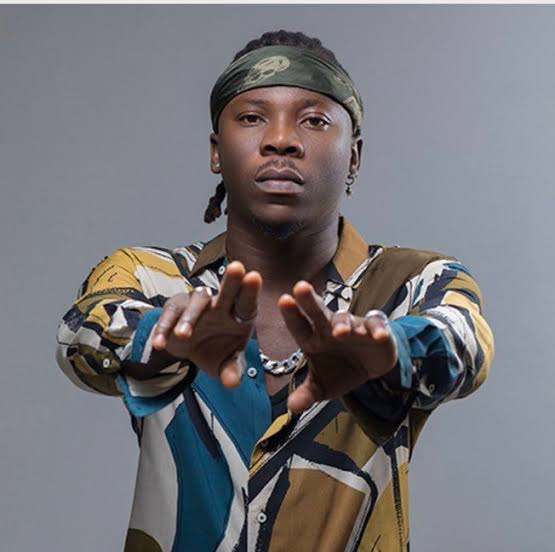 Stonebwoy started his basic and junior high school education at the Agyiri Nyarko School Complex in Ashaiman Jericho where he grew up, he then furthered to study at Methodist Day Secondary School where he obtained his high school certificate. In 2013 he continued his tertiary education at the University of Professional Studies, where he earned a degree in marketing.
Career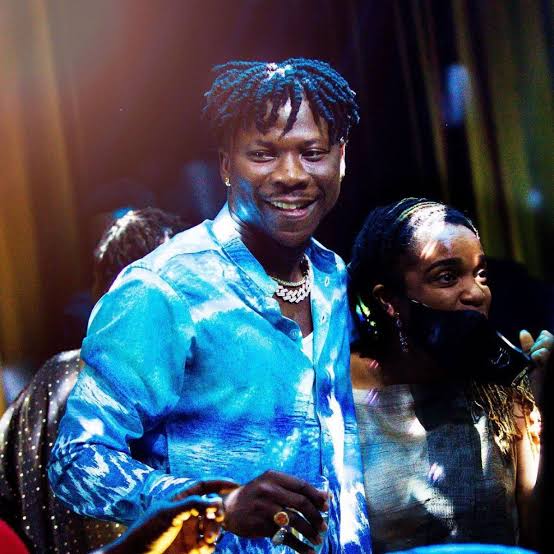 Livingstone Etse Satekla better known by his stage name Stonebwoy, is a Ghanaian Philanthropist, Afropop/ Reggae Musician, CEO, and Songwriter. He began making music in his early school days, when he realized his talents and abilities as a lyricist and scriptwriter at an early age, as far back as his fourth year in primary school.
He established the 'Livingstone Foundation' In January 2017 the foundation announced a sponsorship package for five students of the Tema Methodist Day Senior High School, his alma mater. As part of celebrations for Stonebwoy's 30th birthday, the foundation donated a sum of GH¢5,000 to the accident ward of the Korle-Bu Teaching Hospital in March 2018.
Stonebwoy has also opened the official BHIM merchandise shop in Ashaiman. Proceeds from the shop are used to fund activities of the Livingstone Foundation. In 2020, the Livingstone Foundation in collaboration with the BHIM Merchandise Shop gave out free sanitizers as part of efforts to combat the coronavirus spread in Ghana. He also donated sanitizers and other items to the Police Department in Ashaiman to aid them in discharging their duties during the coronavirus pandemic in Ghana.
Due to the various musical styles, he possesses, in 2015, he received many awards and nominations ranging from "Artist of the Year" to "Album of the Year". His sophomore album, Necessary Evil, was the recipient of 3 Ghana Music Awards from 6 nominations. He was listed as part of the 2019 50 (fifty) young CEOs, by YCEO and Avance media. He is the CEO of Burniton Music Group. His latest song is Gidigba (firm). Some of his songs are:
People Dey • More Gyal • Problem • Guy Guy • Last Station • Sick Inna Head • Sapashini • By Grace • We made it • My Name • Falling Again • Enkulenu • Hero • Any Day • Loyalty • Tomorrow • Shuga • Top Skanka • Dirty Enemies • Ololo Tuff Seed • Black People • Big Boss Big Boss • Wame • What a place • Take me away • African Party • Sobolo • Good morning • Nominate • Le Gba Gbe • Journey • Everlasting • Understand • Bow Down • Nkuto • Motion • Critical • Only Love • Strength and Hope • Blaze Dem • African idol • Putuu • Black Madonna.
Controversies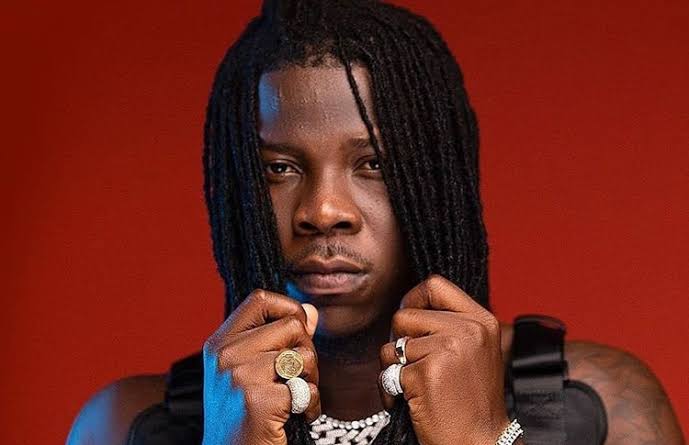 On the evening of 18 May 2019, during the 20th edition of Vodafone Ghana Music Awards, a confrontation broke out between the followers of Stonebwoy and his music rival Shatta Wale, this led to Stonebwoy pulling out a gun on stage.
They were both arrested and detained the following morning after which they appeared in court where they pleaded not guilty to both their respective charges and were granted bail of GH¢50,000 each.
They were stripped of the awards they picked up that night and were indefinitely banned from the program by Charterhouse, the organizers. They later made peace on the 30th day of the very same month. And their ban from the Awards show was lifted in the 2022 edition of the show.
Stonebwoy Social Media Handles
Instagram and Twitter: @stonebwoy
Personal Life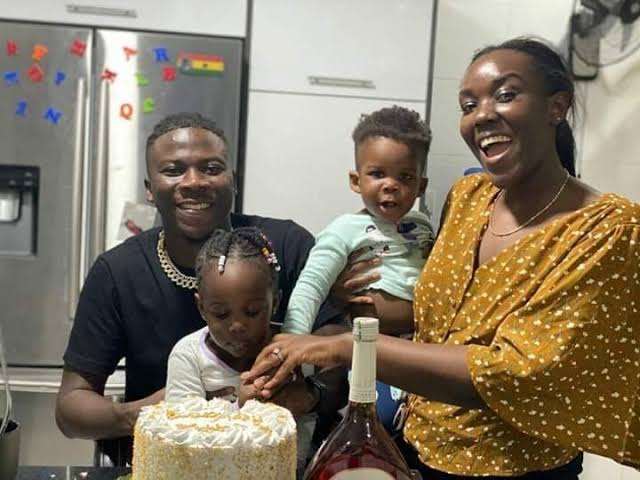 Livingstone Etse Satekla was born in Ashaiman in the Greater Accra region of Ghana, to Mr. and Mrs. Satekla and as the fourth child in a family of seven siblings on the 5th March 1988.
He loves flaunting his family, his father turned 74 years old on May 6, 2020. However, he lost his mother, Catherine Satekla on July 29, 2015, at the 37 Military Hospital in Accra after being admitted to the hospital for a short period.
He married his long-time girlfriend Dr. Louisa Ansong in 2017, who graduated as a Dentist in 2016 from Kwame Nkrumah University of Science and Technology, and was the overall best student in the department, bagging 6 out of the 9 awards available. They are blessed with two kids, a girl, and a boy.
Stonebwoy Net Worth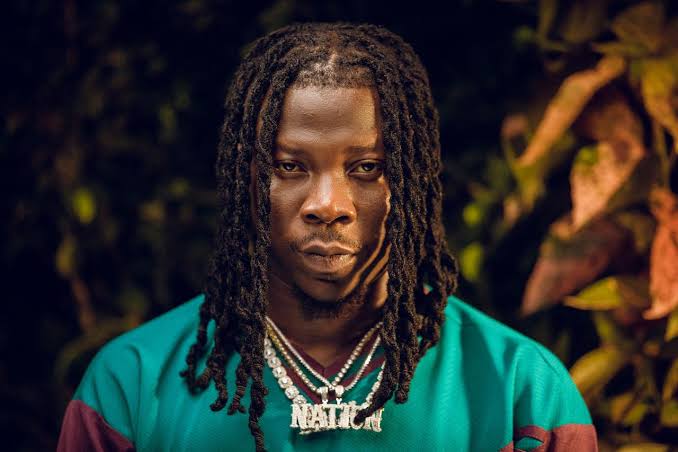 His Net Worth keeps increasing and is estimated to be around $7 million.