5 Best ISP Companies In Nigeria
|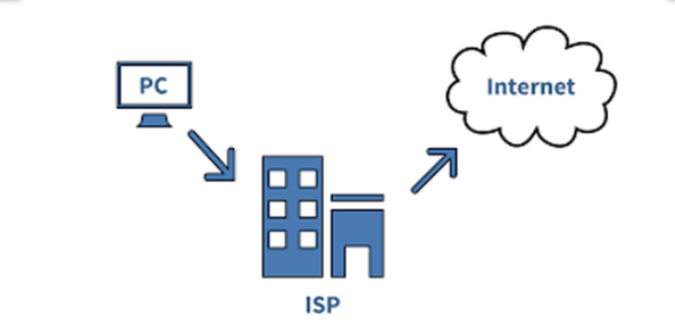 The internet has really become a very important aspect of our lives , Just a few minutes of poor internet connectivity can not just leave us frustrated but it can also lead to loss of millions of Naria by organisations which make use of the internet for their daily operations.
This perfectly explains why it is very necessary to make use of the right internet service provider which is very important. Here is the list of the top 5 ISPs in the country based on their reliability and speed of their internet service:
1. Suburban West Africa :
This internet service provider company is located in wuse 2, Abuja. It is a leading provider of internet and cloud services in both Nigeria and West Africa. Suburban was established in 1999 and is owned by the Veteran entrepreneur ,Bruce Ayonote and this ISP has rapidly grown to the top of the ISP sector in the last 18 years.
2. Swift Networks Limited:
Swift is one of the pioneer internet service providers in the country which was established in the year 2002.They hold the exclusive wireless spectrum license from the Nigerian Communication Commission and they are known to offer the best services which are quite cost effective and is extremely reliable. Some of the services includes; broadband internet access, web and email hosting, collocation services and many others.
3. Smile Nigeria:
This is another top notch internet service provider in the country. Recently began their operations in the country just a few years ago but they have proven to be among the best in internet service provider. Simle launched it's 4LITE service in Nigeria in 2014 and their service is currently available in 8 cities. Smile is known for their fast and reliable internet service as well as their superclear voice service.
4. Spectranet:
This company Was the first internet service provider in the country to provide 4LITE internet service. This company is currently available in four major cities of Nigeria namely Lagos, Abuja, Porthartcourt and Ibadan. The company was licensed in 2009 by the Nigerian Communication Commission and they have improved their services over the years to provide smart connectivity and affordable 24/7 high speed internet. Spectranet company is made up of Veterans in business management and the ICT space. Currently headed by it's CEO, Dave Venn, a brilliant business executive with over 30 years experiences in the telecommunication industry.
5 Globacom:
Globacom, popularly known as GLO which was founded by Mike Adenuga. The company has grown from it's humble beginnings to what it is today when they started operations in 2003, achieving several amazing feats so far.
Globacom Was The first single company to build a high capacity submarine fibre-optic cable popularly known as GLO-1.They were also the first owned Nigerian ISP to have extended their customer base across other countries in Africa. Their head office is located in Victoria island, Lagos and currently have a subscriber base of over 34 million subscribers.
Other top ISP companies in Nigeria includes;
• Galaxy Backbone
• MTN, Netcom Africa
• ipNX
• Mainone and a host of others .