How to Check WAEC Result 2019
|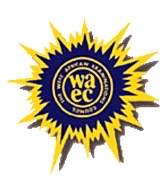 On Friday, the 26th of July 2019, the West African Examination Council released the May/June 2019 results. The waec's head of Nigeria National office, Mr Olu Adenipekun disclosed that the results of 1,468, 071 candidates ,representing 92.32 per cent of candidate that sat for the examination were fully processed; while 122,102 representing 7.68 per cent of candidates that sat for the examination had a few of their subjects still being processed.
The council has also said that candidates who have no issues with council can now be able to access and check their results online, using the result checker pin on their smart identity cards used during the period of the examination.
You should also know that you can check your waec result either via online
Check WAEC result online
• Visit their official website@ www.waecdirect.org and enter your 10- digit WAEC Examination number ( The 10- digit number represents the following; the first 7 number is your centre number while the last 3 number is your candidate/ serial number e.g 4123456789)
• Enter the 4 digits of your examination year e.g 2003
• Select the type of examination
• Enter the e-pin voucher nmber
• Enter the personal identification number (PIN) on your e-pin
• Click submit and wait for the results window to load.
Check WAEC result via SMS
• To check your waec 2019 result through SMS , you will need to purchase the WAEC Direct Scratch Card and do the following;
Send an SMS in the format; WAEC *Exam Number*PIN*Exam Year to the shortcode 32327
NB: There should be no spacing at all in the SMS format. Wait for your result to be delivered to your phone via SMS
In any case you have issues accessing your results, kindly send an email to customer support @vatebra.com or use the telephone number 01-9049320.