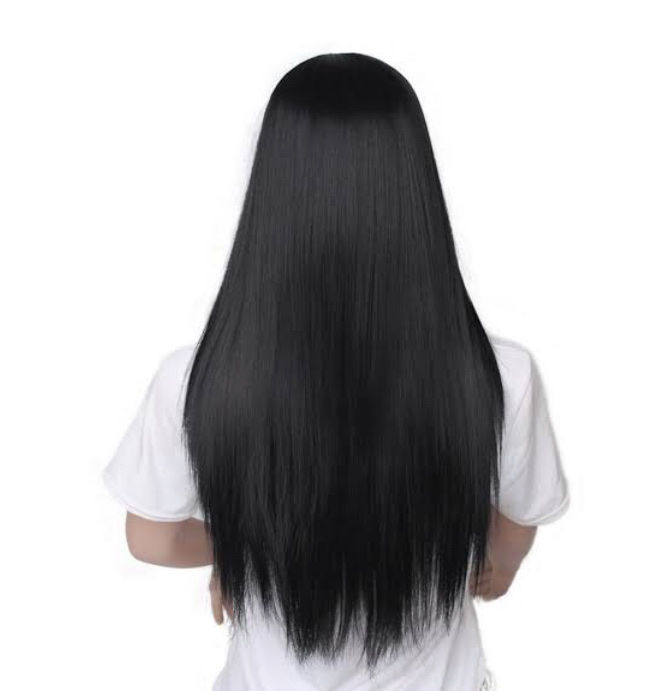 When you see a lady with natural long hairs what first comes to your mind. While some are born with long hair, others follow a day to day routine to grow their hair.
In this article I will be listing 10 routines that one can practice in other to grow natural long hairs.
1. Get frequent trims
It may seem out of place but if one wants long hairs that is actually healthy, then one needs to get regular trims. While having your hair trimed does not make your hair grow faster, they help get rid of split ends that break one's hair, according to hair stylist Micheal duenas. Therefore eliminating these breakages gives ones hair the appearance of growing faster, after all a split end that breaks can lead to one losing hair length. Not to mention the volume of the hair and also smoothness.
2. Resist the urge to go blonde
As beautiful and classic one can look when changing hair from a darker shade to blonde it can also stand between you and your possible longest hair. When the cuticle of the hair is damaged from bleach, one can have more breakage or split ends. Explained by senior colorist Elizabeth hiserodt at Cutler salon in New York City. The fewer Chemical treatment the better ones hair will grow.
3. Distribute your hair natural oil
Going to night rest when tired without brushing your hair may seem tempting but giving your hair a few quick brush can be great for its health. Starting at the scalp, use a boar bristle brush to evenly distribute your scalp oil into your hair so it stays naturally moisturized this is recommended by senior colorist Meri Kate O'Connor of Eva scrivo salon.
4. Eat right foods
Eating right food not only the product one applies on the hair determines the length and the strength of the hair. To promote hair growth one also needs to feed the hair from inside according to NYC based dermatologist Francesca Fusco. Increasing your protein diets like fish, beans, nuts and whole grains also helps. Women who do not get enough protein often experience more shedding of their hairs as well as protein, vitamins A, C and E also minerals like zinc and iron helps, omega-3-fatty acids can contribute to healthier hair.
5. Avoid excessively using heat styling tools.
One has to avoid over styling of the hair warns Ken paves a celebrity hair stylist if one must heat, it is advisable to decrease the temperature and useless protectant.
6. Finish your shower with cool rinse
Inasmuch as a super steamy shower is very good for your skin, it has a rough effect on the hair. It is advisable to turn the water temperature down when cleansing the hair and rinse with cool water to help seal the cuticle and strengthen the hair.
7. Carefully brush your wet hair
When the hair is wet it is susceptible to breakage but if one must brush after shower, one should use a brush that will go easy on the strands using a tangle teezeror wet brush is key according to Kennaland salon stylish Davey pertain in Brooklyn. The technique involves start gently brushing from the ends and gradually work your way up. Don't just brush the top layer also brush the hair underneath.
8. Start using minoxidil
Women rogainelike April franzino, good housekeeping beauty director etc has an active ingredient minoxidil which is FDA approved and has been proven to stop hair loss and promote hair regrowth with continued use according to the instruction of the package.
9. Pay attention to your skin
Dean recommends when using a formular it sis necessary to take a closer look to what the formular is doing to your skin generally what it is doing to your hair. Treat your hair the same way you would treat your skin. If your hair follicles are clogged and congested there is no way it can grow efficiently.
10. Sleep on silk pillow case
One having a better hair in your sleep is still possible all you need is to switch your pillow case to silk. Silk is easier on the hair, it helps to avoid tangles according to a physician in dermatology Jesleen Ahluwalia from spring street dermatology in New York. The less breakage your hair experience the longer your hair will be.