Xenophobia in South Africa
|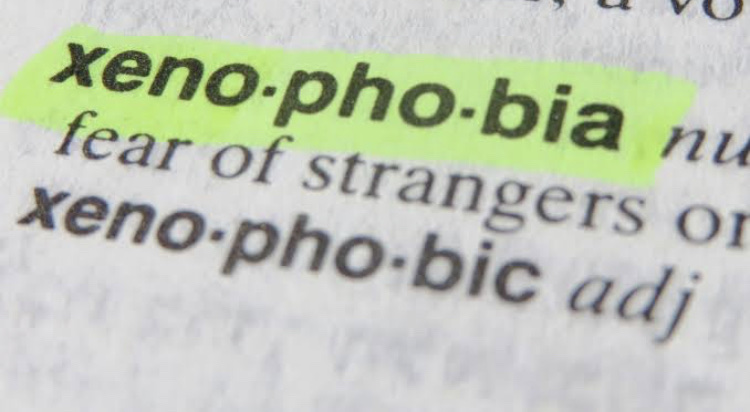 Xenophobia is a fear for strangers. Xenophobia is associated with hatred or prejudice against people from other countries. Xenophobia is often times as a result of fear by an inward group against an outward group and manifest itself in suspicion of the activities of others, and a desire to eliminate their presence to secure a presumed purity and may relate to a fear of losing national, ethnic or racial identity.
Xenophobia can also be exhibited in the form of an "uncritical exaltation of another culture" in which a culture is ascribed "an unreal, stereotyped and exotic quality".
Over the years, xenophobia attacks have been prevalent in South Africa against foreigners. An act which have been criticized by many including African leaders. In an outburst of Xenophobic attack, lives and properties worth billions are destroyed.
According to a research by Pew Research showed that about 62% of South Africans see immigrant as a burden on society by taking jobs and social benefits and that 61% of South Africans thought that immigrants were more responsible for crime than other groups.
However, between 2010-2017 immigrant community in South Africa increased from 2 million to 4 million despite Xenophobic attacks in South Africa.
History of Xenophobia in South Africa
In 1994, immigrants from elsewhere faced discrimination and violence. It could be described as the first xenophobic attack was experienced in South Africa. After majority rule in 1994, contrary to expectations, the incidence of xenophobia increased. Between 2000 and 2008 over 67 people where killed in a Xenophobic attack. In May 2008, series of Xenophobic attack left 62 people dead though 21 were South Africans. In 2015, a nationwide spike of Xenophobic attack prompted foreign government to begin repatriating its citizens. There have been series of Xenophobic attacks from 2015 till date.
In September 2019, a riot sprouted a Xenophobic attack on foreigners in South Africa. These attack has left scores dead and properties worth millions destroyed.
Causes of Xenophobic attacks in South Africa
1. According to the data gathered, most attacks occur in townships and areas surrounding hostels, where foreigners are blamed for social problems such as unemployment and crime.
2. Misinformation by media outlets was said to have played a vital role in the 2016 Xenophobic attack
3. Interactive factor related to the level of exposure inhabitants have to strangers
4. Cultural factor which includes identity and nationalism
Effects of Xenophobia
Xenophobia breeds a hostile atmosphere and distrust in the society resulting to a decline in the number of migrants in the society
Xenophobia has derogatory effects on the economy. Xenophobia has

negative impact on the economy, that will be deprived of the influx of talent and resources

.

Xenophobia hinders growth and development:

there will be no introduction of new ideologies, innovations, and thought processes. It will also have long-term effects on the tourists as well, who will be advised against and also prefer not to visit such a volatile region.