Top Five Oil Producing States In Nigeria
|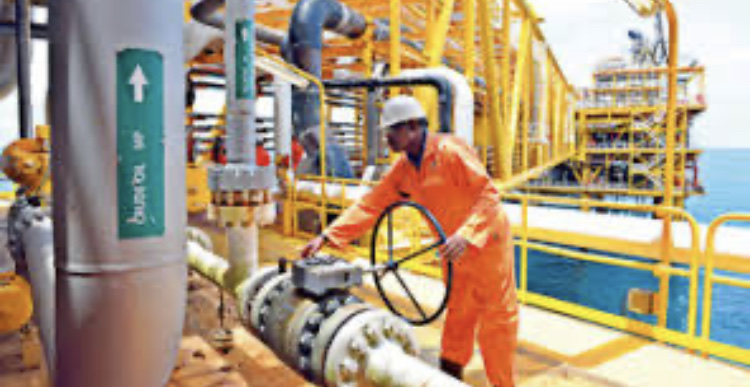 Nigeria is a country in West Africa. It is bordered in the north by Niger, in the northeast by Chad, Cameroon in the southeast and in the west by Benin. Nigeria is a country with 36 states and a Federal Capital Territory. The capital of the country is Abuja. For some years now, the country's main source of revenue had come from oil exportation.
Nigeria produces about 2.5 million barrels of crude oil daily making it the largest producer of oil in Africa and 6th largest producer in the world. However this is produced by few states in the country located at the Niger Delta region of the country.. These are mostly the South South states. As at 2018, here are the top five oil producing states in Nigeria.
1. Akwa- Ibom:
This is the largest oil producing state in Nigeria. It is bordered by Abia State, Rivers State and Cross River State. The state also shares boundary with the Atlantic Ocean. Akwa Ibom accounts for about 31.4% of the total oil produced daily. Apart from being an oil producing state, other natural resources such as coal, clay, limestone, silver nitrate, salt and glass sand are found in the state. The capital of Akwa Ibom, Uyo, is said to be one of the most beautiful cities in Nigeria and attracts a lot of tourists yearly.
2. Delta:
This is the second largest oil producing state in Nigeria producing about 21.56% . There is a refinery and a petrochemical plant in Warri which is regarded as the heartbeat of the state.Delta state shares boundary with other states like Edo, Anambra, Ondo, and Imo states. Apart from the oil produced, the state also have rubber, timber, fine sand and clay.
3. Rivers:
The once largest oil producing state in Nigeria now ranks 3rd place. However Rivers State refines more crude oil than any other state in the country producing about 21.43% of the total oil produced in the country. The country is also rich in aquatic resources.
4. Bayelsa:
Bayelsa is the fourth largest oil producing state in Nigeria being the source of about 18.07% of oil in Nigeria. One interesting thing about this state is that, crude oil was first discovered here in a village called Oloibiri in 1959. Also, like the Rivers State, Bayelsa is blessed with aquatic resources.
5. Ondo:
This is the 5th oil producing state in the country accounting for about 3.74% of oil produced in the country. It is important to note that every other state mentioned above are South South states in the country. Ondo however is the only South Western state in this ranking. Apart from oil, Ondo state is also blessed with bitumen and tar sands.