Charles Rogers Biography, Age, Career, Death
|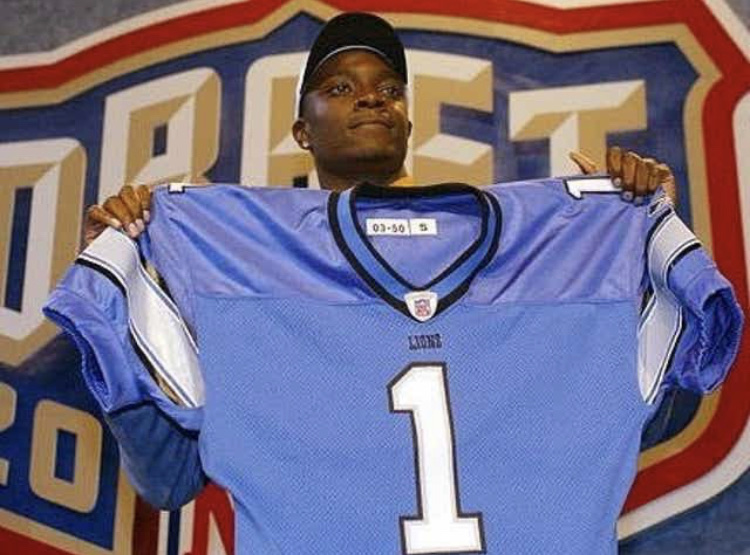 Charles Rogers is a professional American football player. Charles Roger featured in the National Football League for three seasons where he played as a wide receiver. He was a former Michigan University and Detroit Lions player.
Charles Rogers Early life and Career
Charles Rogers was born on 23rd May 1981 in Saginaw, Michigan United States. He graduated from the Saginaw high school where he played basket ball and track for the Saginaw Trojans.
While in Michigan University, Charles Rogers played for the Spartans from the year 2000-2002. While playing for the Spartans, Rogers broke numerous record. Till date he holds the record of most touchdowns in a career with 27 and most receiving yards in a single game with 270. He was recognized as the Unanimous All American
Rogers had a quite trilling career in football playing for the Lions but a clavicle injury while he was practicing a speed drill in 2003 with Dre Bly. In 2004 Rogers suffered another broken clavicle injury. The Clavicle injury in 2004 was devastating for Rogers that he was allowed to go home.
In 2005, Rogers was suspended by the NFL from four games for violating NFL substance abuse policy. The lions aggrieved by the suspension demanded Rogers returns $10 million of the $14.2 millions Lions gave him as bonuses saying the substance abuse violated a clause in his contract. After his suspension, He played only nine games but was declared inactive in four games.
In 2006,Rogers was released by the Lions. He worked out thereafter for the Miami Dolphins, New England Patriots, and Tampa Bay Buccaneers in 2006, but was not signed due to his 40-yard dash times of 4.8 seconds, a decline from his regular recorded times of 4.4 seconds.
In 2008, Rogers was told to pay $8.5 million of his signing bonuses to the Lions but Rogers failed to pay. This prompted the Lions to file a Law suit against Rogers. In 2010, A US Federal Judge Julian A. Cook ordered that Rogers should pay $6.1 million of his signing bonuses to the Lions.
Charles Rogers Controversies
In September 2008, Rogers was arrested and charged to court for assaulting his girlfriend Naija Washington. The charge was later dropped.
In December 2008, Rogers was sentenced to attend sobriety court or face jail time after violating his probation. In March 2009, he was jailed for violating his probation. In 2009 , Rogers was arrested in Michigan for driving under the influence of alcohol. In 2010, he was rearrested after passing out from drinking at a restaurant, which was a violation of a sobriety court order; he was sentenced to 93 days in jail two days later.
Charles Rogers family
Charles Rogers has Eight Children from four different women. Two out of his eight children were born before he graduated from high school.
Charles Rogers Death
Charles Rogers died of Liver failure on 11th November,2019 in Fort Myers, Florida at the age of 38