Top 5 Spiciest food in Nigeria
|
Nigeria is a country with a lot of delicacies. Spicy foods is not left out in the Nigerian diets. This is because Nigerians love pepper in their food. A particular tribe in Nigeria is often times mocked for adding excess pepper in their food. The most popular peppers in Nigeria are tatashe (bell peppers), ata rodo (red, yellow or green scotch bonnets) and shombo (chili pepper). Here is a rundown of some of some of Nigeria's favorite "peppery" dishes
1. Suya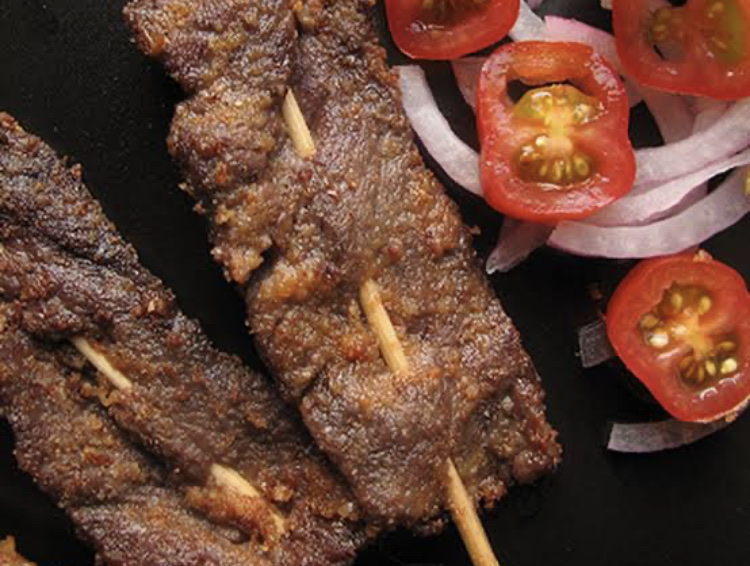 Suya is said to have originated from the northern part of Nigeria. It is a thin sliced and skewered meat coated Yaji (dry rub made primarily of traditional peanut cookies) and then barbequed. Suya is not limited to beef but to chicken, pork or mutton. Suya is one of the most loved spicey food in Nigeria often taken with drinks.
2. Pepper Soup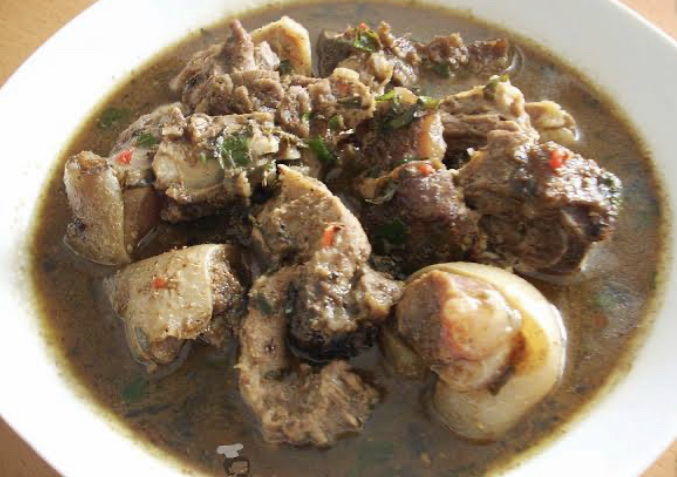 Just like the name sounds, you wouldn't need anyone to tell you that pepper soup is peppery. Pepper soup could be done with any meat even fish and seafood. It is basically a soup with lots of meat in it. Pepper soup is one of the most loved spices food eaten by Nigerians.
3. Kilishi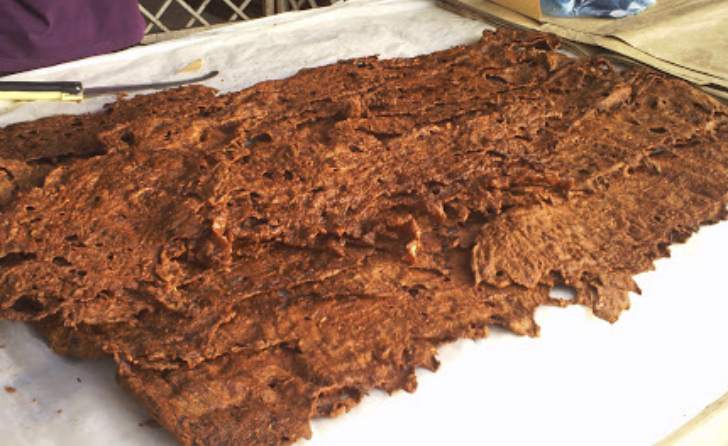 Kilishi originated from the northern part of Nigeria. In the early days most people who travelled to the north were told to bring kilishi while coming back but this days you can get kilishi in supermarkets neatly packed in paper bags. Kilishi is a thinly cut meat dried and coated with groundnut paste and pepper.
4. Asun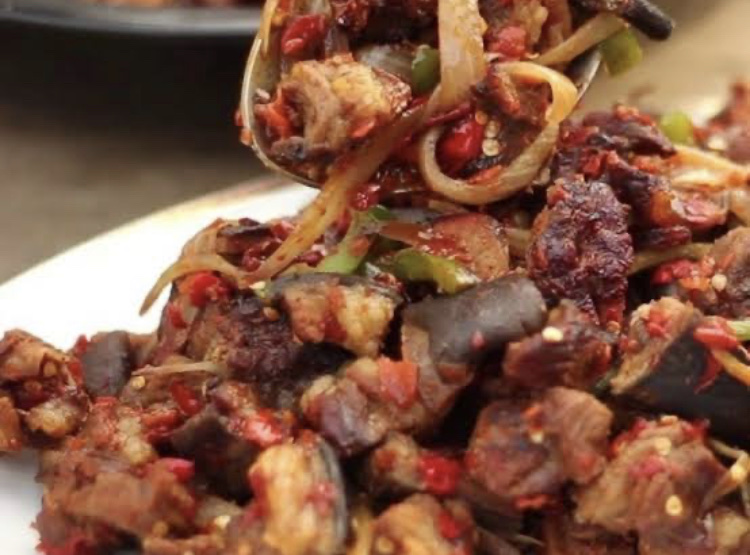 Asun is predominant in the South Western part of Nigeria. It is often times prepared with goat meat. Asun is smoked goat meat prepared with pepper, onions and other seasoning. what makes asun, asun, is the ata rodo as in the scotch bonnet pepper.
5. Ata din din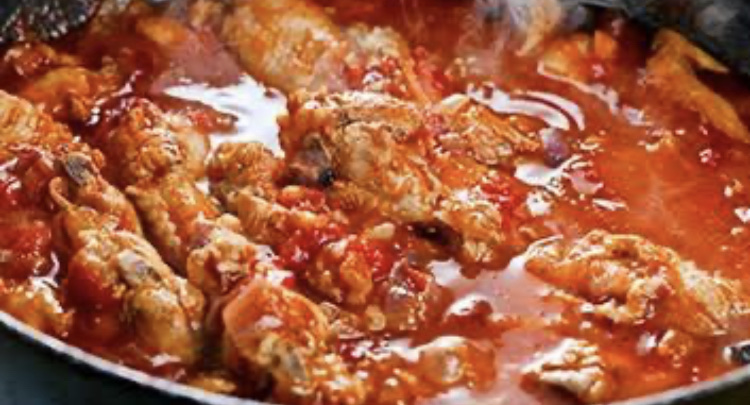 Ata din din means fried pepper. Ata din din is a delicious sauce made with pepper( tatashi, ata rodo or shombo). Salt and some seasoning. The mixture is fried dry to give a very versatile sauce that can be used as a dipping sauce, a sauce for meats and as a base for a number of stews and sauces.