Femi Otedola: Biography, Businesses and Net Worth
|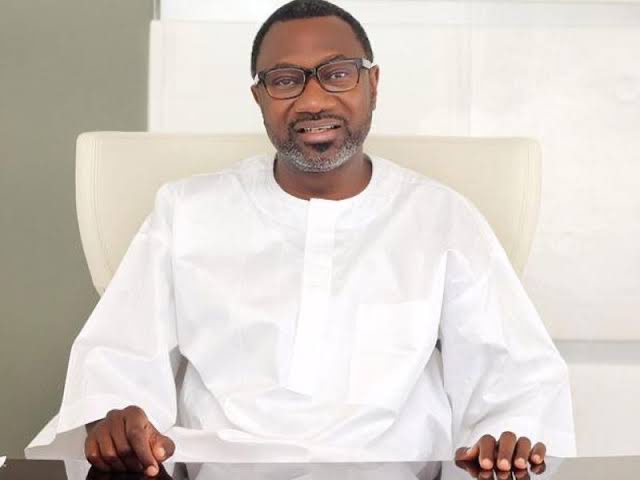 In this article, I will be unveiling about the life and networth of the popular Femi Otedola.
Who is Otedola
Femi Otedola popularly known as the Nigerian energy mogul is a Nigerian businessman, philanthropist, entrepreneur and the former chairman of Forte oil PlC( an importer of fuel products).  Femi Otedola was born in Ibadan, Oyo State, Nigeria, his hometown on the 4th of November, 1962.
Career and Occupation
Femi Otedola as a young child wanted to become a reverend father but his business instrinct started quite early. He began his journey to the world of business around the age of six when started his First business FEMCO as a nail polisher at his parent's house.
Zenon Petroleum and Gas
In 2003, Otedola was able to secure some finance he used to set up Zenon Petroleum and Gas Ltd, a petroleum products marketing and distribution company, having discovered an opportunity in the fuel retail market.
As the founder and owner of Zenon, he made a lot of investments in billions of Naria that resulted to acquirement of lots of profits.
By 2005,his company zenon had already become a major manufacturers in the country including Dangote Group, Cadbury, Coca-Cola, Nigerian breweries etc. The Zenon company is also one of the largest shareholder in a number of Nigerian Banks such as Zenith Bank and UBA, it is an important player in the kerosene market.
African petroleum & Forte
In 2007, Femi Otedola was appointed the chairman and Chief executive of African petroleum through the acquisition of a controlling stake in the business. His entry into the company rose it's share price sharphly and increasing the market capitalization from #36 billion to #217 billion within a space of six months.
In 2010, The African petroleum re-branded and changed it's name to Forte oil PlC. The company was restructured  and focused mainly on technology and improved corporate governance. Recently this year 2019,femi otedola sold forte oil Plc and announced plans to change focus from oil to power with his company, Geregu power Plc.
Otedola's investments, ventures and Positions
Femi Otedola owns and manages the following businesses and companies; centreforce Ltd , Swift Insurance, Seaforce shipping company Ltd, Fo properties Ltd. He is also a real estate investor, director and chairman of many Nigerian multi-million companies.
Femi Otedola is also a philanthropist who have donated millions and billions into different cause to help the lives and future of people in Nigeria .
Otedola's Net Worth
In March 2019,Otedola became the second Nigerian after Aliko Dangote to appear on the Forbes list of dollar-denominated billionaires with an estimated net worth of $1.2 billion. As of 2019, his Networrh is estimated to worth US$300 Million making him one of Nigeria richest man across the globe.
Personal Life
Femi Otedola is currently married to his wife, Nana Otedola. The marriage is blessed with Four lovely Children;
Femi Otedola's children are Tolani Otedola whose mother is Olayinka Odukoya, DJ Cuppy, Temi Otedola and a son Fewa Otedola. 
Not much is known about Fewa Otedola aside the fact that he is autistic. He is the only son of the billionaire businessman Femi Otedola
Otedola has homework in Lagos, Abuja, Dubai, London and New York City.