Biography of Allen Onyema, Businesses,Net Worth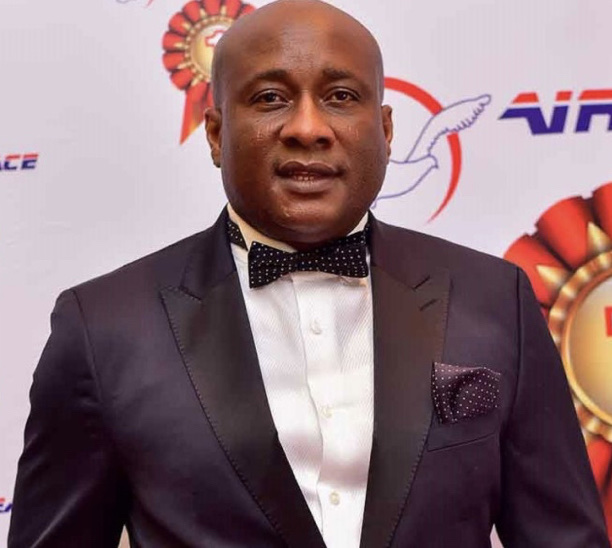 Allen Ifechukwu Onyema was born in 1964 in Benin City, Edo State. He is a Nigerian Lawyer, businessman, entrepreneur and philanthropist. Though he hailed from Ihiala, Anambra state, Allen Onyema spent most of his childhood in Benin and Warri.
Educational Background
Allen Onyema attended his primary education in Warri where he obtained his first school leaving certificate. He then proceeded to St. Anthony's Secondary school, Azia, Urhobo College, Effurun and Government College, Ugheli for his secondary education.
In 1987, Allen Onyema graduated from the University of Ibadan where he studied law. He then attended the Nigerian Law school and was called to Bar in 1989.
Allen Onyema's Career
Allen Onyema chose to work as a Lawyer rather than for shell as proposed by his mother and uncle. In 1990, he moved to Lagos. Allen Onyema struggles to make ends meet while hoping to work for a law firm. He met Chief Vincent Amobi Nwizugbo who offered him a job to work in his firm. After Allen Onyema won his first case, he was placed on a N500 monthly salary. In 1992 he was made the Head of the Chamber.
Allen Onyema businesses
Allen Onyema ventured into real estate business. He later resigned from Nwizugbo company to open his own law firm Onyema & Co. He also established other businesses; Allen Onyema & Company, a property company; and Continental Business Links Ltd, an importation outfit.
In 2013, out of what Allen Onyema described as an interest to create job for Nigerians founded Air Peace, a private Nigerian Airline. Air Peace today provide air transport services in major cities in Nigeria as well as international in countries like Senegal, Sierra Leone, Liberia, Ghana, United Arab Emirates, India, China, USA and Gambia.
Allen Onyema as a Philanthropist
Allen Onyema is also popular for providing aides to the needy. His interest in peace in Nigeria prompted him to establish 1st Nigeria forever with the support of the Nigerian government in 2005. The project which was done to promote broad nationalism as against ethnic nationalism became successful.
He supported Nigerian government to put an end to the Niger Delta militancy in The South South region
In September 2019, Allen Onyema evacuated Nigerians willing to return to Nigeria from South Africa during a xenophobic attack.
Awards and Recognition
Allen Onyema has shown commitment to a better life for a common Nigerian and thus have been recognized and awarded on several occasions;
In 2006, Africa Leadership Merit Award, Africa International News Magazine,
In 2007, he won the Hope for Humanity Award,

Rotary Club
In 2007, Martin Luther King Global Award

for Pioneering Non-violence Education in West Africa
In 2007, Hosting Rights for Global Conference

on Nonviolence and Peace
In 2019, Investiture as an Ambassador of Change, Non-governmental Organisation, Centre of Change
In 2019, For demonstration of compassion and meeting a need, L&M Leader of the Month Award
Personal life and family
Allen Onyema got married to Alice Ejembi in 1993 and their union is blessed with four children, a girl and three boys.
Allen Onyema's Net Worth
Allen Onyema is estimated to worth $500million. Though his company Air Peace is said to worth over $500million.
Air Peace CEO Allen Onyema bank fraud and money laundering
On November 19th, 2019, Allen Onyema alongside international airline's Chief of Administration and Finance, Ejiroghene Eghagha, was indicted by the United States Attorney's Office for alleged $20million bank fraud and money laundering.
According to a statement by the U.S. Attorney Byung J. "BJay" Pak, said Allen Onyema falsified documents you commit the alleged crime.
The statement read
Onyema, a Nigerian citizen and businessman, is the founder and Chairman of several organizations that purport to promote peace across Nigeria, including the Foundation for Ethnic Harmony, International Center for Non-Violence and Peace Development, and All-Time Peace Media Communications Limited.
Beginning in 2010, Onyema began travelling frequently to Atlanta, where he opened several personal and business bank accounts. Between 2010 and 2018, over $44.9 million was allegedly transferred into his Atlanta-based accounts from foreign sources.
Onyema is also the CEO and Chairman of Nigerian airline Air Peace, which he founded in 2013.
In years following the founding of Air Peace, he traveled to the United States and purchased multiple airplanes for the airline. However, over $3 million of the funds used to purchase the aircraft allegedly came from bank accounts for Foundation for Ethnic Harmony, International Center for Non-Violence and Peace Development, All-Time Peace Media Communications Limited, and Every Child Limited.
Beginning in approximately May 2016, Onyema, together with Eghagha, allegedly used a series of export letters of credit to cause banks to transfer more than $20 million into Atlanta-based bank accounts controlled by Onyema.
The letters of credit were purportedly to fund the purchase of five separate Boeing 737 passenger planes by Air Peace. The letters were supported by documents such as purchase agreements, bills of sale, and appraisals proving that Air Peace was purchasing the aircraft from Springfield Aviation Company LLC, a business registered in Georgia.
However, the supporting documents were fake — Springfield Aviation Company LLC, which is owned by Onyema and managed by a person with no connection to the aviation business, never owned the aircraft, and the company that allegedly drafted the appraisals did not exist.
Eghagha allegedly participated in this scheme as well, directing the Springfield Aviation manager to sign and send false documents to banks and even using the manager's identity to further the fraud.
After Onyema received the money in the United States, he allegedly laundered over $16 million of the proceeds of the fraud by transferring it to other accounts.
Allen Ifechukwu Athan Onyema, 56, of Lagos, Nigeria, and Ejiroghene Eghagha, 37, of Lagos, Nigeria, were indicted on November 19, 2019, on one count of conspiracy to commit bank fraud, three counts of bank fraud, one count of conspiracy to commit credit application fraud, and three counts of credit application fraud.
Additionally, Onyema was charged with 27 counts of money laundering, and Eghagha was charged with one count of aggravated identity theft.
Members of the public are reminded that the indictment only contains charges. The defendants are presumed innocent of the charges and it will be the government's burden to prove the defendant's guilt beyond a reasonable doubt at trial.
The Drug Enforcement Administration, Internal Revenue Service Criminal Investigation, U.S. Immigration and Customs Enforcement's Homeland Security Investigations, Federal Aviation Administration, Department of Commerce, and Department of Treasury are investigating this case.
Assistant U.S. Attorneys Garrett L.
Bradford, Deputy Chief of the Narcotics and Dangerous Drugs Section and Lead Strike Force Attorney, Irina K. Dutcher, and Christopher J. Huber, Deputy Chief of the Complex Frauds Section, are prosecuting the case, with assistance from the Department of Justice's Money Laundering and Asset Recovery Section and Office of International Affairs.
This prosecution was brought as a part of the Department of Justice's Organized Crime Drug Enforcement Task Forces (OCDETF) Co-located Strike Forces Initiative, which enables agents from different agencies to collaborate on intelligence-driven, multi-jurisdictional operations against a continuum of priority targets and their affiliate illicit financial networks.
These prosecutor-led co-located Strike Forces capitalize on the synergy created through the long-term relationships that can be forged by agents, analysts, and prosecutors who remain together over time, and they epitomize the model that has proven most effective in combating organized crime.
The specific mission of the Atlanta Strike Force is to disrupt and dismantle the most significant drug trafficking and money laundering organizations designated as Consolidated Priority Organization Targets or Regional Priority Organization Targets and their affiliates impacting the Atlanta metropolitan area and the Northern District of Georgia.
For further information please contact the U.S. Attorney's Public Affairs Office at USAGAN.PressEmails@usdoj.gov or (404) 581-6016. The Internet address for the U.S. Attorney's Office for the Northern District of Georgia is http://www.justice.gov/usao-ndga
A special agent with the DEA Atlanta field division Robert J.Murphy, said Allen Onyema's status as a wealthy businessman turned out to be fraud.
Allen Onyema while reaction to the indictment said he is innocent of all allegations. He stated that the US will never find a dint because he conducts his business without any irregularities.
"As the press statement clearly stated, these are indictment that only contains charges. I am innocent of all charges and the US government will find no dirt on me because I have never conducted business with any illegalities.
"Be rest assured that I also have my lawyers on this and these mere allegations will be refuted. I never laundered money in my life, neither have I committed bank fraud anywhere in the world. Every Kobo I transferred to the US for aircraft purchase went through the Central Bank of Nigeria LC regime and all were used for the same purpose.
"The American companies that received the funds are still in business. I never took a penny from any US bank or Nigerian bank. I am willing to defend my innocence in the US courts," Onyema stated.