How to use and fund perfect money
|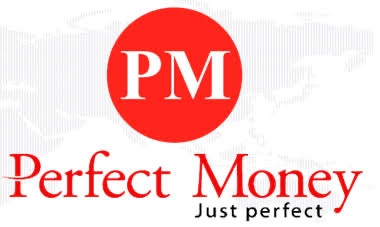 Perfect Money is a payment platform which allows you to send and receive payment online using bank wire .
Perfect Money also allows you to switch on the notification function about transfer requests and account funding via SMS or email. You can send a bank wire from any country in the world except for Iran, Iraq, Nigeria and North Korea. Such transfers usually take up to 2-3 business days.
Are you finding it difficult to actually use and fund your perfect money, in this article I will be showing you on how you can easily access your perfect money account.
For you to fund your perfect money , you just need to follow this three simple steps to fund and use your PM account
First of all, you need to open a perfect money account. After which you have to state the transfer amount, the name of the sender, the name of the sender, the name of the country and the city you also need to provide details for the bank that will originate the transfer, and to attach a scanned copy of your ID document (passport or driving license ).
You can also send and receive payment from third party, you need to put out a check and provide your ID card for authorisation process. And again at this point, you need to notify the PM system of your intentions to transfer funds from your bank account into your PM account .This actually means that after your money must have left your bank account into your perfect money account, that you will receive the money transferred minus the bank fee.
Secondly, you will have to receive the bank details of the transfer from perfect money system plus the information will needed for the bank wire to be sent from your bank account.
Thirdly, You need to bring the bank details that the system generated for you to the nearest bank to complete the transfer or probably go to your internet banking account to complete the transfer. After the transfer is completed you just need to wait until your money is debited from your bank account and credited to the bank account of the Perfect Money system. Track the status of your request .