Corona virus: Everything you need to know
|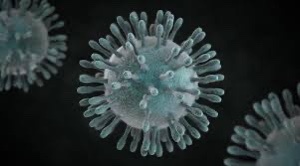 Corona virus is a viral diseases that is transmitted from animals to humans. These viruses are known to cause illness ranging from cold to a more severe disease. As at January 2020, there have been an outbreak of corona virus in China.
Where and when did the infection start?
A seafood market in the central Chinese city of Wuhan have been earmarked as the source of the corona virus outbreak. According to the city health commission, the virus broke out between December 12 and 29, 2019. A recent research has pointed to bats and snakes as the primary source of the virus.
How does Corona Virus spread?
Corona virus dwells mostly in the body of their host. The disease reservoir could be domestic or wild animals ranging from pigs, to birds, dogs, cats and camels.
The disease is spread once a human comes in close contact with the host animal.
The virus are housed in the respiratory tract and are spread through coughing and sneezing.
Corona virus also spreads once you come in contact with contaminated surfaces or objects.
On rare occasions fecal contamination
NB: The virus mutates in the body of the host and spills into a broader population.
Prevention of Corona Virus
It is recommended you wash your hands often with soap and water
Avoid touching your eyes, nose and mouth without washing your hands
Avoid close contact with sick people
Visit the hospital when you are sick
How far has the disease spread?
Cases of Corona virus outbreak have been reported in almost all part of the world including United States, France, Australia, Hong Kong, Thailand, Malaysia, South Korea, Taiwan, Macau, Japan, United Kingdom, Germany and the Philippines.
Currently there are over 14 million cases of corona virus outbreak around the world.
Is there any vaccine for corona virus?
There is no vaccine for corona virus. However, research is ongoing to discover a vaccine for the deadly virus.
Professor Robin Shattock, from Imperial College London, said his team had "two vaccine candidates" developed from the genetic sequence of coronavirus provided by Chinese scientists, and some British experts are confident that a vaccine could be available within weeks.
China has started building a hospital for treating only patients infected with the virus. China hope to finish the hospital within 6 days.
Treatment
of

Corona Virus

China has reported the first successful treatment of Corona virus patient in Shanghai. The 56 years old patient had normal body temperature for 6days during her treatment. Her respiratory symptoms was reported to have improved significantly. She was later discharged after there were no traces of the sickness in her body.

Use of Hydroxychloroquine for the treatment of Corona Virus

Hydroxychloroquine also known as Hydroxychloroquine sulphate is an anti malaria drug. It is also used for the treatment of rheumatoid in pregnancy, arthritis, lupus, and porphyria cutanea tarda. Hydroxychloroquine is now being tested as an active medicine for the treatment of Covid-19. The chemical formula for Hydroxychloroquine is C18H26ClN3O.

Hydroxychloroquine side effects include include vomiting, headache, changes in vision and muscle weakness as well as allergic reactions, nausea and occasional stomach cramps with mild diarrhea. The most serious adverse effects affect the eye.

In 2014, there was controversy in its efficacy in treating Sjögren syndrome. Hydroxychloroquine is widely used in the treatment of post-Lyme arthritis. It may have both an anti-spirochaete activity and an anti-inflammatory activity, similar to the treatment of rheumatoid arthritis.

On 19th March 2020, United States President Donald Trump announces that the Food and Drug Administration (FDA)can use hydroxychloroquine for the treatment of COVID-19. However, the FDA said more research needs to be conducted before the drug is made available for patients.


Madagascar Cure

The President of Madagascar Rajoelina announced that the country has found an organic cure to the dreaded Covid-19.

According to Malagasy Institute of Applied Research, the cure which was gotten from Artemisia plant was tested on two of their patients and they recovered from the Corona Virus.

The country which recorded minimal infection rate said most of the patients who recovered from Covid-19 were treated with the Covid Organics (CVO).
Full list of countries with cases of Corona virus
So far there have been over 14.9million cases of Corona Virus across the world and 614,000 deaths recorded. However, over 9million has recovered from the virus.
While China recorded the first case of Corona virus in Asia and the world, United States has recorded the highest case in the world, Russia has recorded the highest case of Corona virus in Europe as well as the highest number of death. Whereas Africa has the least case of Corona Virus outbreak.
Here is a list of countries with cases of Corona virus and number of patients
| | | | | | |
| --- | --- | --- | --- | --- | --- |
| COUNTRY | INFECTED | DEATHS | RECOVERED | ACTIVE | CRITICAL |
| United States | 3,961,556 | 143,835 | 1,850,224 | 1,967,497 | 16,616 |
| Brazil | 2,121,645 | 80,251 | 1,514,300 | 527,094 | 8,318 |
| India | 1,156,189 | 28,099 | 724,702 | 403,388 | 8,944 |
| Russia | 783,328 | 12,580 | 562,384 | 208,364 | 2,300 |
| South Africa | 373,628 | 5,173 | 194,865 | 173,590 | 539 |
| Peru | 357,681 | 13,384 | 245,081 | 99,216 | 1,303 |
| Mexico | 349,396 | 39,485 | 263,091 | 46,820 | 3,909 |
| Chile | 333,029 | 8,633 | 303,992 | 20,404 | 1,764 |
| Spain | 311,916 | 28,422 | 150,376 | 133,118 | 617 |
| United Kingdom | 296,944 | 45,397 | 1,413 | 250,134 | 142 |
| Iran | 276,202 | 14,405 | 240,087 | 21,710 | 3,583 |
| Pakistan | 266,096 | 5,639 | 208,030 | 52,427 | 1,481 |
| Saudi Arabia | 253,349 | 2,523 | 203,259 | 47,567 | 2,196 |
| Italy | 244,624 | 35,058 | 197,162 | 12,404 | 47 |
| Turkey | 220,572 | 5,508 | 203,002 | 12,062 | 1,243 |
| Bangladesh | 207,453 | 2,668 | 113,556 | 91,229 | 1 |
| Colombia | 204,005 | 6,929 | 95,804 | 101,272 | 1,456 |
| Germany | 203,495 | 9,173 | 188,170 | 6,152 | 264 |
| France | 176,754 | 30,177 | 79,233 | 67,344 | 477 |
| Argentina | 130,774 | 2,373 | 55,913 | 72,488 | 752 |
| Canada | 112,938 | 8,901 | 98,975 | 5,062 | 2,183 |
| Qatar | 107,037 | 159 | 103,782 | 3,096 | 126 |
| Iraq | 94,693 | 3,869 | 62,836 | 27,988 | 431 |
| Egypt | 88,402 | 4,352 | 28,924 | 55,126 | 41 |
| Indonesia | 88,214 | 4,239 | 46,977 | 36,998 | 0 |
| China | 85,314 | 4,644 | 80,018 | 652 | 7 |
| Sweden | 78,048 | 5,639 | 0 | 72,409 | 48 |
| Ecuador | 74,620 | 5,318 | 31,955 | 37,347 | 342 |
| Kazakhstan | 73,468 | 585 | 45,376 | 27,507 | 221 |
| Philippines | 68,898 | 1,835 | 23,072 | 43,991 | 351 |
| Oman | 68,400 | 326 | 45,150 | 22,924 | 170 |
| Belarus | 66,213 | 503 | 58,290 | 7,420 | 89 |
| Belgium | 64,094 | 9,805 | 17,321 | 36,968 | 36 |
| Ukraine | 61,440 | 1,537 | 33,157 | 26,746 | 89 |
| Bolivia | 60,991 | 2,218 | 18,875 | 39,898 | 71 |
| Kuwait | 59,763 | 408 | 50,339 | 9,016 | 138 |
| United Arab Emirates | 57,193 | 340 | 49,621 | 7,232 | 1 |
| Panama | 54,426 | 1,127 | 29,164 | 24,135 | 175 |
| Dominican Republic | 53,956 | 993 | 25,561 | 27,402 | 244 |
| Israel | 52,687 | 422 | 22,382 | 29,883 | 260 |
| Netherlands | 52,142 | 6,155 | 194 | 45,793 | 17 |
| Portugal | 48,771 | 1,691 | 33,547 | 13,533 | 61 |
| Singapore | 48,434 | 27 | 44,371 | 4,036 | 0 |
| Poland | 40,383 | 1,627 | 30,539 | 8,217 | 72 |
| Guatemala | 39,039 | 1,502 | 25,539 | 11,998 | 5 |
| Romania | 38,139 | 2,038 | 22,747 | 13,354 | 293 |
| Nigeria | 37,225 | 801 | 15,333 | 21,091 | 7 |
| Bahrain | 36,936 | 128 | 32,965 | 3,843 | 46 |
| Afghanistan | 35,615 | 1,186 | 23,741 | 10,688 | 31 |
| Armenia | 35,254 | 662 | 24,206 | 10,386 | 10 |
| Honduras | 34,611 | 935 | 3,905 | 29,771 | 51 |
| Switzerland | 33,634 | 1,971 | 30,300 | 1,363 | 22 |
| Ghana | 28,430 | 153 | 24,901 | 3,376 | 8 |
| Kyrgyzstan | 28,251 | 1,079 | 14,776 | 12,396 | 24 |
| Azerbaijan | 27,890 | 363 | 19,490 | 8,037 | 66 |
| Japan | 25,988 | 988 | 19,757 | 5,243 | 47 |
| Ireland | 25,766 | 1,753 | 23,364 | 649 | 9 |
| Algeria | 23,691 | 1,087 | 16,400 | 6,204 | 64 |
| Serbia | 21,253 | 482 | 14,047 | 6,724 | 190 |
| Moldova | 21,115 | 697 | 14,599 | 5,819 | 362 |
| Austria | 19,743 | 711 | 17,659 | 1,373 | 16 |
| Nepal | 17,844 | 40 | 11,868 | 5,936 | 0 |
| Uzbekistan | 17,590 | 92 | 9,463 | 8,035 | 70 |
| Morocco | 17,562 | 276 | 15,132 | 2,154 | 31 |
| Cameroon | 16,157 | 373 | 13,728 | 2,056 | 52 |
| Ivory Coast | 14,312 | 92 | 8,659 | 5,561 | 0 |
| Czechia | 14,098 | 359 | 8,836 | 4,903 | 18 |
| South Korea | 13,816 | 296 | 12,643 | 877 | 21 |
| Kenya | 13,771 | 238 | 5,616 | 7,917 | 44 |
| Denmark | 13,466 | 611 | 12,452 | 403 | 3 |
| Australia | 12,428 | 126 | 8,543 | 3,759 | 38 |
| Venezuela | 12,334 | 116 | 6,844 | 5,374 | 19 |
| El Salvador | 12,207 | 352 | 6,872 | 4,983 | 419 |
| Costa Rica | 11,534 | 66 | 3,019 | 8,449 | 47 |
| Sudan | 10,992 | 693 | 5,707 | 4,592 | 0 |
| Ethiopia | 10,207 | 170 | 2,430 | 7,607 | 35 |
| North Macedonia | 9,249 | 432 | 4,871 | 3,946 | 55 |
| Norway | 9,034 | 255 | 8,138 | 641 | 1 |
| Senegal | 8,948 | 170 | 6,002 | 2,776 | 34 |
| Bulgaria | 8,929 | 308 | 4,205 | 4,416 | 34 |
| Palestine | 8,916 | 63 | 1,921 | 6,932 | 0 |
| West Bank and Gaza | 8,916 | 63 | 1,921 | 6,932 | 0 |
| Malaysia | 8,800 | 123 | 8,555 | 122 | 3 |
| Bosnia and Herzegovina | 8,479 | 255 | 3,755 | 4,469 | 0 |
| Congo (Kinshasa) | 8,443 | 194 | 4,335 | 3,914 | 0 |
| Finland | 7,340 | 328 | 6,880 | 132 | 1 |
| Madagascar | 7,153 | 62 | 3,788 | 3,303 | 72 |
| Haiti | 7,100 | 151 | 4,095 | 2,854 | 0 |
| Tajikistan | 6,921 | 57 | 5,629 | 1,235 | 0 |
| French Guiana | 6,745 | 38 | 4,714 | 1,993 | 22 |
| Guinea | 6,590 | 40 | 5,591 | 959 | 24 |
| Gabon | 6,433 | 46 | 4,034 | 2,353 | 11 |
| Mauritania | 5,923 | 155 | 3,632 | 2,136 | 8 |
| Kosovo | 5,877 | 139 | 3,069 | 2,669 | 0 |
| Luxembourg | 5,639 | 111 | 4,464 | 1,064 | 7 |
| Djibouti | 5,020 | 56 | 4,868 | 96 | 0 |
| CAR | 4,548 | 55 | 1,400 | 3,093 | 2 |
| Central African Republic | 4,548 | 55 | 1,400 | 3,093 | 0 |
| Croatia | 4,370 | 122 | 3,101 | 1,147 | 9 |
| Hungary | 4,347 | 596 | 3,257 | 494 | 4 |
| Albania | 4,171 | 113 | 2,352 | 1,706 | 17 |
| Greece | 4,012 | 195 | 1,374 | 2,443 | 12 |
| Paraguay | 3,748 | 33 | 2,171 | 1,544 | 10 |
| Zambia | 3,326 | 128 | 1,620 | 1,578 | 19 |
| Thailand | 3,255 | 58 | 3,105 | 92 | 1 |
| Nicaragua | 3,147 | 99 | 2,282 | 766 | 0 |
| Somalia | 3,130 | 93 | 1,462 | 1,575 | 2 |
| Equatorial Guinea | 3,071 | 51 | 842 | 2,178 | 0 |
| Maldives | 2,999 | 15 | 2,369 | 615 | 12 |
| Malawi | 2,992 | 62 | 1,153 | 1,777 | 4 |
| Lebanon | 2,905 | 41 | 1,562 | 1,302 | 14 |
| Congo (Brazzaville) | 2,851 | 50 | 666 | 2,135 | 0 |
| Mayotte | 2,808 | 38 | 2,591 | 179 | 3 |
| Sri Lanka | 2,730 | 11 | 2,041 | 678 | 1 |
| Mali | 2,475 | 121 | 1,851 | 503 | 0 |
| Cuba | 2,446 | 87 | 2,308 | 51 | 0 |
| Montenegro | 2,283 | 35 | 387 | 1,861 | 7 |
| South Sudan | 2,211 | 45 | 1,175 | 991 | 0 |
| Cabo Verde | 2,071 | 21 | 1,063 | 987 | 0 |
| Estonia | 2,022 | 69 | 1,912 | 41 | 1 |
| Slovakia | 2,021 | 28 | 1,538 | 455 | 2 |
| Libya | 1,980 | 49 | 441 | 1,490 | 0 |
| Slovenia | 1,977 | 114 | 1,603 | 260 | 3 |
| Hong Kong | 1,959 | 12 | 1,302 | 645 | 23 |
| Guinea-Bissau | 1,949 | 26 | 803 | 1,120 | 5 |
| Lithuania | 1,949 | 80 | 1,601 | 268 | 6 |
| Iceland | 1,930 | 10 | 1,907 | 13 | 0 |
| Eswatini | 1,826 | 23 | 850 | 953 | 5 |
| Zimbabwe | 1,713 | 26 | 472 | 1,215 | 0 |
| Sierra Leone | 1,711 | 66 | 1,261 | 384 | 0 |
| Rwanda | 1,629 | 5 | 838 | 786 | 0 |
| Yemen | 1,619 | 447 | 714 | 458 | 0 |
| Benin | 1,602 | 31 | 782 | 789 | 1 |
| New Zealand | 1,555 | 22 | 1,506 | 27 | 0 |
| Mozambique | 1,507 | 11 | 505 | 991 | 0 |
| Tunisia | 1,381 | 50 | 1,099 | 232 | 3 |
| Namibia | 1,344 | 4 | 42 | 1,298 | 13 |
| Jordan | 1,223 | 11 | 1,028 | 184 | 3 |
| Latvia | 1,193 | 31 | 1,045 | 117 | 0 |
| Liberia | 1,107 | 70 | 547 | 490 | 0 |
| Niger | 1,105 | 69 | 1,014 | 22 | 0 |
| Suriname | 1,079 | 21 | 656 | 402 | 5 |
| Uganda | 1,069 | 0 | 1,071 | -2 | 0 |
| Burkina Faso | 1,065 | 53 | 901 | 111 | 0 |
| Uruguay | 1,064 | 33 | 927 | 104 | 3 |
| Georgia | 1,049 | 16 | 903 | 130 | 5 |
| Cyprus | 1,038 | 19 | 847 | 172 | 0 |
| Chad | 889 | 75 | 801 | 13 | 0 |
| Andorra | 884 | 52 | 803 | 29 | 0 |
| Jamaica | 809 | 10 | 706 | 93 | 0 |
| Togo | 783 | 15 | 554 | 214 | 2 |
| Angola | 749 | 29 | 221 | 499 | 6 |
| Sao Tome and Principe | 746 | 14 | 536 | 196 | 0 |
| Cruise Ship | 712 | 13 | 651 | 48 | 4 |
| San Marino | 699 | 42 | 656 | 1 | 0 |
| Malta | 677 | 9 | 664 | 4 | 0 |
| Réunion | 631 | 3 | 472 | 156 | 4 |
| Channel Islands | 583 | 47 | 529 | 7 | 0 |
| Botswana | 522 | 1 | 48 | 473 | 1 |
| Syria | 522 | 29 | 154 | 339 | 0 |
| Tanzania | 509 | 21 | 183 | 305 | 7 |
| Taiwan | 455 | 7 | 440 | 8 | 0 |
| Vietnam | 396 | 0 | 360 | 36 | 1 |
| Lesotho | 359 | 6 | 69 | 284 | 0 |
| Mauritius | 343 | 10 | 332 | 1 | 0 |
| Burma | 341 | 6 | 278 | 57 | 0 |
| Myanmar | 341 | 6 | 278 | 57 | 0 |
| Guyana | 337 | 19 | 163 | 155 | 5 |
| Isle of Man | 336 | 24 | 312 | 0 | 0 |
| Comoros | 334 | 7 | 313 | 14 | 0 |
| Burundi | 322 | 1 | 207 | 114 | 0 |
| Mongolia | 287 | 0 | 213 | 74 | 10 |
| Martinique | 262 | 15 | 98 | 149 | 5 |
| Eritrea | 251 | 0 | 155 | 96 | 0 |
| Cayman Islands | 203 | 1 | 200 | 2 | 0 |
| Cambodia | 197 | 0 | 140 | 57 | 1 |
| Guadeloupe | 195 | 14 | 172 | 9 | 4 |
| Faroe Islands | 191 | 0 | 188 | 3 | 0 |
| Gibraltar | 180 | 0 | 180 | 0 | 0 |
| Bahamas | 174 | 11 | 91 | 72 | 1 |
| Bermuda | 153 | 9 | 137 | 7 | 1 |
| Brunei | 141 | 3 | 138 | 0 | 0 |
| Trinidad and Tobago | 137 | 8 | 124 | 5 | 0 |
| Aruba | 115 | 3 | 100 | 12 | 0 |
| Gambia | 112 | 4 | 57 | 51 | 0 |
| Monaco | 109 | 4 | 100 | 5 | 0 |
| Seychelles | 108 | 0 | 27 | 81 | 0 |
| Barbados | 106 | 7 | 91 | 8 | 0 |
| Bhutan | 90 | 0 | 83 | 7 | 0 |
| Liechtenstein | 86 | 1 | 81 | 4 | 0 |
| Turks and Caicos | 81 | 2 | 22 | 57 | 1 |
| Sint Maarten | 79 | 15 | 63 | 1 | 0 |
| Antigua and Barbuda | 76 | 3 | 57 | 16 | 1 |
| St. Vincent Grenadines | 50 | 0 | 29 | 21 | 0 |
| Saint Vincent and the Grenadines | 50 | 0 | 29 | 21 | 0 |
| Saint Martin | 46 | 3 | 39 | 4 | 1 |
| Macau | 46 | 0 | 46 | 0 | 0 |
| Belize | 42 | 2 | 22 | 18 | 0 |
| Curaçao | 28 | 1 | 24 | 3 | 0 |
| Fiji | 27 | 0 | 18 | 9 | 0 |
| Timor-Leste | 24 | 0 | 24 | 0 | 0 |
| Grenada | 23 | 0 | 23 | 0 | 0 |
| Saint Lucia | 23 | 0 | 19 | 4 | 0 |
| New Caledonia | 22 | 0 | 21 | 1 | 0 |
| Laos | 19 | 0 | 19 | 0 | 0 |
| Papua New Guinea | 19 | 1 | 8 | 10 | 0 |
| Dominica | 18 | 0 | 18 | 0 | 0 |
| Saint Kitts and Nevis | 17 | 0 | 15 | 2 | 0 |
| Falkland Islands | 13 | 0 | 13 | 0 | 0 |
| Greenland | 13 | 0 | 13 | 0 | 0 |
| Vatican City | 12 | 0 | 12 | 0 | 0 |
| Holy See | 12 | 0 | 12 | 0 | 0 |
| Montserrat | 12 | 1 | 10 | 1 | 0 |
| Western Sahara | 10 | 1 | 8 | 1 | 0 |
| Caribbean Netherlands | 10 | 0 | 7 | 3 | 0 |
| MS Zaandam | 9 | 2 | 0 | 7 | 0 |
| British Virgin Islands | 8 | 1 | 7 | 0 | 0 |
| St. Barth | 6 | 0 | 6 | 0 | 0 |
| Saint Pierre Miquelon | 4 | 0 | 1 | 3 | 0 |
| Anguilla | 3 | 0 | 3 | 0 | 0 |
Note: Contents101 list of countries with Corona virus is updated every 24 hours
Countries with no case of Corona virus
Kiribati
Marshall Islands
Micronesia
Nauru
North Korea
Palau
Samoa
Solomon Islands
Tonga
Turkmenistan
Tuvalu
Vanuatu
Corona Virus in Nigeria
States with cases of Corona Virus in Nigeria
States with cases of Corona Virus in Nigeria
| | | | | |
| --- | --- | --- | --- | --- |
| States Affected | No. of Cases (Lab Confirmed) | No. of Cases (on admission) | No. Discharged | No. of Deaths |
| Lagos | 13,538 | 11,398 | 1,964 | 176 |
| FCT | 3,129 | 2,188 | 902 | 39 |
| Oyo | 2,193 | 1,057 | 1,116 | 20 |
| Edo | 2,000 | 652 | 1,280 | 68 |
| Rivers | 1,535 | 483 | 1,003 | 49 |
| Delta | 1,428 | 759 | 630 | 39 |
| Kano | 1,416 | 238 | 1,125 | 53 |
| Kaduna | 1,191 | 307 | 872 | 12 |
| Ogun | 1,174 | 266 | 886 | 22 |
| Ondo | 925 | 760 | 143 | 22 |
| Katsina | 710 | 246 | 441 | 23 |
| Plateau | 700 | 370 | 312 | 18 |
| Ebonyi | 679 | 91 | 572 | 16 |
| Enugu | 677 | 300 | 360 | 17 |
| Borno | 602 | 54 | 513 | 35 |
| Kwara | 585 | 383 | 188 | 14 |
| Gombe | 558 | 25 | 510 | 23 |
| Bauchi | 531 | 12 | 506 | 13 |
| Abia | 526 | 132 | 391 | 3 |
| Imo | 452 | 360 | 83 | 9 |
| Osun | 351 | 242 | 99 | 10 |
| Jigawa | 322 | 3 | 308 | 11 |
| Bayelsa | 322 | 122 | 179 | 21 |
| Benue | 294 | 235 | 53 | 6 |
| Nasarawa | 281 | 160 | 113 | 8 |
| Akwa Ibom | 176 | 52 | 121 | 3 |
| Niger | 166 | 45 | 112 | 9 |
| Sokoto | 153 | 0 | 137 | 16 |
| Anambra | 132 | 53 | 67 | 12 |
| Adamawa | 115 | 21 | 85 | 9 |
| Kebbi | 89 | 8 | 74 | 7 |
| Ekiti | 86 | 37 | 47 | 2 |
| Zamfara | 77 | 1 | 71 | 5 |
| Yobe | 64 | 3 | 53 | 8 |
| Taraba | 30 | 19 | 11 | 0 |
| Cross River | 13 | 9 | 3 | 1 |
| Kogi | 5 | 0 | 3 | 2 |