Biography of Victor Olaiya
|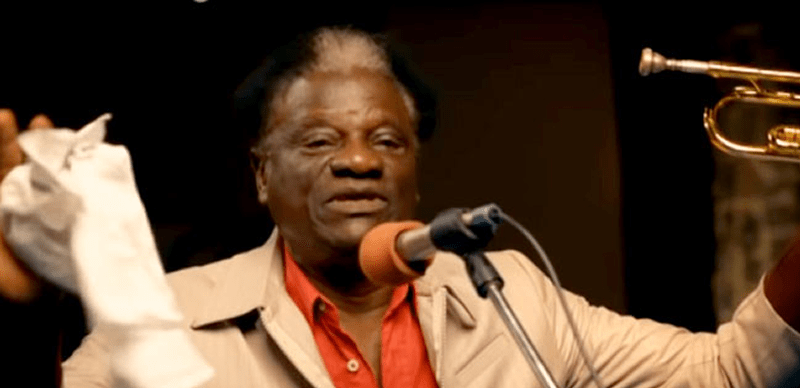 Victor Abimbola Olaiya was born on 31st December,1930 in Calabar, Cross Rivers State. He was a trumpeter. He was famous in the 1950s and 60s. His parents Alfred Omolona Olaiya and Bathsheba Owolabi Motajo were rich. Olaiya hailed from Ijesha-Eshu in Ekiti state.
Educational Background
Victor Olaiya moved to Lagos after obtaining his First School Leaving Certificate. In 1951, he obtained his Secondary School Leaving Certificate (SSCE). Olaiya got admission to study civil engineering in Howard University, United States but he however pursued a career in music.
Music Career
Victor Olaiya learnt how to play bombardon and French horn at an early stage of his life. After he went against his parents will to pursue a career in music rather than study engineering, Olaiya played with Sammy Akpabot band as a lead trumpeter for the Old Lagos City Orchestra and joined the Bobby Benson Jam Session Orchestra.
In 1954, Olaiya formed Cool Cats band. In 1956, Cool Cats where selected to play at the state ball when Queen Elizabeth II visited Nigeria.
In 1960, Olaiya and his band played at the State Ball when Nigeria gained her independence and in 1963 when Nigeria became a republic alongside American jazz musician Louis Armstrong.
In 1963, Olaiya renamed his band to All Star Band when they played at the International Jazz Festival in Czechoslovakia.
During the Civil War, between 1967 and 1970, Olaiya was given the rank of honorary Lieutenant Colonel in the Nigerian Army. His band played for the troops of the Nigerian Army in various locations. Olaiya and his band later travelled to the Congo to perform for United Nations troops.
Olaiya was the President of Nigerian Union of Musicians. He also received a fellowship of the Institute of Administrative Management of Nigeria in 1990.
Olaiya released an album with Ghanaian highlife musician E. T. Mensa. Both the drummer Tony Allen and vocalist Fela Kuti played with Olaiya
In 2013, Olaiya released Baby Jowo (Baby mi da) remix with popular Nigerian musician Tuface.
Olaiya aside playing music, imported and distributed musical equipments across west Africa. He also established Stadium Hotel, Surulere.
Olaiya
Death
On 12th February,2020, Victor Olaiya died at the Lagos University Teaching Hospital at age 89. Olaiya's death was confirmed by the Managing Director of the Evergreen Music Company Limited, Bimbo Esho.
Bimbo Esho in her statement said
"The entire music world wish to announce the death of a legend of highlife music – one of the last man standing, the last of the originals, Dr Victor Olaiya, OON.
"This untimely incident happened at the Lagos University Teaching Hospital around 12noon on Wednesday, February 12, 2020."
Tuface Idibia while reacting to Olaiya's death said
Devastated by the news of the passing of Dr. Victor Olaiya – maestro, mentor, legend. Thanks for the beautiful music. Thanks for the inspiration. Blessed for the honour of sharing a mic and stage with you. Rest in peace baba.

— #ONELOVERELIGION #UNWASHTHEBRAINWASH #OPENYOUREYES (@official2baba) February 12, 2020
Personal
Life
Victor Olaiya is married to many wives and has so many grand Children. One of his daughters Moji Olaiya is a Nollywood actress while his son Bayode Olaiya is a musician.