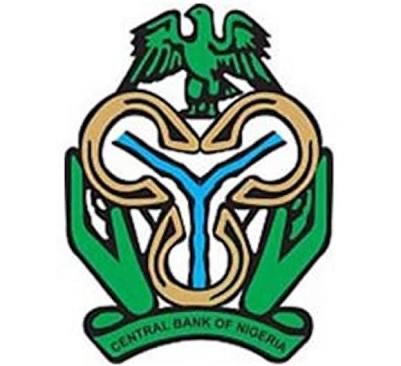 The Central Bank of Nigeria (CBN) was established in 1958 but commenced operations in July 1959. CBN is the apex bank in Nigeria responsible for regulating banks in Nigeria as stated in the CBN Act of 1958. CBN is charged with
maintaining

the external reserves of the country

promoting monetary stability

promoting

a financially sound environment, and

act as a banker of last resort and financial adviser to the federal government.
What are the functions of CBN
The Central Bank of Nigeria since it's establishment in 1958'is charged with the following functions
CBN issues and distributes currency in Nigeria
CBN is the banker of other banks thus

provides monetary guidelines for other banks in Nigeria

.
CBN serves as a banker to various government institutions
CBN manages domestic and external debts
CBN initiates

effective monetary policy ensures stable development of prices in Nigeria

Foreign exchange management
CBN promotes financial management growth
CBN is the judge between Nigerian banks and her customers
CBN Governor till date
The office of the CBN Governor is on appointment by the President. Here are a list of CBN Governors till date
| | | |
| --- | --- | --- |
| Governor | Term start | Term end |
| Roy Pentelow Fenton | 24 July 1958 | 24 July 1963 |
| Aliyu Mai-Bornu | 25 July 1963 | 22 June 1967 |
| Clement Nyong Isong | 15 August 1967 | 22 September 1975 |
| Adamu Ciroma | 24 September 1975 | 28 June 1977 |
| Ola Vincent | 28 June 1977 | 28 June 1982 |
| Abdulkadir Ahmed | 28 June 1982 | 30 September 1993 |
| Paul Agbai Ogwuma | 1 October 1993 | 29 May 1999 |
| Joseph Oladele Sanusi | 29 May 1999 | 29 May 2004 |
| Charles Chukwuma Soludo | 29 May 2004 | 29 May 2009 |
| Sanusi Lamido Aminu Sanusi | 3 June 2009 | 20 February 2014 |
| Sarah Alade | 20 February 2014 | 3 June 2014 |
| Godwin Emefiele | 3 June 2014 | to date |
Full list of CBN branches in Nigeria
For effective running of operations, CBN has its branch offices across the country. The CBN Headquarters is located in Abuja. Here are a list of CBN branches in Nigeria
| | | |
| --- | --- | --- |
| Branch | Address | State |
| Abuja Headquarters | Zaria Street, Garki II, Nigeria – P.M.B. 0187, Garki, Abuja | Abuja |
| Abakiliki Branch | No. 1 Nwene Street, Off Ezza Road, Abakiliki, Ebonyi | Ebonyi |
| Abeokuta | Ibrahim Babangida Boulevard, Abeokuta, Nigeria – P.M.B. 2217, Abeokuta | Ogun |
| Ado-Ekiti | Secretariat road, Ado-Ekiti, Nigeria – P.M.B. 5458 | Ekiti |
| Akure | Old Secretariat Road, Nigeria – P.M.B. 805, Akure | Ondo |
| Asaba | Along Benin_Onitsha Expressway, Asaba. | Delta |
| Awka | 37, Azikiwe Avenue, Awka, Anambra | Anambra |
| Bauchi | Off Ahmedu Bello Way, Nigeria – P.M.B. 0159, Bauchi | Bauchi |
| Benin | 1, Akpakpava Road, Nigeria – P.M.B. 1120, Benin City | Edo |
| Birnin Kebbi | Sultan Abubakar road, Birnin Kebbi, Nigeria | Kebbi |
| Calabar | 8, Calabar Road, Nigeria – P.M.B. 1029, Calabar | Cross River |
| Damaturu | 2 GRA Road,behide Central Mosque,Damaturu, Nigeria | Yobe |
| Dutse | Sanni Abacha Way, Dutse, Nigeria – PMB 7155, Dutse | Jigawa |
| Enugu | 3, Garden Avenue, Nigeria – P.M.B. 1039, Enugu | Enugu |
| Markurdi | Shitu Alao Road, Nigeria – P.M.B. 102368, Markurdi | Benue |
| Gombe | Off Shehu Abubakar Road Opposite Deputy Governors , Nigeria | Gombe |
| Gusau | J.B.Yakubu St.Opposite Access Bank,Gusau, Nigeria – | Zamfara |
| Ibadan | Oba Adebimpe Road, Nigeria – P.M.B. 5281, Ibadan | Oyo |
| Ilorin | 1, Sulu Gambari Road, Nigeria – P.M.B. 1365, Ilorin | Kwara |
| Jalingo | Barde Way,Opposite PHCN Office, Jalingo, Nigeria | Taraba |
| Jos | 4, Noad Avenue, Nigeria – P.M.B. 2080, Jos | Plateau |
| Kaduna | 1A Yakubu Gowon Way, Nigeria – P.M.B. 2126, Kaduna | Kaduna |
| Katsina | WTC Road, Katsina, Nigeria – P.M.B. 2151, Katsina | Katsina |
| Kano | 4A, Lagos Street, Nigeria – P.M.B. 3025, Kano | Kano |
| Lagos | Tinubu Sqare, Nigeria – P.M.B. 12194, Lagos | Lagos |
| Lafia | Shendam Road, Lafia, Nigeria | Nasarawa |
| Lokoja | Goverment House Road, Opposite Government House Lokoja, Kogi | Kogi |
| Maiduguri | 3, Kirikasama Road, Nigeria – P.M.B. 1177, Maiduguri | Borno |
| Minna | Paiko Road, Minna, Nigeria., Nigeria – P.M.B. 15, Minna | Niger |
| Osogbo | Plot 4 Gbogon Road, Osun GRA, Oshogbo. , Nigeria | Osun |
| Owerri | New Okigwe Road, Nigeria – P.M.B. 1520, Owerri | Imo |
| Port Harcourt | 2 Bank Road, Nigeria – P.M.B. 5134 Port Harcourt | Rivers |
| Sokoto | Gusau Road, Nigeria – P.M.B. 2393, Sokoto | Sokoto |
| Umuahia | Commissioners Quarters, Umuahia. , Nigeria | Abia |
| Uyo | Plot 13 & 14 Abak Road, Nigeria – P.M.B. 1218, Uyo | Akwa Ibom |
| Yenegoa | 21 Osiri road, Ekeki Yenegoa | Bayelsa |
| Yola | CBN Galadima Aminu Road, Nigeria – P.M.B. 2121, Yola | Adamawa |