Jumia offices in Lagos and their contacts
|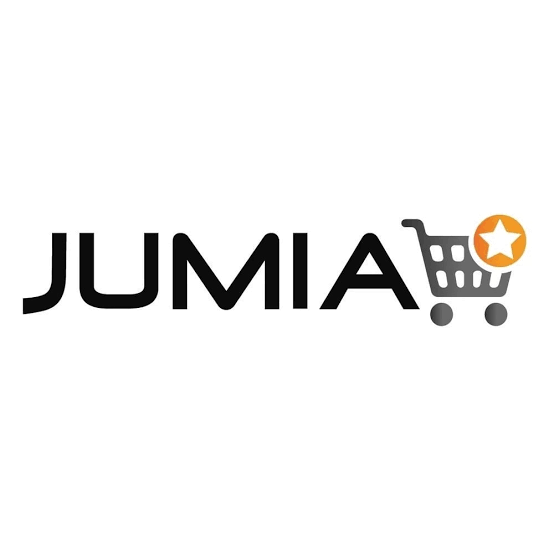 Jumia has its headquarters in Lagos. Jumia offices in Lagos can be categorized into Jumia pick up stations and Jumia drop off locations.
Jumia is one of the leading online marketplaces in Africa. It was founded in 2012 by Jeremy Hodara and Sacha Poignonnec. Jumia offer logistics services as well as payment services for sellers and customers. Jumia is in partnership with over 50,000 companies and individuals.
Jumia has established its presence in more than 10 countries in Africa. Here are Jumia offices in Lagos
Jumia Pick-Up and Drop-off Stations
Jumia Working Hours: Monday-Friday: 8am-6pm, Saturday: 9am-6pm
Abule Egba Pick-Up Station
City: Abule Egba
Address: 8 Abiodun Aina,Street, Abule Tailor B/stop, Abule Egba
Landmark: Abule Tailor
Phone: 09063057476, 09037775481
NG-3PL Victoria-Island Station
City: Victoria Island
Address: 6, Bendel Close (Old Addax Office) off Bishop Aboyade Cole, Victoria Island Lagos.
Landmark: Throne of Grace Interior Design and Fittings
Phone: 08184122304, 08182421226
Agboju Pick-Up Station
City:Agboju
Address: 2nd Avenue, 204 Road, House 12 Festac Town.
Landmark: Area E, Police Command
Phone: 08032650776
NG – 3PL Command Station
City:Lagos
Address: 1 Felix Onabanjo Street, Off Lawal Unity Street, Off Meiran Road Lagos.
Landmark: Ile Iwe Bus Stop, Meiran Model College
Phone: 0813 938 0818, 0705 718 4417
Agege Pick-Up Station
City: Agege
Address: 10, Agege Motor Road, Mangoro, Lagos
Landmark: Total Filling Station
Phone: 09063057478, 09037776616
AGRIC Pick-Up Station
City: Ikorodu
Address: 19A Helena Balogun Street, Oke Oriya Estate, Cele Bus Stop, Ikorodu.
Landmark: Cele Bus Stop
Phone: 08167762817, 08034987608
NG-3PL Alagbado Station
City: Lagos
Address: 4 Alhaja Taibat Kosoko Avenue Alagbado
Landmark: Joke Ayo International School Adebayo Raji Street off AIT Road
Phone: 08024206027/09025327749
Airport Road Station
City: Lagos
Address: 29 Airport Road (Golden Gate House)
Landmark: Near First Bank Plc by 7/8 bus stop
Phone: 08185792504
Ajah Pick-Up Station
City: Ajah (Lekki)
Address: 3b Powerline Road off Afolabi street, Marshy Hill Estate by Akins Bus/stop, Addo-Badore Road
Landmark: Akins Bus Stop by Genesis School off Ado Road
Phone: 08065371537
Apapa Pick-Up Station
City: Apapa
Address: No 49, Kofo Abayomi Avenue
Landmark: Beside First Bank and Opposite Tantalise & Maersk Shipping line, Apapa
Phone: 08160327234
Badagry Station
City: Badagry
Address: 2, Joseph Dosu Road, Opposite First Bank
Landmark: Opposite First Bank
Phone: 08037162736
Computer Village Pick-Up Station
City: Ikeja
Address: 5, Pepple Street, Computer Village, Ikeja
Landmark: Opposite Zenith Bank, Computer Village
Phone: 09063056732, 09037775537
Festac Pick-Up Station
City:Festac
Address: 1st Avenue Opposite, L Close, Festac Town
Landmark: Beside Catholic Church of Visitation
Phone: 07036491849
Igando Pick-Up Station
City: Igando
Address: Isheri Road, Igando
Landmark: Adjacent to Oando filling station. Ighando
Phone: 08033837216
Ikeja Pick-Up Station
City: Ikeja
Address: No 1 Regina Omolara Street, off Agbaoku Street, Opebi
Landmark: Tasty Fried Chicken
Phone: 09063056728
Ikorodu Pick-Up Station
City: Ikorodu
Address: 58, Owode Ibeshe,road, Aganga bus stop, Ikorodu
Landmark: Aganga Bus-Stop beside Holy Trinity Hospital
Phone: 09063056726, 08172121976
Ikoyi – MTN Pick-Up Station
City: Ikoyi
Address: MTN Golden Plaza Building, Awolowo Road, Ikoyi
Landmark: Falomo Roundabout
Phone: 09063056723, 09037809095
Note: Valid for MTN staff using their MTN email only.
Ilupeju Pick-Up Station
City: Ilupeju
Address: 14, Olowogbowo Street, Off Obokun street, Off Coker Road
Landmark: AMVILLE SCHOOL
Phone: 07088867961
Isolo Pick-Up Station
City: Isolo
Address: 3, Olufemi,Peters Street, Off Okeho Street, Ire Akari Estate, Isolo
Landmark: St Mary Catholic Church
Phone: 09063056727, 09037775614
Iyana Ipaja Pick-Up Station
City:Iyana Ipaja
Address: Plot 157, 3rd Avenue A Close, Gowon Estate
Landmark: RCCG Cathedral, Gowon Estate
Lekki Pick-Up Station
City: Lekki Phase 1
Address: 69B Admiralty Way (SWIFT 4G Building), by Bukka Hut Restaurant. Lekki Phase 1
Landmark: Opp. Greenville Plaza/NY Supermarket
Phone: 09063056724, 08172122822
NG-3PL-ABC Ikeja-Station
City: Ikeja
Address:No 32, Talabi Street, BOET Estate, ABC Bus-Stop, Off Adeniyi Jones, Ikeja, Lagos
Landmark: BOET Estate
Phone: 08169122722
NG-Yaba Experience-Station
City: Yaba
Address:11B,Commercial Avenue,Sabo,Yaba.Lagos
Landmark: Beside Ozone Cinema
Phone: 09062753785
Ogudu Pick-Up Station
City: Ogudu
Address: No. 50A Adekunle Bisi Street, Ogudu GRA Ojota
Landmark: Pako Bust stop
Phone: 08131122862
Ogunsanya Pick-Up Station
City: Surulere
Address: No 12 Adeniran Ogunsanya, off Shitta bus stop Surulere, Lagos
Landmark: Shitta Bus-stop
Phone: 09083599355, 08099445073
Sangotedo Pick-Up Station
City: Sangotedo
Address: Address: 10, Agboola Gomez Street off Lekki – Epe Expressway, Eti-Osa
Landmark: Majek Bus-stop, Lekki Medical Center
Phone: 07036055569, 08122083156
Surulere Pick-Up Station
City:Surulere
Address: No 53, Olukole street off Alhaji Masha, Surulere
Phone: 09063056722, 07032432991
Yaba Pick-Up Station
City: Yaba
Address: No, 9 Olumo Street, Onike, Yaba
Landmark: Onike Roundabout
Phone: 09063056719, 09037775630