Biography of Abubakar Shekau
|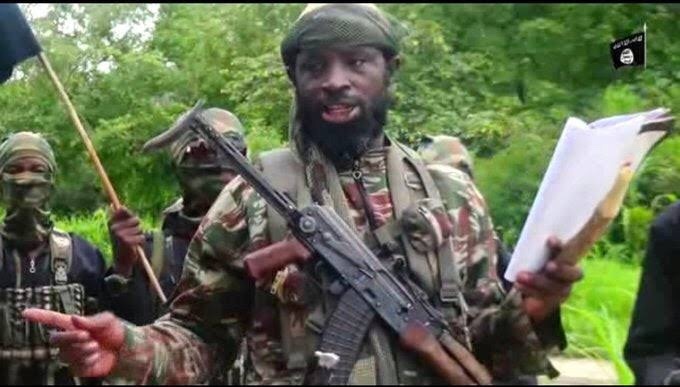 Abu Mohammed Abubakar bin Mohammad al-Sheikawi popularly known as Abubakar Shekau was born on 14th July, 1974 in Shekau, in Tarmuwa Local Government Area of Yobe state. He is the leader of Boko Haram terrorist group. He was the deputy leader to Mohammed Yusuf but took over the leadership of Boko Haram after Yusuf's death in 2009. Shekau is of Kanuri ethnic group and speaks English, Arabic, Fulani and Hausa.
Abubakar Shekau Profile
| | |
| --- | --- |
| Name | Abubakar Shekau |
| Real Names | Abu Mohammed Abubakar bin Mohammad al-Sheikawi |
| Date of Birth | 14th July, 1974 |
| Age | 46 Years (2020) |
| Occupation | Terrorist |
| Religion | Muslim |
| State of Origin | Yobe State |
| Known for | Leader of Boko Haram |
| Tribe | Kanuri |
| Net Worth | Under Review |
Early life
In 1990, Shekau moved to Mafoni, Maiduguri, Borno state to study under a traditional cleric. He later moved to Borno College of Legal and Islamic Studies (now called Mohammed Goni College of Legal and Islamic Studies). He later dropped out of College of Legal and Islamic studies without earning a degree.
Shekau later met Mohammed Yusuf who was the leader and founder of the Jamaat Ahlus Sunnah li Dawah wal Jihad, and became one of his deputies. 
Leader of Boko Haram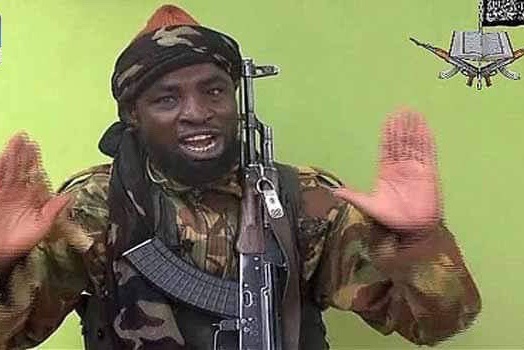 Shekau was appointed the leader of Boko Haram in 2009 after the death of Mohammed Yusuf. By 2011, Shekau was beginning to show signs of religious extremism. He was an erratic leader who never heeds to any advice.
In 2012, a faction of the group broke off to form Jamaat Ansar al-Muslimin fi Bilād as-Sudan. Those who broke off include his military commander Abu Muhammad al-Bauchawi, and religious advisor Sheikh Abu Osama al-Ansari Muhammad Awal al-Gombawi.
However, Shekau retained most of the soldiers including military commanders Abu Sa'ad al-Bamawi and Muhammad Salafi. 
Shekau's soldiers were undisciplined and abused the population thus the Nigerian government formed the Civilian Joint Task Force to help in the fight against Boko Haram. Shekau killed his religious advisors Sheikh Abd al-Malek al-Ansari al-Kadunawi and Abu al-Abbas al-Bankiwani.
In 2012, the United States, Department of States described Shekau as a terrorist and froze all his assets in the United States.
Shekau in his videos mocked Nigerian armies. He boasts he cannot be killed or captured unless it's the will of Allah. He has also threatened to attack America on several occasions. Shekau always claimed he is waging war against Christians.
In April 2014, Shekau kidnapped over 200 Chibok girls. He later announced that the kidnapped school girls have been converted to Islam.
With the rise of Islamic States in Iraq and Syria in 2014, Shekau was compelled to pledge allegiance to IS leader Abu Bakr al-Baghdadi against his will on 5th March 2015, despite his fear of being replaced as Boko Haram leader by IS leaders.
Ordinary President Ahmad Isah Biography, Age, Career and Net Worth
Shekau had earlier killed some of his soldiers who asked him to pledge allegiance to IS leaders including Abu Anisa Ali al-Gombawi, Malim Omar, Mujahid Abu Hanifa, Hadhiq Kaka al-Hajj and Mustafa al-Chadi.
Shekau declared Takfir on Muslims and was thus removed as the leader of Boko Haram by IS leader. Abu Musab al-Barnawi was appointed to replace Shekau which he opposed. The appointment split Boko Haram into two.
While Shekau had 1500 soldiers, Barnawi had 3500 soldiers. The groups fought against each other throughout August 2016 and the following months.
In September 2016, 30 of Shekau's soldiers were killed and 40 captured by the Islamic state West Africa.  
In October 2016, Shekau's soldiers attacked the Karino area south of Lake Chad with 350 men seizing the village of Tunubuma. Then Barnawi's soldiers counter-attacked, killing more than 75, including the leader Muhammad Bakr.
In 2017, Shekau released a video criticizing Nigerian government for claiming to have defeated Boko Haram. He also claimed responsibility for the abduction of a police woman.
In February 2020, Shekau threatened the minister for information digital economic Isa Ali Pantami in a video. He reminded him of what they did to islamic scholar Ja'afar Mahmud Adam in Maiduguri when he was preaching against Boko Haram
Reports of Death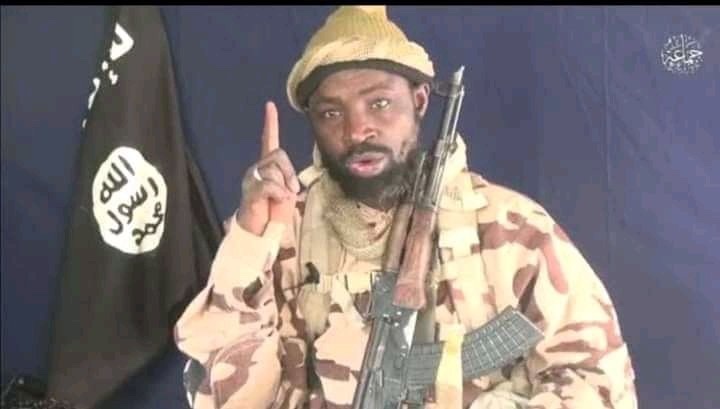 In 2009, the Nigerian Army claimed they have killed Abubakar Shekau but he however resurfaced in a video in less than year.
In 2013, the Nigerian Army reported that Shekau was fatally wounded in a raid by the Nigerian Army in Sambisa forest and that he had died between 25th July and 3rd August. However, in September 2013, a video of a man who looked like Shekau went viral. He claimed in the video that he had not been killed by the Nigerian Army.
In 2014, the Nigerian Army claimed they had killed Shekau in the Battle of Kodunga that lasted from September 12 to 14. The Cameroonian Military also posted a video claiming to have killed Shekau in September.
In October 2014, a video obtained by AFP went viral. In the video Shekau mocked Nigerian Army'a allegations that he has been killed.
In 2015, the president of Chad Idriss Deby in a statement said Shekau have been ousted as the leader of Boko Haram and replaced by Mahamat Daoud. However, an audio message attributed to Shekau was later released. In the audio he purportedly stated that he had neither been killed nor ousted as chief of the group.
In August 2016, Shekau was said to have been wounded and some leaders of Boko Haram killed in an air strike in Tate village by the Nigerian Air forces. In September 2016, a video of Shekau was uploaded on YouTube. Shekau in the video claimed he is alive and in good health.
In May 2021, Abubakar Shekau was reported to be killed by ISWAP terrorists in Sambisa forest.
Shekau capture bounty
In June 2013, the US States Department through its Reward for Justice program offered $7 million reward while the Nigerian army offered N50million for information leading to Shekau's arrest. The bounty was the biggest placed on all the terrorists declared wanted by the United States government.