Biography of Akinwumi Ambode, Career and Personal life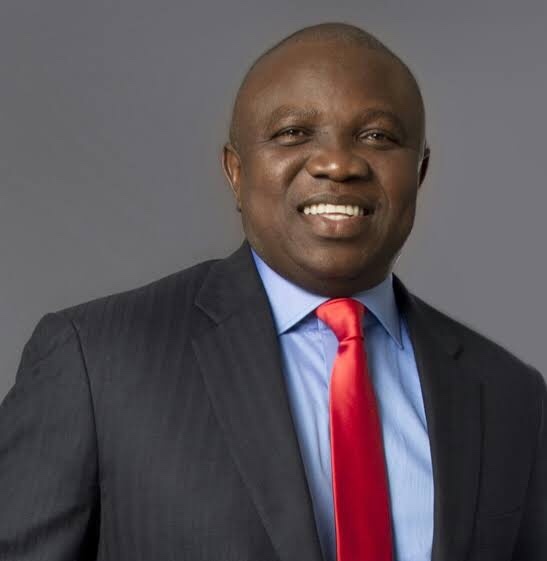 Akinwunmi Ambode is a Nigerian Accountant, politician and former Governor of Lagos state. Ambode was born on 14th June 1963 in Epe, Lagos State. His father Mr. Ambode, Festus Akinwale Ambode was a teacher while his mother, Christiana Oluleye Ambode was a business woman. He was the sixth child of his parents
Educational Background
Akinwumi Ambode started his primary education in 1969 at Ebutte Meta, Lagos. He later proceeded to Federal Government College Warri were he graduated with the second best WAEC result in 1980.
In 1984, Ambode obtained a degree in accounting from the University of Lagos at the age of 21. He did his compulsory NYSC at the Central Bank of Nigeria (CBN)
Ambode took further studies in some of the prestigious institutes in the world such as
Wharton School of the University of Pennsylvania
Cranfield School of Management
Institute of Management Development (Lausanne, Switzerland)
John F. Kennedy School of Government in Harvard
Career
In 1988, Ambode took a job as the Assistant Treasures at the Badagry Local government.
In 1991, he was posted as an auditor to Somolu Local Government area of Lagos State. While at Somolu, Ambode held the position of Council Treasure and later transferred to Alimosho Local Government as Council Treasurer.
In 2001,Ambode became acting Auditor General for Local Government, Lagos State, Nigeria. He was later confirmed by the Lagos State House of Assembly.
In 2005, Ambode was appointed the permanent secretary in the
Federal Ministry of Finance. A position he held till 2006.
In 2006, Ambode was appointed the Accountant General for Lagos State. He held the position till 2012 before voluntarily retired from civil service to open his own financial consulting firm Brandsmiths Consulting Limited to provide Public Finance and Management Consulting services to government at all levels, its parastatals and agencies.
While he was the Accountant General of Lagos State, the State Treasury Office (STO) revolutionized the way Lagos State finances were raised, budgeted, managed and planned. In his six years as the Lagos State accountant general, the state's financial performance improved visibly with the budget performing at a remarkable average of 85% annually.
In 2014, Ambode picked up the nomination form to run for the office of the Lagos state Governor under the platform of the All Progressive Congress (APC). He emerged victorious at the APC primaries and subsequently defeated the governorship candidate of the Peoples Democratic Party (PDP) Jimi Agbaje with over 150,000 votes.
On May 29 2015, Ambode was sworn in as the 14th Governor of Lagos state succeeding Babatunde Fashola.
In 2018, Ambode lost his second term bid after loosing in the party primaries to Babajide Sanwo Olu.
Personal life
Ambode is married to Bolanle Patience Ambode. They got married in 1991. The couple has a set of twins, a boy and a girl.