Full list of countries in Asia and their capital
|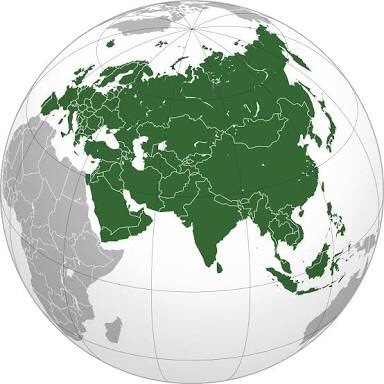 Asia is the largest and most populated continent in the world. Asia is located basically in the Eastern and Northern hemisphere. Asia is made up of upto 60% of the world's population.
Asia shares its continental landmass in Eurasia where its bordered with Europe and Afro-Eurasia where it's bordered with Africa.
China is the most populated country in Asia while Maldives is the least populated country in Asia. China is the largest country by land mass in Asia while Maldives is the smallest country by land mass.
Here are a full list of countries in Asia and their capital
Country

Capital city

A

Afghanistan

Kabul

Armenia

Yerevan

Azerbaijan

Baku

B

Bahrain

Manama

Bangladesh

Dhaka

Bhutan

Thimphu

Brunei

Bandar Seri Begawan

C

Cambodia

Phnom Penh

China

Beijing

Cyprus

Nicosia

G

Georgia

Tbilisi

I

India

New Delhi

Indonesia

Jakarta

Iran

Tehran

Iraq

Baghdad

Israel

Jerusalem

J

Japan

Tokyo

Jordan

Amman

K

Kazakhstan

Nur-Sultan

Kuwait

Kuwait City

Kyrgyzstan

Bishkek

L

Laos

Vientiane

Lebanon

Beirut

M

Malaysia

Kuala Lumpur

Maldives

Male

Mongolia

Ulaanbaatar

Myanmar

(formerly Burma)

Naypyidaw

N

Nepal

Kathmandu

North Korea

Pyongyang

O

Oman

Muscat

P

Pakistan

Islamabad

Palestine

Jerusalem (East)

Philippines

Manila

Q

Qatar

Doha

R

Russia

Moscow

S

Saudi Arabia

Riyadh

Singapore

Singapore

South Korea

Seoul

Sri Lanka

Sri Jayawardenepura Kotte

Syria

Damascus

T

Taiwan

Taipei

Tajikistan

Dushanbe

Thailand

Bangkok

Timor-Leste

Dili

Turkey

Ankara

Turkmenistan

Ashgabat

U

United Arab Emirate

Abu Dhabi

Uzbekistan

Tashkent

V

Vietnam

Hanoi

Y

Yemen

Sana