How to draw a perfect Eyebrow
|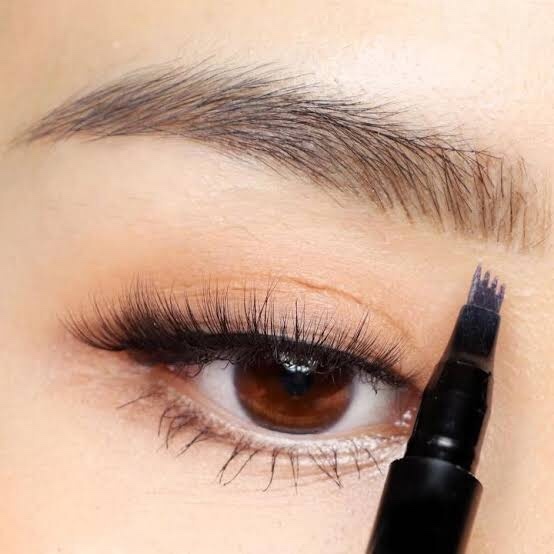 Looking beautiful is one of the silent goals of most ladies. The application of makeup to enhance beauty is one of the ways to achieve this goal. While makeup may require the application of different things such as lipsticks, eye shadows, foundation, powder, contour, etc., a perfect eyebrow can be agreed upon to complete a lady's look.
With minimal makeup, a perfect eyebrow is what you need for that gorgeous look. Below is a step by step procedure on drawing a perfect eyebrow.
To draw an eye brow, you need an eye pencil, highlighter, eyebrow brush, eyebrow gel, eyebrow pomade and you're good to go. However, before drawing an eyebrow, ensure your brow has been perfectly carved or trimmed.
Procedure on drawing a perfect eyebrow:
1. Use an angles brush and eyebrow pomade to outline your eyebrows from the top and bottom.
2. Take your favourite highlighter or a special eyebrow highlighting pencil and draw a line outside of your eyebrows.
3. Blend the highlighter well to achieve the most natural look
4. Use an eyebrow pencil to fill in the rest of the eyebrows in short and precise strokes, keeping the widest part of the brows lighter and using more colours towards the ends.
5. Take a mascara brush to brush your eyebrow hairs upwards and blend in the pencil.
6. If you have unruly eyebrows, apply some clear gel to help the hairs stay in place and the make up last longer