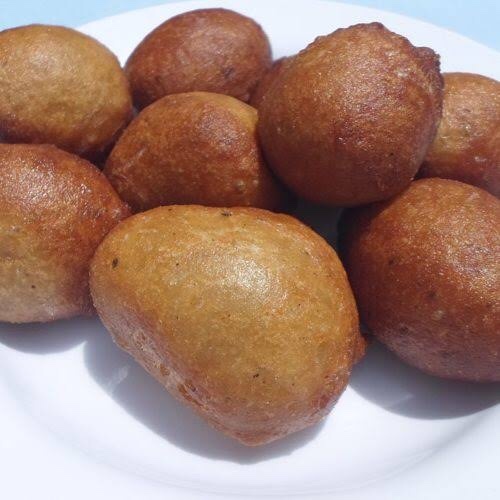 The popular delicious puff puff is one of Nigerian's snack. It is however prepared in other parts of the Africa and the world at large bearing different names and variation in the mode of preparation. For example, it is called bofrot in Ghana.
It is mostly sold in street shops. It is a quick, easy and less expensive recipe. Puff puffs are made from yeast dough like the doughnuts, but shaped into balls and deep fried. It belongs to the group of snacks called small chops.
Due to health repercussions, it is advisable not to take in this snack on a regular basis. However, that doesn't stop it from tasting lovely. Below is a simple tip on how to make the Nigerian puff puff.
Ingredients.
2 cups of flour
1 1/4 cups of water
2 tsp of yeast
1 tsp of nutmeg
1/2 tsp of salt
1/4 cup of sugar + 1tsp of sugar for proofing the yeast
Enough vegetable oil for deep frying.
Note: Ensure you get a quick rise yeast as the dough should not be allowed to rest for more than 60 minutes.
Procedure
Mix half of a cup of water, 1 tsp of sugar and the yeast in a bowl. Cover with a lid and set aside for 4 to 6 minutes.
In another bowl, mix the dry ingredients- flour, sugar salt and nutmeg.
Combine the proofed yeast and one cup of water together with the dry ingredients until the batter is lump-free.
Cover the dough and allow it to rise for about an hour.
Preheat your oil.
Scoop a little bit of dough and drop inside the oil. Fry both sides until golden brown. (to turn the puff puff while frying, you can easily press down the balls a little bit with your frying spoon before turning)
Your puff puff is ready to be served. Serve with a cold drink and savour the goodness of it.
I hope you find this tip helpful.