Garba Shehu Biography; Education, Career and Personal life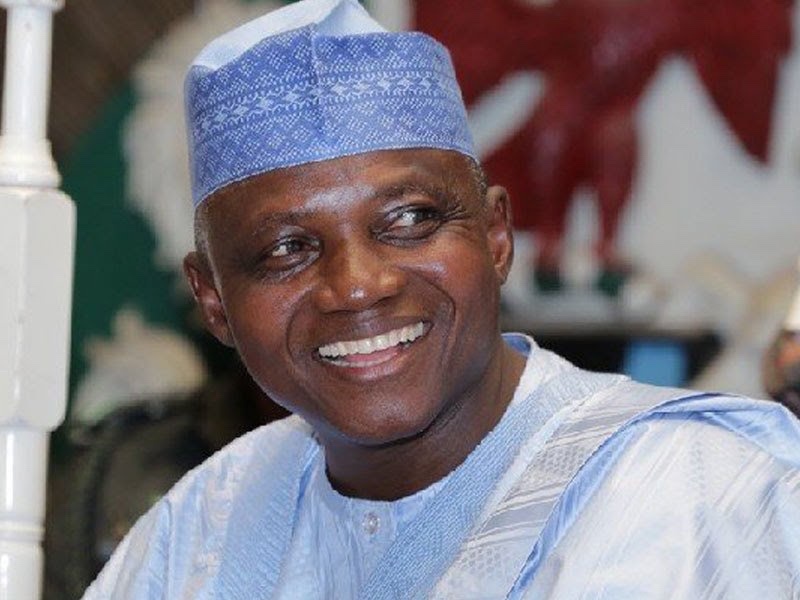 Mallam Garba Shehu is a Nigerian Journalist, politician and the Senior Special Assistant, Media and Publicity to President Buhari. He was born on 27th November 1959 in Dutse, Jigawa State to Shehu Kofar Mata, and Jummai. His father was a driver while his mother was a trader who sold sugar. Garba Shehu was the President of Guild of Editors for 16 years and a columnist for Premium Times.
Educational Background
Mallam Garba Shehu obtained his First School Leaving Certificate from the Dutse Primary School in 1970. He proceeded to obtain his West African Secondary School Certificate from the Barewa College, Zaria in 1975.
In 1978, Garba Shehu got admission into Bayero University, Kano and obtained a Bachelors Degreee in 1981.
He proceeded for his compulsory National Youth Service at the Nigeria Army School of Education, Ilorin between 1981-1982.
Career
Garba started his career at the Nigerian Television Authority, Sokoto as a Correspondent in 1982.
In 1984, Garba Shehu joined Network News Lagos as an Energy Correspondent.
Between 1986 and 1997, Garba Shehu has worked as
Senior Writer; Features Editor;
Assistant Editor and (Sunday) Editor; Sunday Triumph,
Editor, Daily Triumph, and
Editor-in-Chief; md/Editor-in-Chief; Triumph Publishing Company Limited, Kano,
In 1997, Garba Shehu became the General Manager Aluminium Smelter Company of Nigeria.
After the 2015 general elections which brought the All Progressive Congress (APC) to power, Garba Shehu was appointed as Senior Special Assistant, Media and Publicity by President Buhari.
In 2019, he reappointed into the same position after President Buhari won his re election bid
Personal life
Garba Shehu married his wife Hafsat in 1986 and have 4 children, one boy and 3 girls. He is a Muslim and loves eating chocolate.