Biography of Clarence Peters, Career and Personal life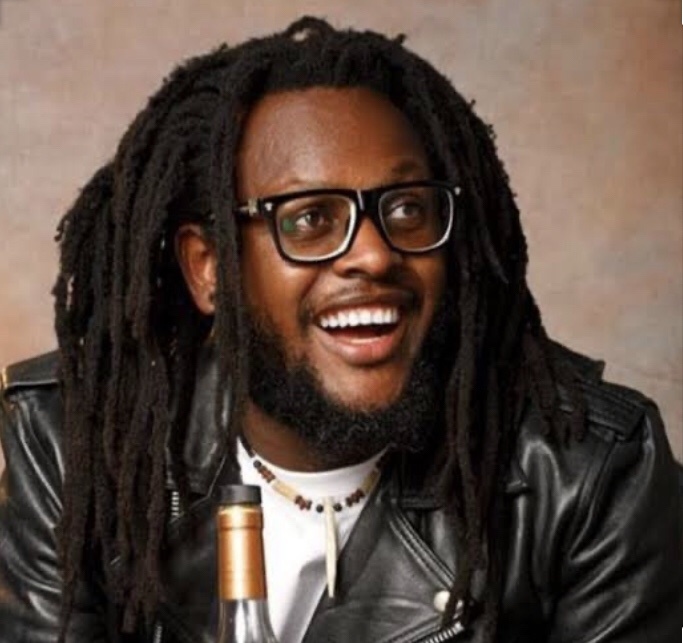 Clarence Abiodun Peters popularly known as Clarence shot it was born on 20 December 1983 to Nigerian juju musician Shina Peters and popular Nigerian actress Clarion Chukwura in Ibadan, Oyo State. He is a Nigerian cinematographer, film maker, music video director and founder of Capital Dream Pictures, a production company that specialises in the realms of the performing arts, film and video. He is also the founder and CEO of Capital Hill Records.
Educational Background
Clarence Peters attended BI Primary school where he obtained his First School Leaving Certificate. He proceeded to Government College Ikorodu for his secondary education. After secondary school Clarence worked with Alpha Visions before proceeding to City Varsity, a film school in Cape Town, South Africa where he studied cinematography.
Career
After graduation from school Clarence Peters teamed up with a group of film makers to start Alliance Film Company, which is now known as the Allied Film Company. He worked with Alliance Film Company for one year before moving to establish his own movie production company.
Clarence Peters has directed series of movies including 40 episodes of popular TV series Everyday People. In 1998, he was involved in a Mobil-sponsored music video for a documentary on AIDS.
He is the producer of Hex and Braids on a Bald Head.
He has also directed series of music videos including Street Credibility by 9ice, In the music by Omawumi, No Time by Bracket ft PSquare, Oyoyo by JMartins, Only Me by 2Face, I celebrate by Waconzy, Jankolikoko by Chidimma ft Sound Sultan, Pakurumo by Wizkid, Dami Duro by Davido, bum bum by Timaya, Ada Ada by Flavour, Gallardo by Runtown ft Davido and so on.
Meanwhile, Clarence Peters started Capital Hill Music with Tha Suspect, a record producer and recording artist, who he met during his secondary school days. Clarence signed a female rapper and singer Kel to his record label but terminated her contract after they had a misunderstanding in September 2010.
Capital Hills later partnered with Goretti Company, a management company owned by Illbliss.
Awards
Clarence Peters won the Best Director and Best Cinematography in the 2009 Nigeria Music Video Awards.
In 2010, he won the Best Music Video Director in the 2010 Headies Awards.
In 2012, Clarence Peters won the Best Cinematographer in the Nigeria Music Video Awards.
In 2013, he won the Best Music Video Director and both Best Director and Best Cinematography in the Headies 2013 awards and Nigeria Music Video Awards respectively.
In 2014, Clarence Peters won the Best Video and Transform Today by Absolut in the African Muzik Magazine Awards and MTV Africa Music Awards 2014 respectively.
Personal life
Clarence Peters have been dating Jennifer Alegieuno for over 14years.
Controversies
Copyright infringement
In 2013, Clarence Peters was called out after Ice Prince released his VIP video. Clarence Peters was accused of plagiarising the contents of Slaughterhouse's "My Life" video and implementing them into the "V.I.P" video. However, Ice Prince said he told Clarence the concept of the video shoot. He added that if anyone should be held responsible it would be him and not Clarence Peters.
In 2014, Clarence Peters was involved in a copyright infringement slander after the release of Tiwa Savage's "Eminado" video. Peters was alleged to have stolen vintage nature of the "Asinamali" video by Tumi and the Volume. Tiwa Savage and her former manager Tee Billz said they never knew the concept of the video was adopted from another video.
Death of Picture Kodak
In May 2020, the Lagos State Police Command arrested Clarence Peters over the death of popular video vixen Love Divine Ike also known as Picture Kodak after she allegedly died of electrocution in Clarence Peters studio while charging her phone.
Clarence Peters narrating his ordeal via his intagram handle said Picture Kodak died on April 29, 2020. He added that three hospitals rejected Kodak when she was rushed to the hospital.
Clarence Peters wrote
"On the 29th of April 2020, Love Divine Ike (Picture Kodak) was in the dance studio, on the premises of Capital Dreams Pictures, with 5 other team members and myself – 7 people in total.
"At about 7:30 pm on the same day, while in another office – a building beside the dance studio, on the same premises, some people who were said to be with Love Divine at the time, rushed in and called my attention to the fact that Love Divine had collapsed.
"We immediately rushed her to the nearest hospital, which refused to let us into their premises, let alone admit her. They assumed she was a Covid-19 patient.
"We tried, but we were not able to gain entry into a second hospital. We eventually got her to a third hospital where she was pronounced dead 30 minutes after arrivals
"I was not physically in the same room as her when the incident occurred, and when I inquired, I was told by those present at the scene that Love Divine, while taking a break from the dance session, was sitting on one of the metal sliding door rails, charging and using her phone plugged to an extension box.
"The witnesses didn't realize anything was wrong, until they saw she had laid down, and they noticed smoke coming from her chest area.
"She was said to be electrocuted, her phone was found on her chest, with severe burn marks, and the phone's imprint on her chest.
"The witnesses were taken to the Ojodu Police Headquarters straight from the hospital where statements were taken and the phone (which had traces of burnt flesh on it) was deposited.
"The following day, the Police conducted an examination of the body and were taken to the scene of the incident for further examination.
"The Police are currently carrying out a full-scale investigation into the events that occurred, and an autopsy will be carried out, with the full permission and consent of her family.
"Please note that no one has been charged or arrested, by the Police. The witnesses and I willingly made ourselves available to the Police and we have all pledged our full co-operation, through every part of this process. I will be helping out in every possible capacity.
"Love Divine and the entire WestLifeCrew was a huge part of Capital Dreams Pictures, and losing her hurts us all deeply.
"She was an exemplary person and a legend in her own rights. We will miss her very much.
"Words will never be enough to describe what her family is going through in these things trying times. My thoughts and prayers are with them, and I ask God to grant them all the strength & fortitude at this time.
"This is a truly difficult time for us all, and we're asking for a lot of patience and goodwill from the general public, in these difficult times.
"May God help us through this," Clarence Peters concluded on the death of Kodak.