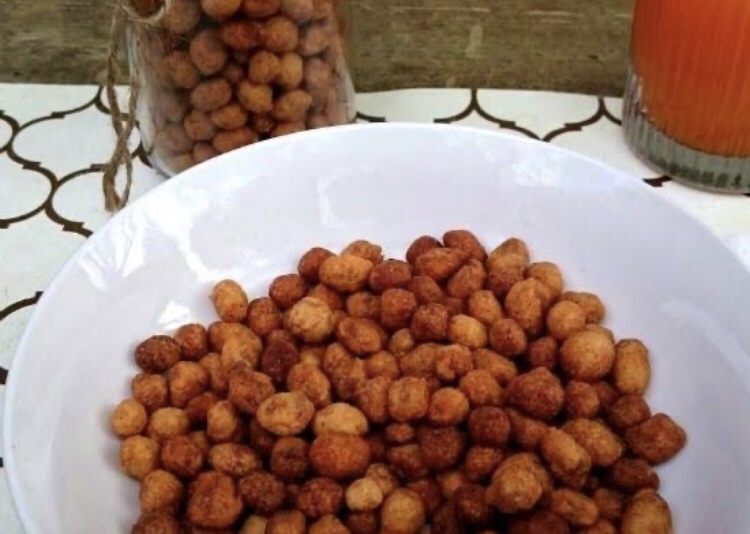 Peanuts are very delicious snacks. However, because of health reasons, it is not advisable to take this in a large quantity.
Peanuts can be gotten from stores but you can as well make them at home by following a simple step by step procedure. Also, it is not expensive to make. To make peanuts, you should use whole groundnuts instead of broken ones.
Ingredients for making peanuts
1 cup of Groundnut (peanut)
4 cups of Flour
3 Eggs
1/2 cup of Sugar
1/2 tsp of Salt
1/2 tsp Baking powder
1 tsp vanilla flavour.
Groundnut oil
Procedure for making peanut
Mix all the dry ingredients together. Sift with a sieve.
Whisk your eggs and add the vanilla flavour
Mix the dry ingredients and the whisked eggs together to form a batter.
Put your groundnuts into it and turn in a circular motion till they are all coated with the batter. Do well to ensure that they don't stick together.
Heat your oil and deep fry the coated groundnuts until they are golden brown.
Allow to drain excess oil and then enjoy.
Note:
Do not use broken groundnuts
Use roasted groundnuts
If you want it spicy, use cayenne pepper
I hope you find this helpful.