How to prepare catfish pepper soup
|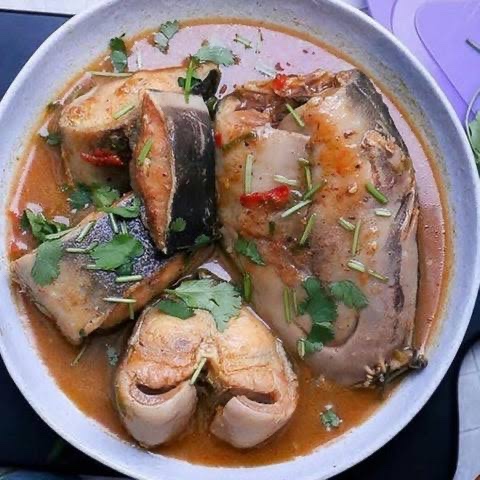 Pepper soup is one of the delicious soups in Nigeria which can be served alongside boiled rice or yam. To make pepper soup, you just need to get few ingredients and it isn't time consuming.
Also, it comes in different varieties such as the goat meat pepper soup, chicken pepper soup, dry fish pepper soup and also the catfish pepper soup. What ever stock one chooses to make do with, this soup always come out delicious. And right now, writing about it, I'm salivating (winks).
Below is a simple step by step procedure on how to make catfish pepper soup.
Ingredients for preparing catfish pepper soup
Catfish
Pepper soup spice
Grounded fresh pepper
Grounded crayfish
Salt
2 seasoning cubes
Scent leaves
Lemon grass (optional)
Procedure for preparing catfish pepper soup
Boil the lemon grass and filter out the water
Wash your catfish with hot water and salt to remove slime. You can as well use lime or lemon to remove slime. Put the catfish in your pot
Turn in the lemon grass water and if it is not enough, add more water
Add your pepper soup spice, pepper, crayfish, seasoning cubes and salt.
Place on heat and allow to cook for 20 minutes.
Add your sliced scent leaves. After about 5 minutes, bring it down.
Serve and enjoy either alone or with rice or yam.