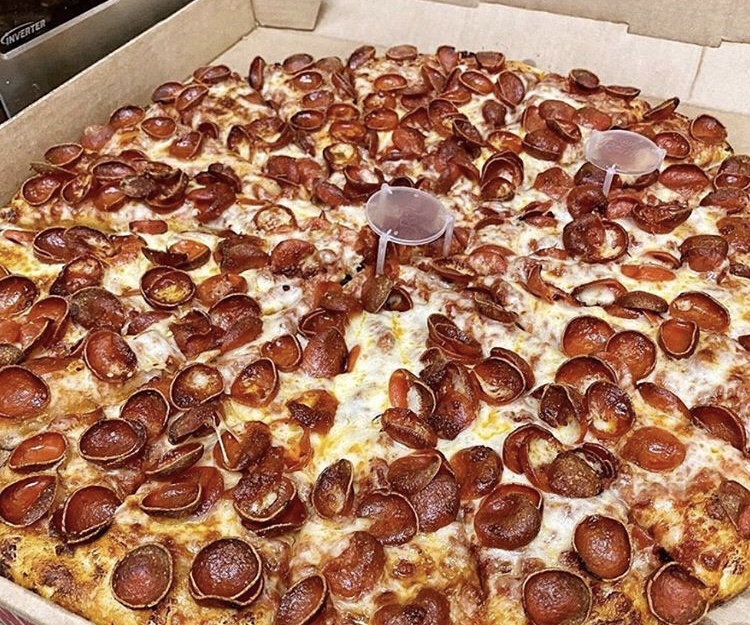 Until you can understand why pizza is placed in a square box, although round in shape but eaten in triangles, then can you be able to fathom the love some have for it (winks). Pizza is said to be of Italian origin and is currently eaten in virtually every parts of the world.
Here in Nigeria, it is mostly gotten in eateries but you can stay in the comfort of your house and prepare it. For a start, you may not get the perfect taste you desire, but what do they say? Practice makes progress and progress makes perfection.
Here in this article, I've been able to give a simple step by step procedure on how to make pizza. For the pizza, you need to knead a good dough, then get your pizza sauce ready and use the toppings of your choice. This could be meat or chicken, fruits and vegetables. Now, follow me as we go on this simple lecture.
Ingredients for making Pizza
For the Pizza Dough
3 cups of bread flour
2 Tsp yeast
1 Tbsp sugar
1 cup of water
3 tbsp olive oil
1/4 Tsp Salt or to taste
For The Pizza Sauce
3/4 cup of tomato paste
1 Tbsp Italian seasoning
1/2 Tbsp onion powder
2 cloves of garlic (should be cut into very small pieces)
1/2 Tbsp black pepper
3 Tbsp olive oil
1 cup of water
1/2 Tsp honey
1/4 Tsp salt
Procedure
For the Pizza Sauce, in a bowl, stir all the above listed ingredients and set aside.
To make the dough, first, combine the yeast, sugar and warm water in a large bowl and leave for about 5 to 10 minutes until the yeast has dissolved and is a bit foamy.
Turn in the olive oil and salt into the dissolved yeast.
Add the flour and mix it until all the ingredients are well combined, then transfer it to a work surface and knead until the dough is smooth and elastic.
Knead the dough into a ball and place it in a bowl that has been coated with olive oil. Turn in circular motion so that it can be evenly coated with the oil then cover it with a plastic wrap or damp kitchen towel and leave it to rise for about 1 hour
Punch down the dough to remove the trapped air then transfer it back to a lightly floured work surface and divide the dough into your choice of size
Use your hand to push the dough from the center, then onwards while still maintaining a circular shape. You can as well use a rolling pin.
Dust the Pizza pan with some cornmeal and place the flattened out dough on the pan and continue to push the dough till it reaches the size of your pan. Allow to rest for about 5 minutes.
Brush the dough with some olive oil, concentrating more on the edges as this will help to achieve the golden brown crust.
Spread the sauce on the pizza, and your toppings then bake for 10 to 12 minutes rotating halfway between.
Allow to cool a little and enjoy.