Biography of Buruji Kashamu
|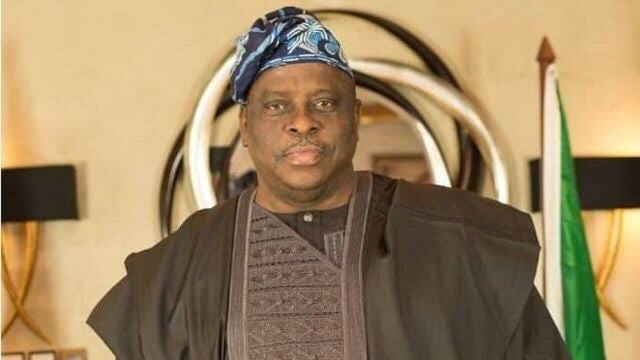 | | |
| --- | --- |
| Name | Buruji Kashamu |
| Age | 62years (born: 19th May, 1958) |
| Occupation | Politician |
| Political Party | Peoples Democratic Party(PDP) |
| Spouse | Susan Kashamu |
| Death | 8th August ,2020 |
Senator Buruji Kashamu is a Nigerian Politician and former senator representing Ogun East Senatorial zone. Senator Buruji Kashamu was born on 19th May 1958 in Ijebu North, Ogun State Nigeria. Senator Kashamu was a chieftain if the Peoples Democratic Party (PDP).
Educational Background
Kashamu started his primary education at Ansarudeen Primary School, Ijebu Igbo but later left to St. John Modern School, Lagos where he obtained his First School Leaving Certificate in 1972.
Kashamu proceeded to Igbobi College attending evening classes and working as a licensing agent.
Kashamu proceeded to Pitman College London where he underwent Business Management courses. He was later awarded an Honorary Doctorate Degree from unaccredited Cambridge Graduate University,
Political Career
In 2014, Kashamu picked nomination form to represent Ogun East Senatorial zone in the National Assembly under the platform of the Peoples Democratic Party (PDP). Kashamu won the party primaries.
In 2015, Kashamu defeated Dapo Biodun of the All Progressive Congress (APC) with 99,540 against 84,001 to emerge a Nigerian Senator.
While in the National Assembly, Kashamu was the Vice-Chairman of the Senate Committee on State and local Governments.
In 2019, Kashamu lost his re-election bid to Dapo Biodun of All Progressive Congress (APC).
Kashamu is the CEO of Kasmal Group of Companies a conglomerate with interests in hospitality, property, oil and gas, automobile and investment services.
Controversy
In 1998, Kashamu was arrested in United Kingdom in possession of $230,000 in cash on drug related offenses. While in custody, the United Kingdom refused to extradite Kashamu to London. However, he was acquainted and released in 2003.
Buruji Kashamu was alleged to be a drug kingpin wanted in the United States for trafficking heroine.
In 2018, Senator Kashamu was expelled from Peoples Democratic Party (PDP) for anti party activities. Kashamu challenges his expulsion from the party at Abuja High Court in October 2018. Abuja High Court nullified his expulsion.
Death
Senator Kashamu died of Covid-19 complications on August 8th, 2020 at the age of 62.
Kashamu Family
Senator Kashamu is married to Susan Buruji Kashamu