Drake Biography, Age, Musics and Net Worth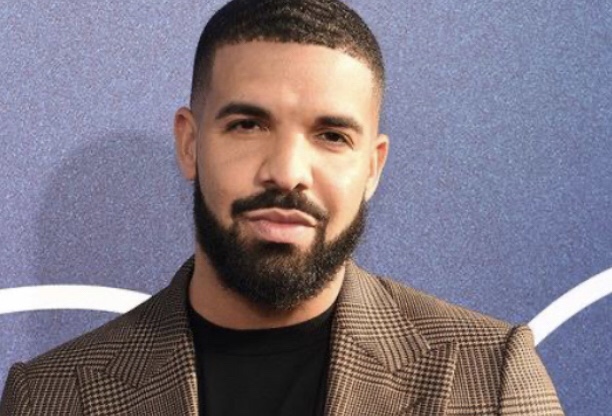 Among the world's best-selling music artists, and with over 170 million records sold, Drake is ranked as the world's highest-certified digital singles artist by the RIAA. Aubrey Drake Graham is a Canadian rapper, singer, songwriter, record producer, actor, and entrepreneur. He was born on October 24, 1986, in Toronto, Ontario. He is a dual citizen of the United States and Canada being born to an African-American dad, Dennis Graham and an Ashkenazi Jewish Canadian mum, Sandra "Sandi" Graham (née Sher). Drake's parents divorced when he was five years old. After the divorce, he and his mother remained in Toronto, while his father went to Memphis.
Educational Background
Drake attended Forest Hill Collegiate Institute, where he demonstrated an affinity for the arts, first acting while an active student at the school. He later attended Vaughan Road Academy in the city's multicultural Oakwood–Vaughan neighbourhood. Upon realizing that his busy class schedule wasn't helping his acting career, Drake dropped out of school. He however, later graduated in October 2012.
Career
Drake started off as an actor. At age 15, a high school friend introduced Drake to his father, an acting agent. The agent found Drake a role on the Canadian teen drama television series, Degrassi: The Next Generation. Drake featured as Jimmy Brooks, a basketball star who became physically disabled after he was shot by a classmate. Other television series/programs he has made appearances include: Blue Murder (2001); Soul Food (2002); Conviction (2002); Best Friend's Date (2005); Instant Star (2005); The Border (2008); Being Erica (2009); Sophie (2009); Beyond the Break (2009); When I Was 17 (2010); Saturday Night Live (2011); Punk'd (2012); Saturday Night Live (2014/2016); The Shop (2018); Euphoria (Executive Producer, 2019); Top Boy (Executive Producer, 2019).
Drake has also featured in some films. He appeared in Charlie Bartlett (2007); Mookie's Law (2008); Breakaway (2011); Ice Age: Continental Drift (2012); Anchorman 2: The Legend Continues (2013); Think Like a Man Too (2014); 6IX RISING (2017); Carter Effect (Executive Producer, 2017); Remember Me, Toronto (2019).
On his musical career, Drake was inspired by Jay-Z and Clipse. He then self-released his debut mixtape, Room for Improvement, in 2006. This was followed in 2007 by his second mixtape, Comeback Season which was released from his recently founded October's Very Own label.
In 2009, Drake released his third mixtape, So Far Gone. Due to the success of the mixtape, several labels fought to sign him which was regarded as "one of the biggest bidding wars ever".
However, it was rumoured that Drake have secured a recording contract with Young Money Entertainment on June 29, 2009. This was later confirmed following a planned lawsuit from Young Money, in conjunction with Drake, against an unauthorized album titled The Girls Love Drake, which was released on iTunes under dubious means.
His first album, Thank Me Later was released on June 15, 2010, debuting at number one on the Billboard 200 with sales of over 447,000 copies in its first week. He went on to release other albums: Take Care (2011); Nothing Was the Same (2013); Views (2016); Scorpion (2018); Certified Lover Boy (2020)
Drake has also signed endorsement deals with several companies among which include Sprite, fast food restaurants Burger King and Whataburger. Business magazine Forbes commented that Drake's endorsement deals and business partnerships "combined heavily" for Drake's reported pre-tax earnings at $94 million between June 2016 to June 2017, being one of the highest-paid celebrities during that period.
During the composition of Nothing Was the Same, Drake started his own record label, OVO Sound in late 2012 with producer Noah "40" Shebib and business partner Oliver El-Khatib. The name is an abbreviation derived from the October's Very Own moniker Drake used to publish his earlier projects. The label is currently distributed by Warner Bros. Records. OVO Sound has released six albums, with two certified platinum or higher by the Recording Industry Association of America (RIAA).
On September 30, 2013, at a press conference with Maple Leaf Sports and Entertainment CEO Tim Leiweke, Drake was announced as the new "global ambassador" for the Toronto Raptors, thereby joining the executive committee of the NBA franchise. Also, following the launch of Apple Music, a music and video streaming service developed by Apple Inc., the company announced Drake as the figurehead for the platform at their Worldwide Developers Conference in 2015, with Drake signing an exclusivity deal with the service worth a reported $19 million.
In June 2016, he launched Virginia Black, a bourbon-based whiskey which was his second foray into selling foodstuffs, as he previously partnered with celebrity chef Susur Lee to open Fring's Restaurant in Toronto.
In 2017, Drake and Adel "Future" Nur co-founded the production company DreamCrew, which functions both as a management company and entertainment group. The company has produced the television series Euphoria and Top Boy. Their debut film as producers was with LeBron James and a production company, Uninterrupted, on the sports documentary "The Carter Effect", detailing the impact of Vince Carter in Canada.
Personal Life
Drake dated singer Rihanna on-and-off from 2009 to 2016. He is however, a father to one son named Adonis, who was born on October 11, 2017, to French artist, Sophie Brussaux.
Drake Net Worth
Drake is currently estimated to worth $150 million. He is one the highest earning musicians in the world