Kanye West Biography, Age, Musics and Net Worth
|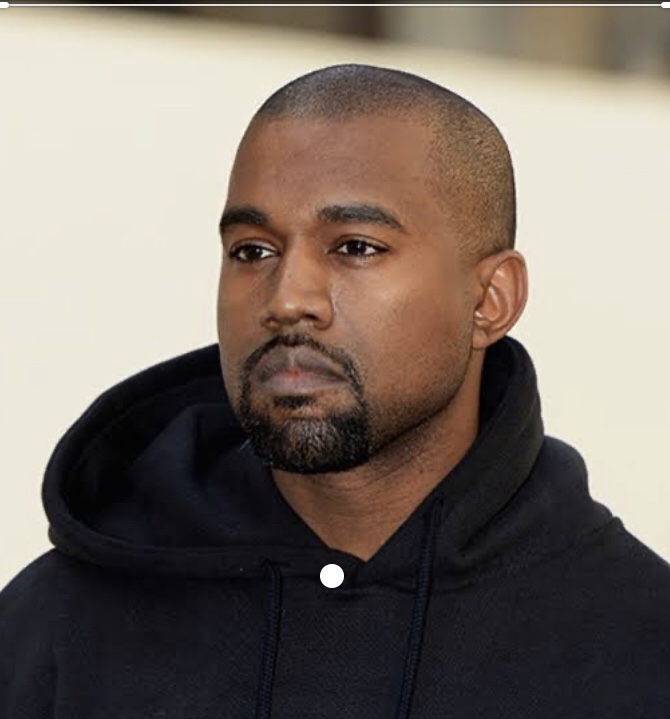 Kanye Omari West is an American rapper, record producer, and fashion designer. He was born on 8 June, 1977 in Atlanta, Georgia. After his parents divorced when he was three years old, he moved with his mother to Chicago, Illinois
Educational Background
West attended Polaris High School in suburban Oak Lawn, Illinois. At the age of 10, he moved with his mother to Nanjing, China, where she was teaching at Nanjing University as part of an exchange program. After graduating from high school, he received a scholarship to attend Chicago's American Academy of Art in 1997 and began taking painting classes; shortly after, he transferred to Chicago State University to study English. At 20, he dropped out of college to pursue his musical dreams.
Career
West started rapping in the third grade and began making musical compositions in the seventh grade, and selling them to other artists. At age thirteen, he wrote a rap song called "Green Eggs and Ham" (the title of a best-selling children's book by Dr. Seuss) and urged his mother to pay for time in a recording studio. West crossed paths with producer/DJ No I.D, with whom he quickly formed a close friendship. No I.D. soon became West's mentor, and it was from him that West learned how to sample and program beats after he received his first sampler at age 15.
Kanye West began his early production career in the mid-1990s, creating beats primarily for burgeoning local artists. His first official production credits came at the age of nineteen when he produced eight tracks on Down to Earth, the 1996 debut album of a Chicago rapper named Grav. For a time, West acted as a ghost producer for Deric "D-Dot" Angelettie. Because of his association with D-Dot, West wasn't able to release a solo album, so he formed and became a member and producer of the Go-Getters, a late-1990s Chicago rap group composed of him, GLC, Timmy G, Really Doe, and Arrowstar.
His group was managed by John "Monopoly" Johnson, Don Crowley, and Happy Lewis under the management firm, Hustle Period. The Go-Getters released their first and only studio album, World Record Holders in 1999. the production was handled by West, Arrowstar, Boogz, and Brian "All Day" Miller
In 1998, West was the first person signed by Gee Roberson and Kyambo "Hip Hop" Joshua to management-production company, Hip Hop Since 1978. West spent much of the late 1990s producing records for a number of well-known artists and music groups.
However, he got his big break as a producer in the year 2000, when he began to produce for artists on Roc-A-Fella Records including Beanie Sigel, Freeway, and Cam'ron. He also crafted hit songs for Ludacris, Alicia Keys, and Janet Jackson. He is often credited with revitalizing Jay-Z's career with his contributions to the rap mogul's influential 2001 album, The Blueprint.
Despite his success as a producer, West's true aspiration was to be a rapper. It was quite difficult to get a record deal as a rapper since he did not posses the 'street life' attitude that was the norm for rappers at that time. Desperate to keep West from defecting to another label, then-label head Damon Dash reluctantly signed West to Roc-A-Fella Records.
As a rapper, West's breakthrough came a year later on October 23, 2002, when, while driving home from a California recording studio after working late, he fell asleep at the wheel causing a head-on crash with another car. The crash left him with a shattered jaw, which had to be wired shut in reconstructive surgery. The accident inspired West who two weeks after being admitted to the hospital, recorded a song at the Record Plant Studios with his jaw still wired shut. The composition, "Through the Wire", expressed West's experience after the accident, and helped lay the foundation for his debut album. Through the Wire was first available on West's Get Well Soon … mixtape, released December 2002.
In February 2004, West released his debut album, The College Dropout issued by Roc-A-Fella which peaked at number two on the Billboard 200 as his debut single, "Through the Wire" peaked at number fifteen on the Billboard Hot 100 chart for five weeks. That year, West also founded GOOD Music, a record label and management company that would go on to house affiliate artists and producers, such as No I.D. and John Legend. Changing the style of rap, West went on to release ten other albums: Late Registration (2005); Graduation (2007); 808s & Heartbreak (2008); My Beautiful Dark Twisted Fantasy (2010); Watch the Throne (a collaborating album with Jay-Z) (2011); Yeezus (2013); The Life of Pablo (2016); Ye (2018); Jesus Is King (2019); Donda: With Child (2020).
As a fashion designer, in September 2005, West announced that he would release his Pastelle Clothing line in spring 2006. The line was developed over the following four years—with multiple pieces teased by West himself—before the line was ultimately cancelled in 2009. That year, West collaborated with Nike to release his own shoe, the Air Yeezys, with a second version released in 2012. In January 2009, he introduced his first shoe line designed for Louis Vuitton during Paris Fashion Week. The line was released in summer 2009.
On October 1, 2011, Kanye West premiered his women's fashion label, DW Kanye West at Paris Fashion Week. On March 6, 2012, West premiered a second fashion line at Paris Fashion Week. On December 3, 2013, Adidas officially confirmed a new shoe collaboration deal with West. After months of anticipation and rumors, West confirmed the release of the Adidas Yeezy Boosts.
In 2015, he unveiled his Yeezy Season clothing line, premiering Season 1 in collaboration with Adidas early in the year. He followed with Season 2 later that year at New York Fashion Week. On February 11, West premiered his Yeezy Season 3 clothing line at Madison Square Garden in conjunction with the previewing of his album The Life of Pablo.
In May 2017, West, alongside wife Kim Kardashian, launched a clothing line for children titled "Kids Supply". A second collection was released in July 2017.
Personal Life
In April 2012, West began dating reality star and longtime friend, Kim Kardashian. West and Kardashian became engaged in October 2013, and married on May 24, 2014, at Fort di Belvedere in Florence, Italy. They have four children: North "Nori" West (June 2013), Saint West (December 2015), Chicago West (January 2018 of a surrogate pregnancy), and Psalm West (May 2019 of a surrogate pregnancy).
Kanye West Net Worth
Being one of the most successful rappers in the world, Kanye West is one of the richest musicians in the world with an estimated net worth of $1.3 billion.