Leah Sharibu Biography, Age and Abduction
|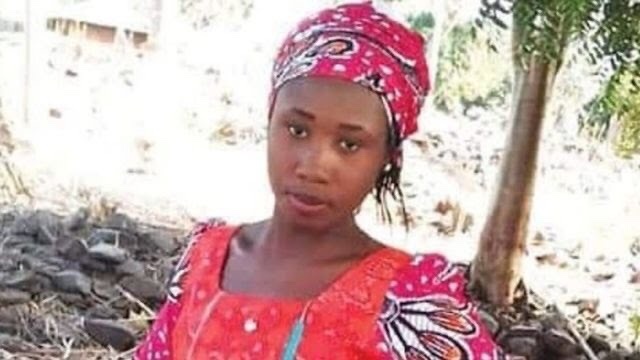 Leah Sharibu is a Nigerian School girl held captive by the ISIS-WA faction Boko Haram terrorist group for refusing to renounce her faith. She was kidnapped alongside other Dapchi School Girls in February 19th, 2018. Leah Sharibu was born on May 14, 2003.
Leah Sharibu
Profile
| | |
| --- | --- |
| Name | Leah Sharibu |
| Real Name | Leah Sharibu |
| Date of Birth | May 14, 2003 |
| Age | 17 years (2020) |
| State of Origin | Yobe State |
| Tribe | Hausa |
| Occupation | Student |
| Religion | Christian |
| Abducted | February 9th, 2018 |
| Known for | Abducted Dapchi School girls |
| Net Worth | $- |
Educational Background
Leah Sharibu was a student of Government Girls' Science and Technical College (GGSTC), Dapchi, Yobe State.
Dapchi School Girls Abduction
On 19th February 2021, Boko Haram terrorist group invaded the Government Girls' Science and Technical College (GGSTC), Dapchi in Bulabulin, Yunusari Local Government area of Yobe State after military withdrawal from the area
Boko Haram abducted 110 school girls from the school. 5 of the school girls died the day they were kidnapped.
Read Also
Lala Biography, Real Name, Age, Musics and Death
Samia Suluhu Biography, Age, Career and Net Worth
Faisal Shuaib Biography, Age, Career and Net Worth
The abduction of Dapchi School girls stirred mixed reactions. The Yobe state government questioned why the Nigerian Army withdrew its personnels from Dapchi, few hours before the attack without prior notification of the state government or the police.
The Nigerian Army claimed there was no sign of Boko Haram activities within the region prior to the withdrawal of their personnels.
However, a report by Sahara Reporters claimed the Nigerian Army received intelligence of imminent Boko Haram attack 60 miles from Damaturu.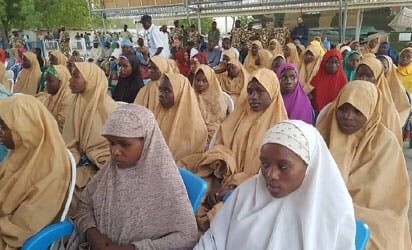 Release of Dapchi School Girls
On 21st March 2018, Boko Haram released 104 of the abducted Dapchi School Girls and two other children. The group however refused to release one of the abductees Leah Sharibu for refusing to convert to Islam.
The information minister Lai Mohammed said the abducted Dapchi School girls were released unconditional. However, a later report by the United Nations states that huge ransom was paid for the release of these school girls.
The Abductors who dropped the school girls off in 9 vehicles warned the parents against re-enrolling the children in school.
Leah Sharibu in captivity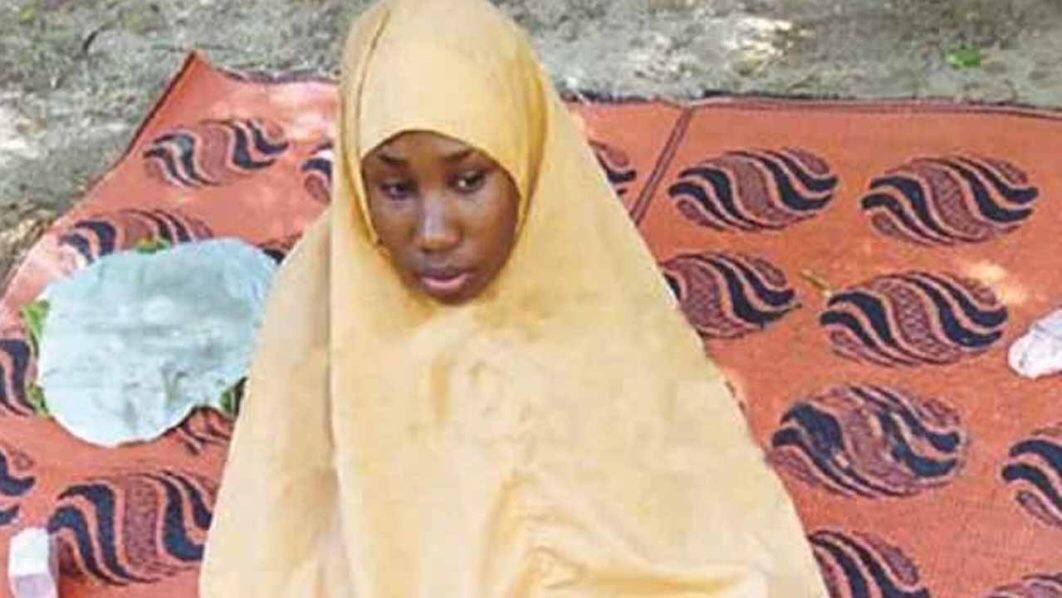 In August 2018, Leah Sharibu in an audio tape pleaded for her freedom. The group threatened to kill her if the Nigerian government fail to meet their demands in October 2018.
Leah Sharibu gives birth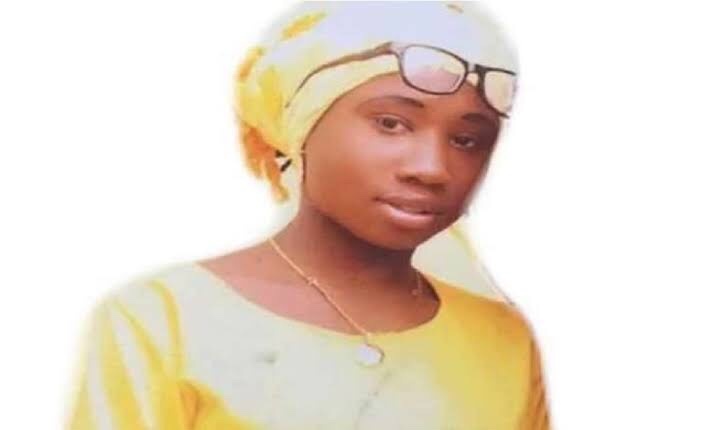 In January 2020, after two years in captivity, Leah Sharibu was reported to have married one of the Boko Haram commanders. It was also reported that she had already given birth to a baby boy.
In March 2021, it was reported that Leah Sharibu have given birth to her second child in captivity.
According to an unconfirmed report, Leah Sharibu gave birth to her second child late
Leah Sharibu's Parents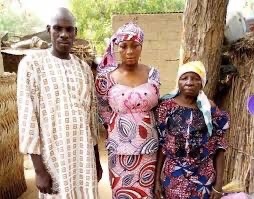 Leah Sharibu is the daughter of Nathan Sharibu and Rebecca Sharibu. She is a christian.