Bolarinwa Babalakin Biography, Age, Career and Net Worth
|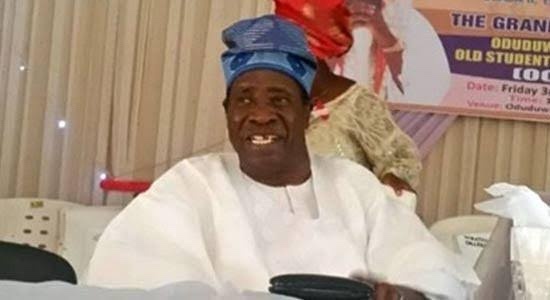 Bolarinwa Oyegoke Babalakin was a Nigerian lawyer. He was a former justice of the Nigerian Supreme Court. Bolarinwa Babalakin was born in 28 February 1927 in Gbongan in Osun State.
Educational Background
Bolarinwa Babalakin holds a degree in law. He was called to the London Bar in the late 1950s.
Career
Bolarinwa Babalakin was a lawyer and a justice of the Supreme Court of Nigeria. He was a member of the Muslim Association Of Nigeria, Ansarudeen Society and a former president of the Muslim Ummah of South West Nigeria (MUSWEN).
Personal Life
Bolarinwa Babalakin was married with children. He was a Muslim
Death
Bolarinwa Babalakin died on December 4, 2021 at the age of 94