After collecting N10.7m ransom, kidnappers promised they won't abduct us in future – Ibadan businessman
|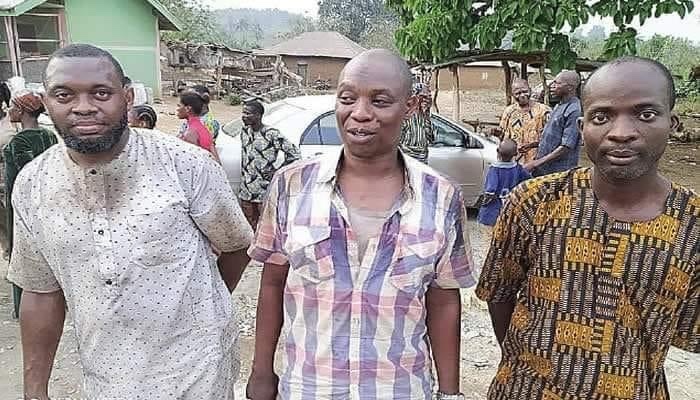 The Managing Director of Herlow Rudyns Group, Alhaji Miftah Adediran, who recently regained freedom from suspected Fulani kidnappers, speaks to OLUFEMI OLANIYI about his ugly experience
Where were you abducted?
On the fateful Monday when the incident happened, I was with my uncle, Abiola Adeyemo, who is a partner in our project – we are into cashew plantation and lately we delved into palm kernel crushing to produce palm kernel oil to supply refineries which convert same to vegetable oil. Our factory is at Ogunmakin off Idi Ayunre in the Oluyole Local Government Area of Oyo State. The company is close to Kopek and we have been there since 2020 and we have about 30 people working for us.
That afternoon, my uncle and I, with one of our factory men, Ademola Onanuga, were together. We were on our way from the factory, just like a minute drive away from the factory gate when a gang of seven armed men suddenly jumped out of the bush and waylaid us.
They were Fulani men. The seven of them were Fulani but one of them spoke smattering Yoruba. He was the one who interpreted to us.
What time of the day did the incident happen?
That was about 3.50pm. They just came out of the bush and forced us out of the vehicle and took our phones and deactivated them. One of them emerged in our front and by the time we looked back, we saw six others, armed, so, we did not struggle with them.
Read Also: Why I slapped Obiano's wife – Bianca Ojukwu opens up
They put all our phones in a bag and marched us into the bush. We trekked for about six or seven hours but my geographical instinct was telling me that we were just going round in circles.
At a point I became thirsty because I was fasting that Monday and I saw a stream of water where some cattle were drinking from. I had to scoop some of the water with my hand and gulped it just to stay alive.